Italy's far-right interior minister Matteo Salvini said he has demanded an explanation from Paris over an alleged incursion into his country by a French police van which Italian media said was captured on CCTV releasing two men thought to be African migrants in woods near Turin.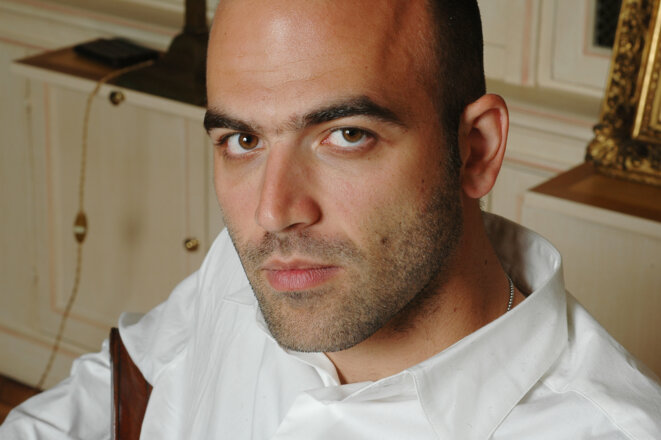 Threatened but not silenced: Roberto Saviano. © C. Hélie
Italian journalist, author and essayist Roberto Saviano is best known outside of his country for his 2006 book Gomorrah, a detailed investigation exposing the activities of the Neapolitan mafia. It earned him worldwide acclaim, both for his journalism and his considerable courage, while the Camorra crime syndicate placed a price on his head. He has lived under permanent police protection ever since. But Saviano, 38, has also become a thorn in the side of Italy's far-right interior minister (and deputy prime minister), Matteo Salvini, whose xenophobic, anti-migrant policies he regularly denounces – which alarmingly prompted Salvini to threaten to remove Saviano's police protection. In this interview with Mediapart, Saviano details his appraisal of the Italian political scene and of Salvini, and slams European Union policies on immigration which he says has fuelled the rise to power of extremists.
French president has called for stronger ties between the state and Catholic Church, a move criticised by supporters of France's secular system.