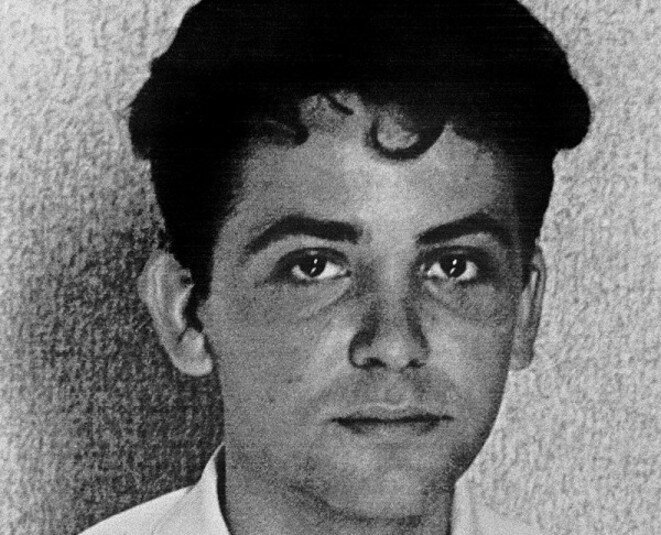 Maurice Audin, tortured and murdered by the French military. © DR
French President Emmanuel Macron on Thursday issued a landmark statement officially recognising for the first time the systematic use of torture by French forces during the 1954-1962 Algerian war of independence. The admission was made alongside a letter presented to the widow of Maurice Audin, a 25-year-old mathematician and militant for Algerian independence who disappeared after his arrest by the French military in 1957, and who Macron acknowledged had died after he was tortured in detention. Mediapart publishing editor Edwy Plenel sets out here why the move is as historically significant as the recognition in 1995 by then president Jacques Chirac of the responsibility of France in the deportation of Jews to German death camps during WWII, and why it may herald a reconciliation of sorts after six decades of denial.               
In a highly symbolic ceremony, French President Emmanuel Macron on Thursday met the 87-year-old widow of Maurice Audin, a communist mathematician who disappeared in 1957 after being arrested by the French military during the seven-year Algerian war of independence, when he apologised to Josette Audin on behalf of the French state and, in the first official admission of its kind, acknowledged the army's systematic use of torture during the conflict.
© Ernest Pignon Ernest
Michèle Audin was just three years old when her mathematician father Maurice was tortured and killed by the French army in Algiers in 1957. Today Michèle, herself a celebrated mathematician, has published a book which does not recount the tragic circumstances of her father's death, but instead celebrates his life in a style that is both concise and deeply moving. Dominique Conil reviews A brief life.