Court said mayor knew of flooding risks but hid them to allow seaside homes to be built; 29 died in 2010 storm when sea wall broke.
Anne Hidalgo aims to outlaw diesel vehicles in the French capital entirely by 2020 and to limit the number of all cars in city centre.
Anne Hidalgo tells president to hold his horses after François Hollande backed the idea during prime-time live TV interview.
Despite a criminal conviction and failures as a prime minister, polls show Bordeaux mayor is country's most respected politician in office.
Court acts after two mothers wearing Muslim headscarves were refused access by mayor to inland beach south of Paris.
Ceremony to rename place she visited during her first trip to Paris in 1948 as a princess brings to end monarch's three-day visit to France.
The former mayor is being probed over vote buying, complicity in illegal election campaign financing and exceeding campaign spending limits.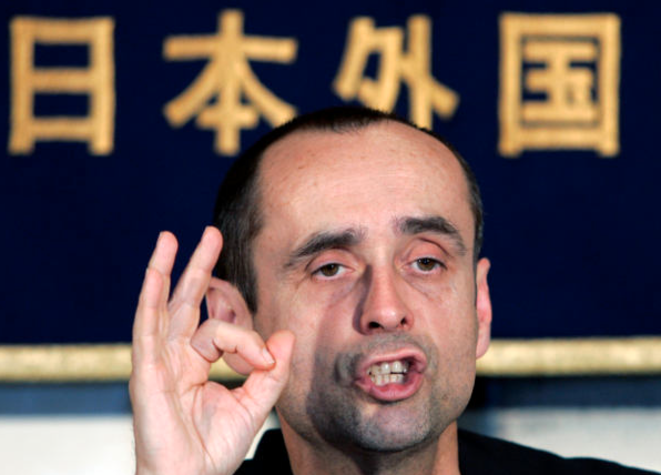 © Reuters
Robert Ménard, co-founder of the renowned NGO Reporters Without Borders (Reporters sans frontières), which has mounted a fierce global campaign over almost a quarter of a century to promote freedom of expression and to defend journalists from persecution, was last weekend elected mayor of Béziers, a large town in southern France. But Ménard's political ascension has proved to be a severe embarrassment for the NGO, for he was elected with the full backing of France's far-right Front National party. With the help of Ménard's former colleagues, Marine Turchi traces the bizarre path of the admired and reviled maverick activist whose early political affiliation was with a French Trotskyist party.  
Former environment minister Nathalie Kosciusko-Morizet trails in polls to socialist rival Anne Hidalgo in battle to be mayor of French capital.
Candidates to become the next mayor of the French capital have seized on row over pollution to try to score points over opponents.
Th gym is owned by a French Muslim couple who say their religion and appearance are the reasons the local mayor wants to shut them down.
The 60-year-old mayor from south-west France, who faces up to five years in prison, said he would rather serve jail time than marry two men.
The opposition UMP have chosen tough-talking moderate Nathalie Kosciusko-Morizet as their candidate in the Paris mayoral election in 2014.
For the first time, the battle to be the next mayor of Paris is shaping up to be an exclusively female affair, with four women candidates due to stand.
Jean Tiberi, 78, who was mayor from 1995 to 2001, was given a fine and suspended jail term after being found guilty in a long-running case.