Conservative presidential election rivals did not attend the opposition party leader's keynote speech at the end of weekend policy meeting.
The US president, meeting François Hollande in Washington, said the two countries 'stand united, in total solidarity, to deliver justice to these terrorists'.
The foreign ministers of 24 countries agreed few changes to military strategy despite IS continuing to advance in Syria and Iraq.
The French president promised survivors and families that they will be given "all the truth" about this month's attacks which left 17 victims died.
US state secretary John Kerry and Russian counterpart Sergei Lavrov held their first face-to-face talks, which are to continue over coming days.
The former French president upped comeback rumours by meeting the German Chancellor before addressing the Konrad Adenauer Foundation.
President François Hollande held his first bilateral meeting with Italian Prime Minister Mario Monti, reaching a common approach to the debt crisis.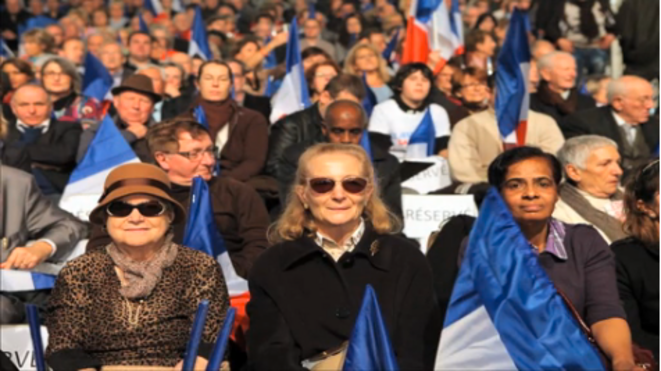 Vidéo accessible dans l'article.
Photographer Patrick Artinian is following the French presidential election campaign trail for Mediapart, with a series of photo and video reportages with soundtracks of the candidates, their supporters, meetings and milestone events which will continue all the way to the final vote on May 6th. Here he captures the atmosphere at President Nicolas Sarkozy's major rally on Sunday March 10th at a meeting hall in Villepinte, a suburban town north of Paris, where, before an estimated 30,000 flag-waving supporters, he played the trump cards he hopes will turn around a flagging re-election campaign.