Related keywords
Mehdi Nemmouche, 32, detained in Belgium on suspicion of carrying out the May 2014 shooting attack on the Jewish Museum in Brussels, which left four people dead, was transported to Paris on Wednesday to appear before an examining magistrate investigating his suspected role as jailkeeper in Syria between 2013 and 2014 of four French journalists taken hostage there.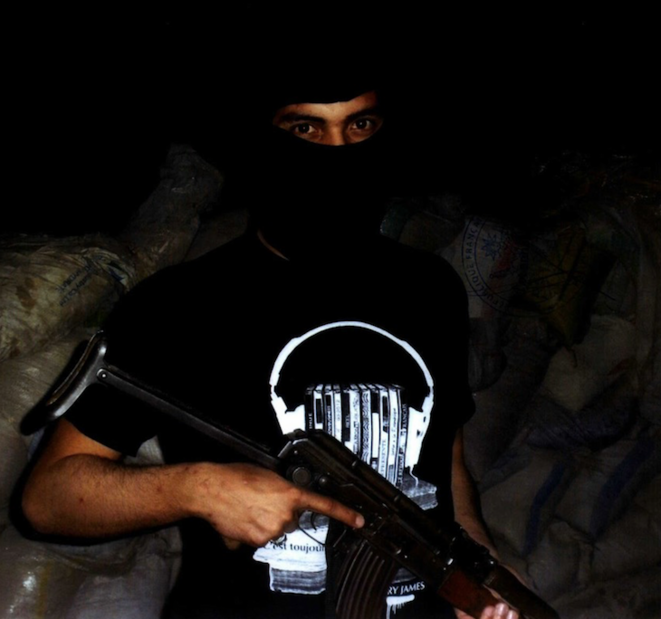 The French sniper who was the bodyguard of chief interrogator Abu Ubaida al-Maghribi. © DR
The Islamic State employs the techniques of Western secret services to track down potential informers. This includes using CIA-inspired interrogation methods and agent provocateurs, and carrying out background checks on prisoners and new recruits from Europe. But as Matthieu Suc reports in this second article on the jihadist organisation's secret services, this does not mean they are always immune from double agents.
Frenchman Mehdi Nemmoucheis accused of May 2014 shooting in which an Israeli couple, a French woman and a Belgian man were killed.
Prosecutors examine claims that Mehdi Nemmouche, suspect in Brussels museum killings, was in group that held four French hostages.
Libération insists Mehdi Nemmouche told journalists held hostage in Syria of his plan to attack Paris, but interior minister dismisses claim.
Journalist Nicolas Henin said Mehdi Nemmouche, who has been extradited to Belgium over murders, was his jailer in Syria in late 2013.
French-Algerian Mehdi Nemmouche is wanted by authorities in Brussels over shooting in May that left four people dead. 
Mehdi Nemmouche's lawyer says extradition ruling is 'satisfactory' because of guarantees he cannot be sent to another country from Belgium.
Court rules that Mehdi Nemmouche, arrested in Marseille in May after shooting that left four dead, should be handed over to Belgian authorities.
Interpellation par la DGSI et le raid de sept jeunes strasbouregois de retrou de Syrie le 13 mai 2014 à la Meinau © Reuters
The recent arrest of a French citizen accused of a murderous attack at a Jewish museum in Belgium has highlighted the growing problem of jihadists returning from Syria to wage war in their own countries. More than 2,000 European citizens, including 630 French residents, have gone to fight against the Assad regime since 2011, according to recent figures. And some, at least, of those who return come back intending to use their combat training to carry out terrorists attacks at home. As Louise Fessard reports, the numbers involved are so great that European security forces, including those in France, are struggling to cope.
Prosecutor says equipment found on the man arrested for the fatal shootings at Brussels' Jewish Museum showed he tried to film his attack.
The man was arrested in Marseille in posession of a Kalashnikov rifle and a handgun similar to arms used in May 24 attack which left three dead.