Related keywords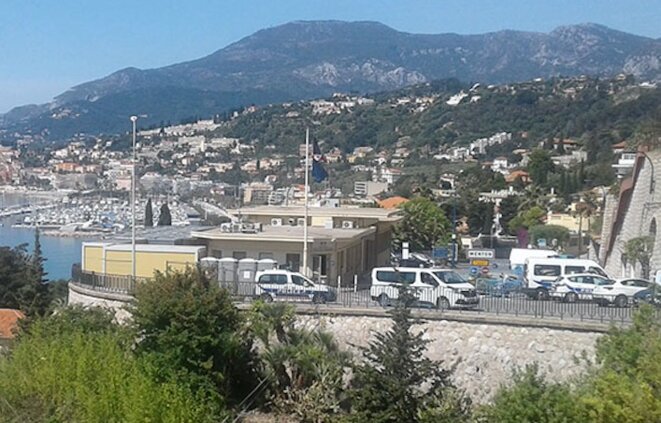 The prefabriated huts behind the police station at Menton where the migrants are detained before being sent back to Italy. © La Cimade
Migrant rights groups are taking legal action after discovering that migrants  are being secretly detained overnight in prefabricated huts in the French town of Menton on the border with Italy. The groups say the the French authorities' treatment of the refugees, many of whom are from Sudan and Eritrea and who include some children, is illegal. Carine Fouteau reports.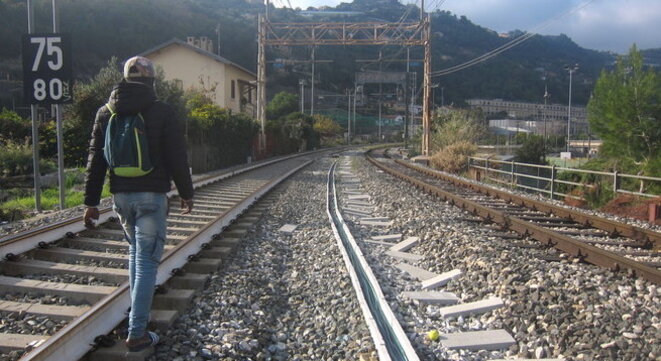 A migrant heading to France from Italy along railway tracks out of Ventimiglia. © LF
The Riviera coastal area in south-east France surrounding the border with Italy has become a major crossing point for migrants from Africa and the Middle East trying to reach northern Europe.  Despite a crackdown on the clandestine crossings by French and Italian police, many migrants continue to attempt the journey, either by by train or the perilous route of railway tracks, despite a series of fatal and serious accidents. French rail employees are increasingly under pressure from both their company and the police to help with the hunt for the migrants. Louise Fessard met with railwaymen who refuse to collaborate with operations that one described as resembling scenes from the WWII German occupation.
The trader, 37, who was convicted in 2010, decided to return to France after trek to Rome and is soon expected to start 3-year jail term.