Related keywords
In a message he posted on Twitter on Wednesday, US President Donald Trump, currently battling for approval of a budget to beef up immigration barriers with a wall on the US border with Mexico, cited the terrorist shooting spree on Tuesday in Strasbourg to justify a clampdown on migrants, apparently ignorant of the fact that the suspect in the attack was born in the the eastern French city.
French foreign minister Jean-Marc Ayrault intervened after LafargeHolcim's boss said he was prepared to supply materials forUS/Mexico wall.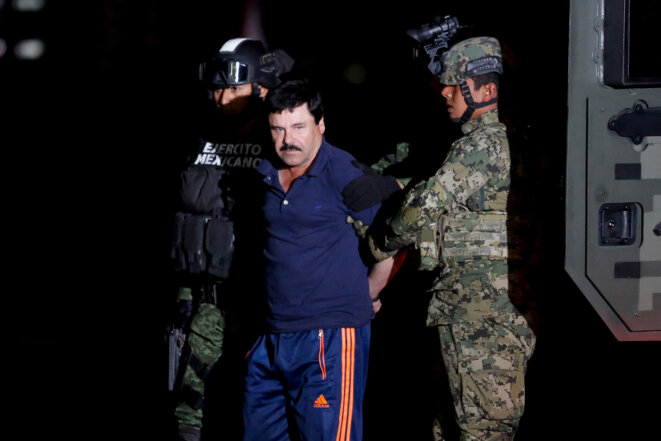 Joaquin 'El Chapo' Guzman on 28 May 2016, in Mexico. © Reuters
French criminal investigators have established a financial link between the recent carbon trading fraud – the biggest crime of its kind France has ever seen – and Latin American cocaine cartels. In particular the money trail points to a connection between the massive fraud and the infamous Sinaloa Cartel, whose boss is the drugs baron Joaquín 'El Chapo' Guzmán. Fabrice Arfi reports.
The rolling news channel reported evidence that more than 30 high school students were kidnapped by local police forces and drug cartels.
Former first lady steps into high-profile custody battle involving senior Mexican politician as French president tries to mend ties between countries.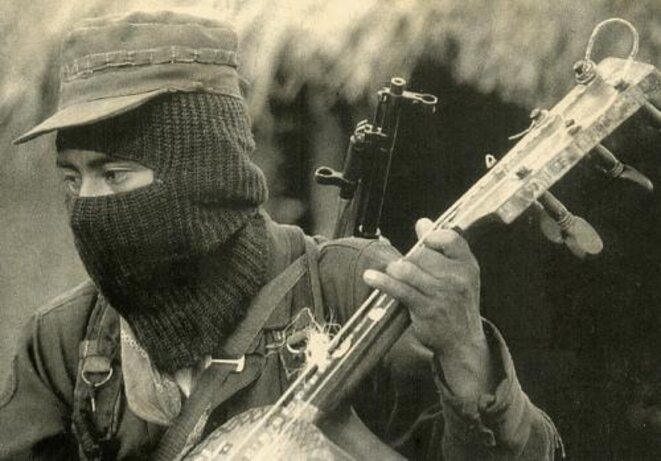 Un zapatiste cagoulé jouant du Guitarrón
Twenty years ago the Zapatista movement in Mexico symbolised a rejection of capitalism that was later to feed into the global justice movement. However the prevailing mood in the West at the time was that fundamental change to the capitalist structure of society had become unimaginable. Then came the financial crisis of 2008, which caused a major re-think among many intellectuals and activists. Now French historian Jérôme Baschet has drawn on personal knowledge of the Zapatista movement for a new book in which he describes potential routes to a post-capitalist society. Joseph Confavreux reviews 'Farewell to capitalism'.
Florence Cassez, jailed in Mexico seven years ago for gang crime, has been freed after a long legal campaign claiming evidence was fabricated.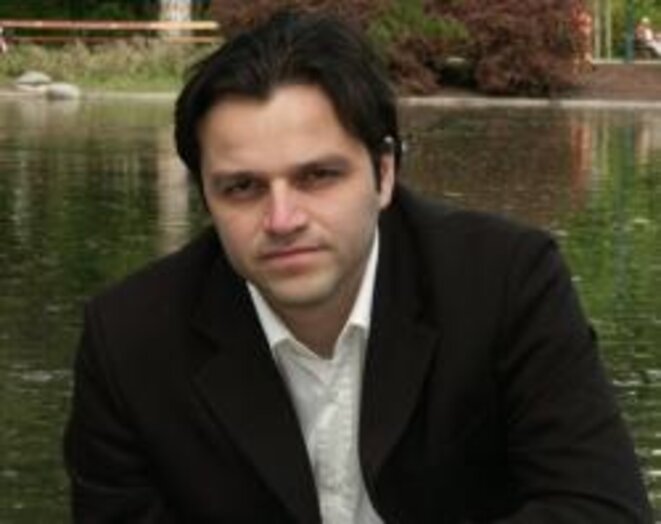 © dr
As French President François Hollande prepared two days of talks, beginning Wednesday, with Mexican President-elect Enrique Peña Nieto, the wife of a Franco-Mexican music conductor kidnapped by a Mexican drug gang 15 months ago addressed an emotional appeal to the two leaders to reactivate the investigation clouded by incompetence and suspected corruption. Raphaël Morán reports.