Related keywords
French presidential election frontrunner Emmanuel Macron has said a go-alone recognition by Paris of a Palestinian state would undermine 'France's ability to play a role in regional stability and in this conflict'.
French ambassador to United Nations admitted that conditions to bring Israelis and Palestinians face-to-face were currently 'not in place'.
Israeli PM suggested to Manuel Valls a 'different' French initiative of face-to-face talks with Palestinian president Mahmoud Abbas in Paris.
President Hollande said meeting will now go ahead in summer because US Secretary of State Kerry could not make planned date of 30 May.
Arriving in Beirut ahead of visits to Egypt and Jordan, the French president pledged increased financial and military aid for Lebanon, home to 1m Syrian refugees.
Paris aims to use resolution to spur talks between Israel and the Palestinians, a step that the United States resisted last year.
The French President, speaking in Ramallah after visiting Israel on Sunday, warned that the settlements threatened already fragile peace talks.
French president says he is confident that operations in Mali have been successful, and outlines his desire for political solution to Syrian crisis.
Authorities say a Frenchman diagnosed with a new, deadly SARS-like virus known as coronavirus may have infected two other people.
The investment activities of the oil-rich Gulf state of Qatar are seemingly never out of the news in France, where its purchases include businesses, property, the media and, notably, the Paris Saint-Germain football club where its deep pockets allowed the high-profile signings of Zlatan Ibrahimović and David Beckham. But while PSG fans are happy, Qatar's mooted scheme to set up an investment fund for France's deprived urban zones prompted a call by members of the conservative opposition for a parliamentary enquiry. Just what is Qatar's political aim in what often appears to be a high-spending PR campaign, what is the reality of its relationship with the West and France in particular, and what lies behind the authoritarian state's support for regime change elsewhere in the Arab world? Pierre Puchot debates these and other issues with two specialists on Qatari affairs, Nabil Ennasri and Karim Sade.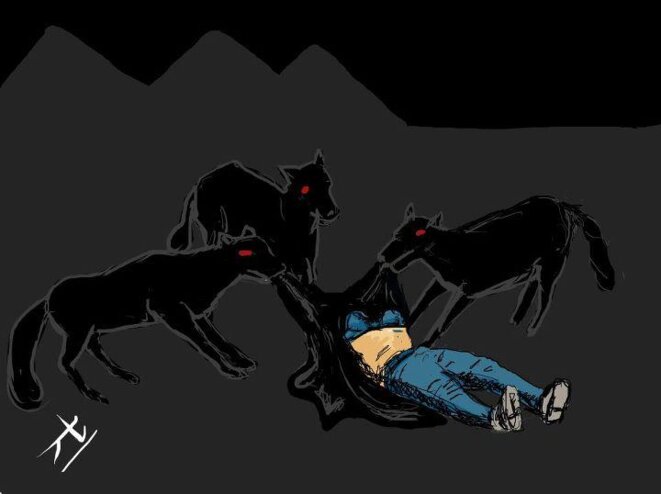 Yasser Abou Hamed
As the ramifications of the Arab Spring continue, a new and extraordinary phenomenon has emerged. Across the Middle East and North Africa women have started putting their body – and images of their bodies - at the heart of the unfolding social revolution there. In some demonstrations a blue bra worn by a beaten protester has become a potent symbol of peaceful female resistance to male oppression. Story by Nadia Aissaoui and Ziad Majed.