After an Iranian woman became the first migrant known to have died crossing the Channel from France to Britain, a clandestine route that has been attempted by more than 1,200 people, organised crime groups are said to be taking control of the crossing they regard as highly lucrative.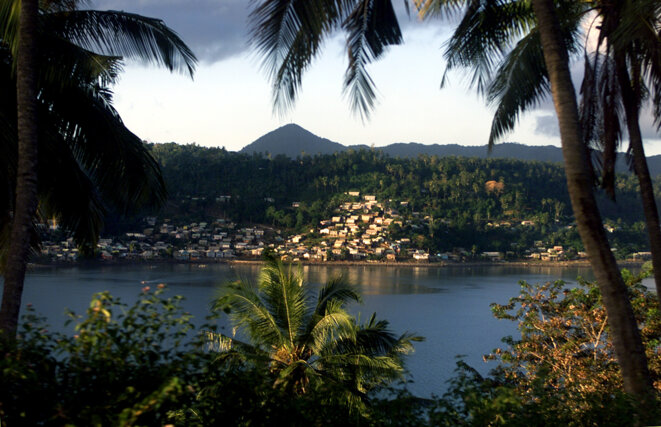 Mayotte, a French département in the Indian Ocean. © Reuters
Authorities in Paris and on France's Indian Ocean overseas département of Mayotte seem set on deterring further Sri Lankan asylum seekers from coming to the impoverished archipelago. Even if, as a series of documents show, the cost to taxpayers of sending that message has been exorbitant. Manuel Sanson from investigative website Le Poulpe reports
Migrants from Africa and the Middle East, desperate to reach a better life, continue to attempt to cross to France from Italy, where they are increasingly evicted from refugee centres by the country's coalition government of populists and far-right, using the deadly route of Alpine passes for which they are ill-equipped to traverse.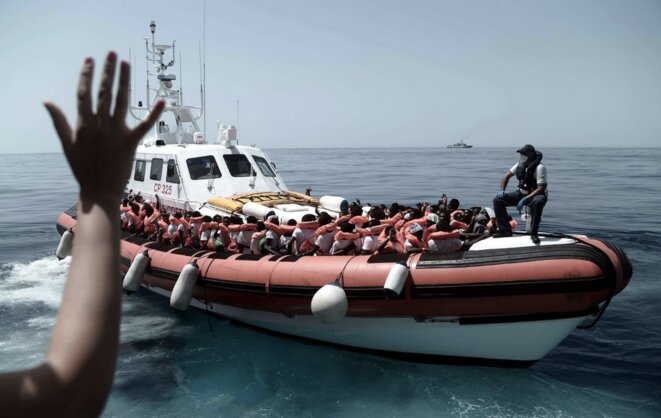 Some of the migrants rescued by the Aquarius were transferred to Italian coastguard ships in a convoy heading for Spain. © Karpov / SOS Méditerranée
The odyssey of the migrant rescue ship Aquarius offers a new example of the violence of Europe-wide immigration policies, and not only those of the far-right in power in Italy, writes  Mediapart co-editor Carine Fouteau. For the migrants onboard the Aquarius, who will eventually arrive in a state of exhaustion in Spain, the ship's long and deviated route for a safe haven is yet further confirmation that they and others like them are simply considered as a burden by European countries – if, that is, they manage to arrive alive on the continent's shores.  
Prime minister Édouard Philippe has sought to clarify plans after aid and emergency agencies accused government of planning mass expulsions.
President Macron pledges to open centres in Libya by end of summer to process asylum applications, despite doubts of some French officials.
The numbers of people leaving France to live abroad has risen dramatically over the past eight years in comparison to the numbers of those taking up residence in the country, according to a study published this week by the French National Institute of Statistics and Economic Studies. The institute also found that immigration now accounts for a relatively small proportion of the growth in the French population. Michel de Pracontal reports.
France and Germany echo UK calls to restrict welfare payments for EU migrants ahead of a predicted influx of Romanian and Bulgarian workers.