Keyword: military offensive
France says a sandstorm is preventing its forces from entering the town of Kidal in northern Mali in their offensive against Islamist militants.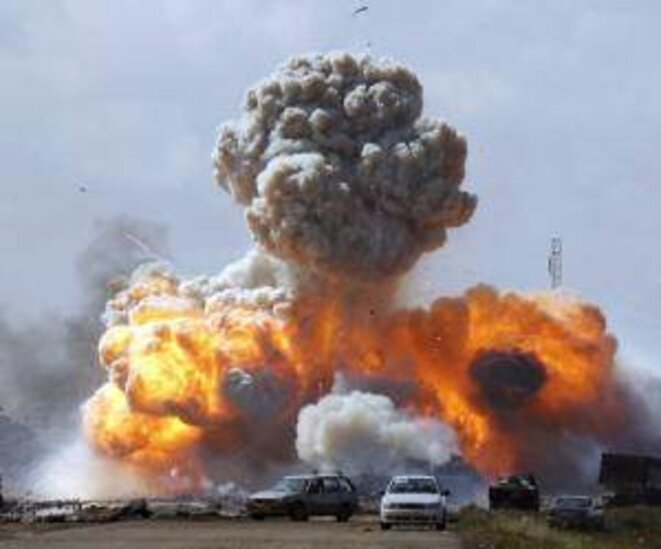 © Reuters
The civil war in Libya continues as the NATO-led military campaign against Colonel Muammar Gaddafi's forces still fails to break the deadlock. France, the US, and UK have said a change of regime is not their goal, but also that they will not stop bombing until Gaddafi has gone. Meanwhile, NATO foreign ministers failed on Friday to agree for a call for more strike planes to assist the operation.
Mediapart Editor-in-Chief Edwy Plenel argues here why military intervention was a misconceived campaign, a dupery led by French President Nicolas Sarkozy primarily for internal political considerations.