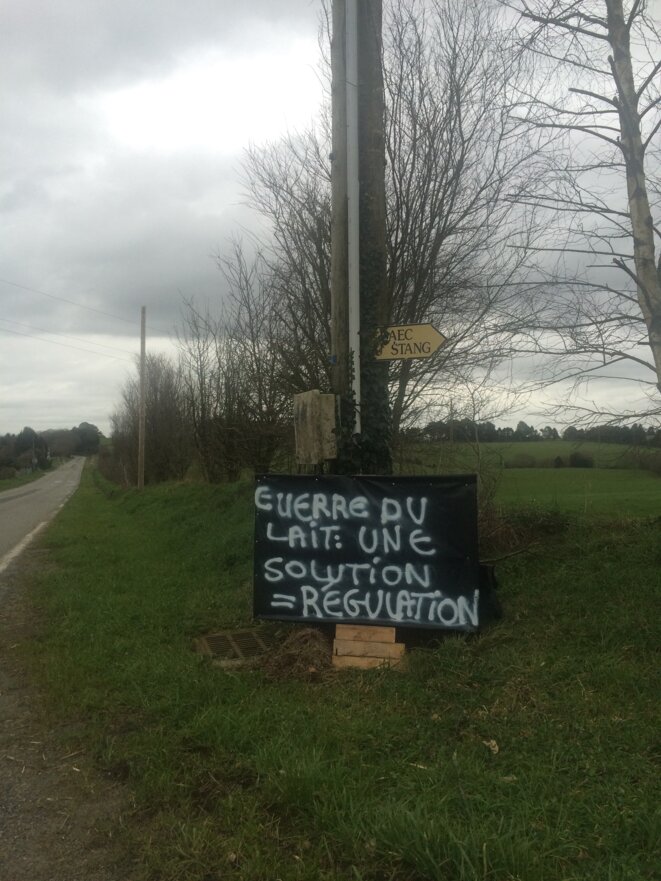 A farm slogan in Brittany proposing a solution to the 'milk war'. © DR
Despite the French government's attempt to calm the situation, angry farmers are continuing to protest over the prices they are receiving for their produce. On Sunday evening a group of farmers even went to the home of agriculture minister Stéphane Le Foll to demand action. But as Mediapart's Karl Laske found when he visited Finistère in Brittany in the west of France, farmers are not only angry with politicians – but with their own union leaders and local cooperatives too.
France's dairy industry, which employs some 200,000 people, fears the sudden flood of extra milk will cause prices to collapse.