Campaigners call for the introduction of an age of consent as 20 French firefighters face charges.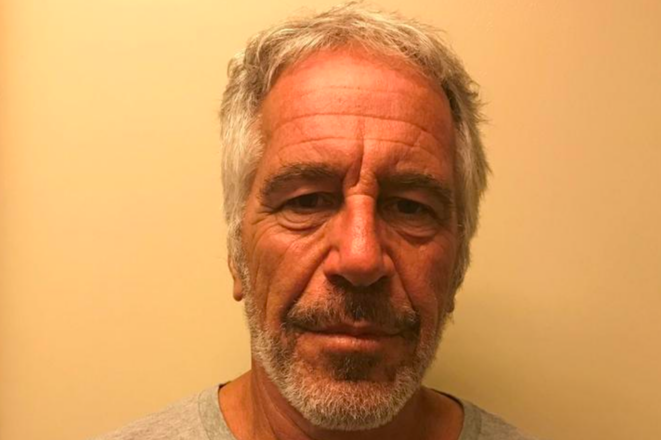 © o Reuters/New York State Division of Criminal Justice Services' sex offender registry
The Paris prosecution services announced on Friday that they have launched a preliminary investigation into suspected "rape" and "sexual assault", notably of minors, in connection with the activities in France of the late US financier Jeffrey Epstein and others connected to him. The investigation, which has received claims by ten people in France that they were victims or witnesses of sexual violence committed by Epstein and his entourage, will seek not only evidence of crimes that may have been committed in France, but also those involving French victims or perpetrators committed abroad.
President François Hollande, speaking at a UNICEF conference in Paris on children caught in conflict, slammed the British government's refusal to take in more migrant minors with family already settled in Britain and who are now stranded in France. 
Unaccompanied minors dispersed from the 'Jungle' refugee camp last month to France's official reception centres have alleged that have been forced into unpaid work on farms to pick apples sold to French supermarkets, and some said they had not been given clean clothes since they arrived at the centres.
Charities report hunger strikes and absconding among the 1,600 children and young people evacuated from the Calais 'jungle' camp to centres across France where many are kept unaware of the progress of their applications to join relatives in Britain.
With the expected dismantlement of the 'jungle' migrant camp in Calais to begin as of Monday morning, the French authorities step up attempts with UK counterparts to save children who have right of entry into Britain from being herded with adults into centres around France amid 'chaos' of evacuation. 
Hundreds of unaccompanied minors trapped in the "Jungle" migrant shantytown in Calais, which is due to be demolished, are to be allowed entry into Britain to join relatives as French and British officials speed up the transfer process.
The judicial probe is launched after France was criticised for slow action on claims its troops sexually abused boys in Central African Republic.
The 43-year-old computer programmer was given 19 years in jail after forcing four female minors to live as naked 'slaves' at his Riviera home.