The United Nations headquarters in New York. © Photo Jewel Samad / AFP
From 2016 to 2019 an officer in the French air force reserve worked for the United Nations in New York in a technology and communications department that helped support peacekeeping missions. Officially the French military had seconded his services free of charge to the UN. But in reality the experienced officer was working for and being paid by France's major defence and electronics firm Thales, according to documents seen by Mediapart. As Yann Philippin and Antton Rouget report, senior figures in the French state were aware of what was going on.
French troops who routed jihadists in Mali in 2013 are now waging attritional campaign against shadowy fighters who use 'hit and run' tactics.
Mali, French and UN troops face attacks similar to those employed by Islamist militant movements Boko Haram in Nigeria and Somalia's al-Shabaab.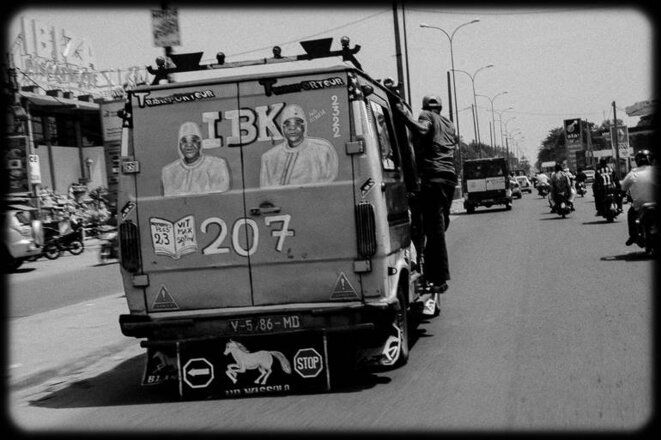 Bamako, octobre 2014 © Thomas Cantaloube
Eighteen months ago Mediapart reported from Mali on its attempts to rebuild itself after France's military intervention to thwart an imminent terrorist takeover. At the time there was cautious optimism within the fractured African country that it could construct a more positive future. Now Mediapart has returned to Mali and the mood is very different. The cautious hopes about the future have largely given way to frustration amid the return of old-style politics and corruption. Meanwhile the country remains under the effective control of international institutions and foreign countries. As Thomas Cantaloube reports from the capital Bamako, the lack of real progress in Mali also symbolises a French vision of foreign affairs that is strong on military intervention but short on political content.