Related keywords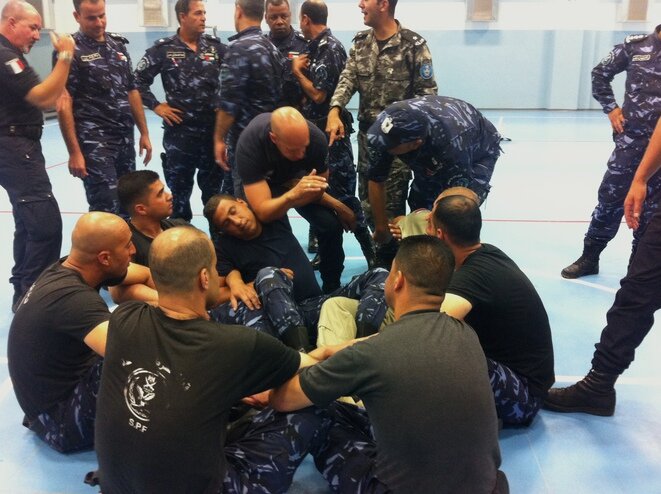 French CRS officers training Palestinian police. © Chloé Demoulin
For the past ten years, a European Union-funded mission in the West Bank is training the Palestinian police in modern policing methods. With police instructors from EU member states, the EUPOL COPPS mission is aimed at building an effective police force ahead of the possible creation of a Palestinian state. But the challenges are vast, and the programme's future is uncertain. Mediapart correspondent Chloé Demoulin reports from the West Bank mission, beginning with the unusual scene of a lesson by French riot police on how to disperse a peaceful sit-in.
The French president's former partner, from whom he formally separated this weekend, has arrived in India for a pre-planned charity mission.
Germany appears to have dismissed French calls for EU partners to help with financial support and ground troops for its CAR peacekeeping mission.