A man and a woman suspected of criminal links with Mohamed Merah, who shot dead seven people in and around Toulouse in March, have been arrested.
Toulouse gunman Mohamed Merah's brother claims in a new book that their parents raised the family 'in atmosphere of racism and hate'.
French secret services stopped tracking Toulouse gunman Mohamed Merah despite evidence of his extensive links to jihadists, reports Le Monde.
New law proposed by Interior Minister will allow police to arrest people who visit combat training camps in countries such as Pakistan or Afghanistan.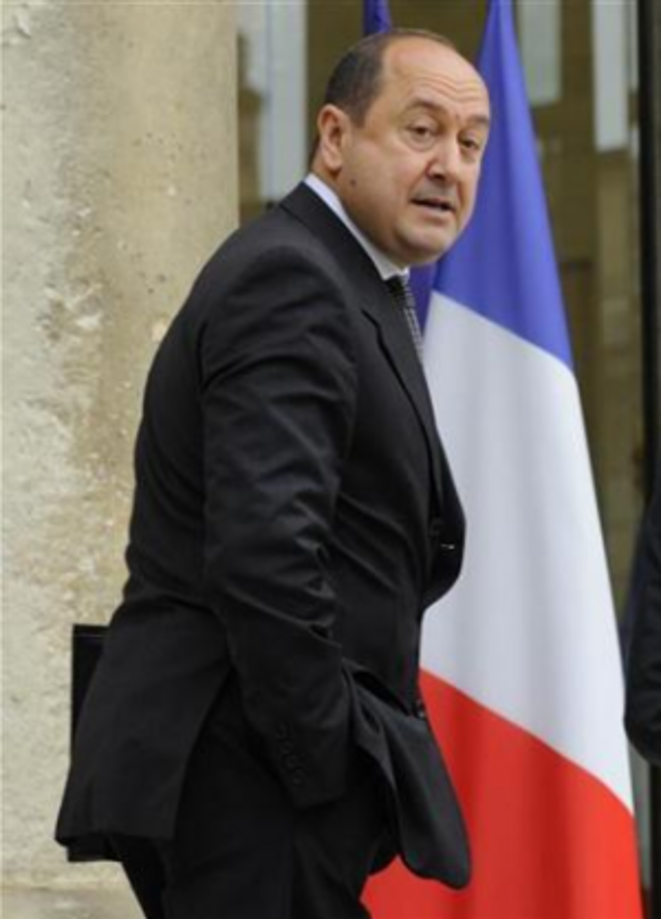 © Reuters
The father of one of the victims of a series of shootings in south-west France in March this year which claimed the lives of four adults and three children, says new evidence suggests that the suspected gunman, who was shot dead by police, was used as a double-agent by the French intelligence services and that the authorities have deliberately misled public opinion describing him as a "solitary" terrorist. In an exclusive interview with Mediapart, Albert Chennouf accuses the former head of the French domestic intelligence agency, Bernard Squarcini, of lying about his agency's links with the gunman, Mohamed Merah. Chennouf says he believes Merah was killed to prevent him revealing the true nature of his dealings with the agency, and has told Mediapart that his family received death threats after he filed a lawsuit against Squarcini and former president Nicolas Sarkozy for 'failure to render assistance to persons in danger'.
Police probe how taped exchanges between police and a jihadist gunman who killed seven people came to be broadcast on national television.
A man claiming to be an al Qaeda militant held four people hostage in a bank in Toulouse, where gunman Mohamed Merah killed seven in March.
Gunman Mohamed Merah, who went on a killing spree that claimed seven lives earlier this month, has been buried outside the city of Toulouse.
The father of Toulouse gunman Mohamed Merah said he planned to take the French state to court for killing his son instead of taking him alive.
The brother of Toulouse gunman Mohamed Merah has been placed under investigation for helping attacks against Jewish schoolchildren and soldiers.
A brother of Islamist gunman Mohamed Merah denies helping him mount his deadly attacks in Toulouse and Montauban, a French police source said.
The initial information about Toulouse killer Mohamed Merah suggests that his is a story of modern France. While the Presidency and certain media commentators would like to stop all debate about what this event means for our society, the precise opposite is true. Like the earlier case of Algerian-born Khaled Kelkal, who was shot dead by gendarmes in 1995 after being implicated in a wave of bomb attacks in France, the story of Mohamed Merah holds up a mirror to society. And, says Mediapart editor François Bonnet, it raises vital questions for presidential candidates who seek to provide an alternative to the current presidency.
Police had no grounds on which to arrest gunman Mohammed Merah before he carried out three attacks in which seven people died, says PM.
The role of the authorities in hunting the gunman who carried out the atrocities in Toulouse and Montauban in south-west France has come under the microscope since the main suspect was shot dead in a siege at his flat. Questions have been raised about how long it took to locate Mohamed Merah after the first attack, and to what extent the French intelligence agency had been monitoring him before the murders took place. Michel Deléan reports.
The 23-year-old suspected of killing seven people in France in the name of Al Qaeda died when police stormed his flat after a long siege.