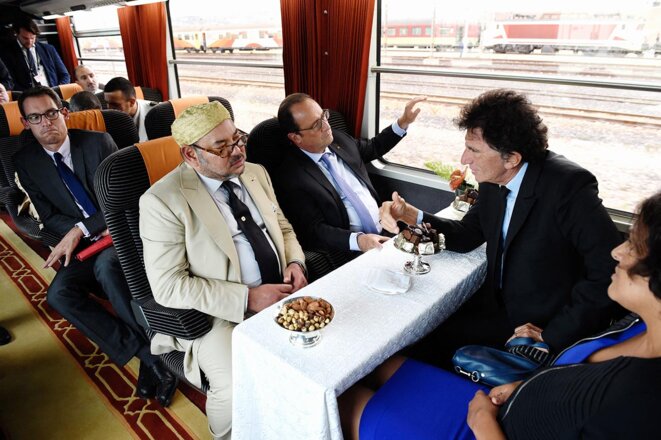 Moroccan king Mohammed VI with French president François Hollande, Jack Lang, president of the Institut du Monde Arabe in Paris and labour minister Myriam El Khomri on a train to Tangiers, September 20th 2015. © Photo Alain Jocard / AFP
The Pegasus spyware revelations show how Morocco has targeted at least 10,000 mobile phones in recent years. These include the phones of several dozen French citizens, including journalists, the president of the Republic Emmanuel Macron and government ministers and senior opposition figures. Yet for the last thirty years the political, media and cultural elites here in France have closed their eyes to the repressive behaviour of the North African monarchy. Lénaïg Bredoux and Iyes Ramdani report.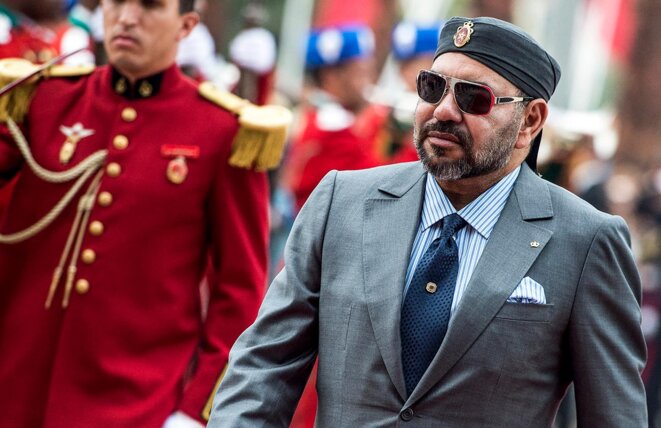 The king of Morocco, Mohammed VI, during the opening of the Agdal railway station at Rabat, on November 17th 2018. © Photo Fadel Senna / AFP
The revelations about the use made by certain countries of the Pegasus spyware against journalists around the world have focused attention on Morocco's close surveillance of the media. As Mediapart – itself a victim of Moroccan spying - here reveals, the North African kingdom's clampdown targets not just independent journalists and publications but human rights activists too. The regime has also cynically made use of the #MeToo movement and the subsequent heightened global awareness about sexual and sexist violence to discredit those who criticise and oppose it by manipulating or fabricating evidence of a sexual nature.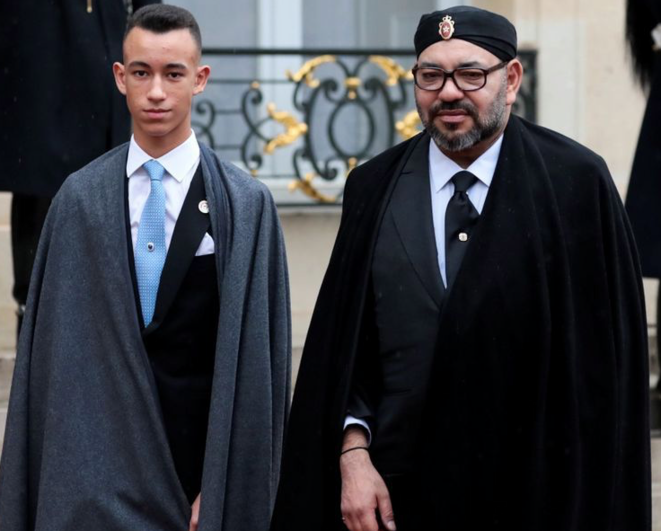 Moroccan King Mohammed VI (r) with his son Moulay Hassan during Armistice Day commemorations in Paris in November 2018. © Reuters
Moroccan King Mohammed VI this week celebrates the 20th anniversary of his reign. The 55-year-old monarch chose to avoid any ostentatious ceremonies, reflecting the sombre social climate in the country where, by his own admission, past policies for the country's development have proved "incapable of satisfying the pressing demands and growing needs of citizens". Rachida El Azzouzi and Ali Amar from Mediapart's Moroccan media partner Le Desk analyse the vast challenges facing the North African kingdom, prone to mounting social revolt, where Mohammed VI once represented a future of hope after the dark years of the reign of his father, Hassan II.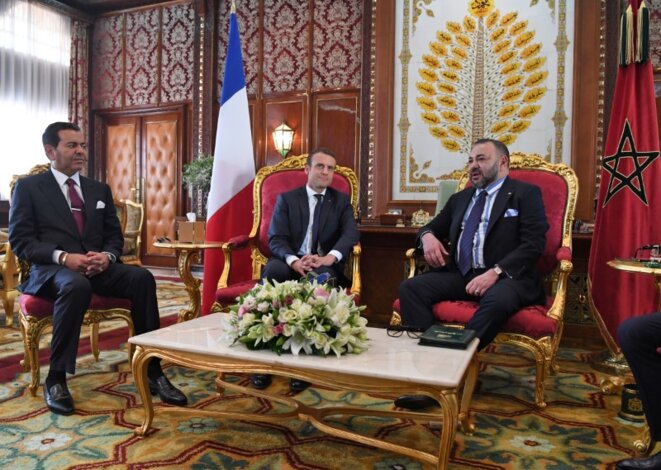 Emmanuel Macron with the King of Morocco Mohammed VI, right, during the French presdent's visit to Rabat on June 14th, 2017. © Reuters
Emmanuel Macron's first visit beyond Europe as French head of state was to Morocco, where anti-corruption protests have caused unprecedented unrest over the past seven months. The visit brought succour to the embattled kingdom but was also a little unsettling for Rabat, which has yet to fully understand the new Macron administration. But it was essentially a trip to signal continuity in Franco-Moroccan relations. Lénaïg Bredoux reports.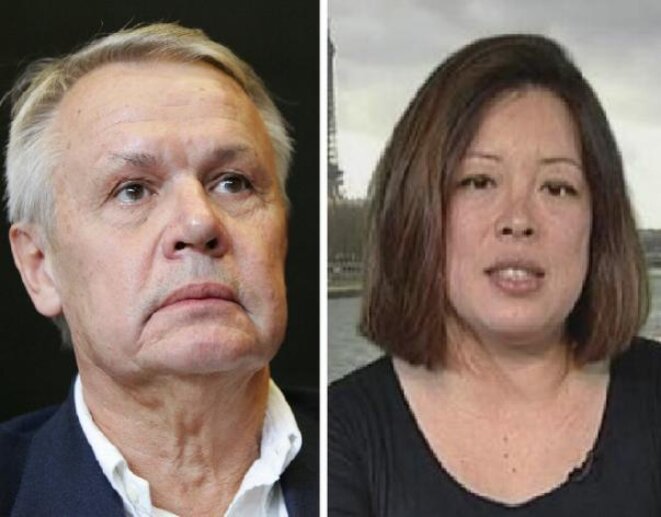 © DR.
In a case as bizarre as it is unusual, two French journalists were last month arrested in a luxurious Paris hotel on suspicion of the attempted blackmail of Morocco's King Mohammed VI. Éric Laurent and Catherine Graciet are accused by the Moroccan authorities of demanding 3 million euros in exchange for not publishing their book of damaging revelations about the Rabat regime. Mediapart has obtained access to documents from the French judicial investigation which demonstrate that the case is far more complex than it first appeared. Sting or set-up? Michel Deléan reports.
Two writers face probe after allegedly asking for money in exchange for not publishing 'damaging' book about King Mohammed VI.