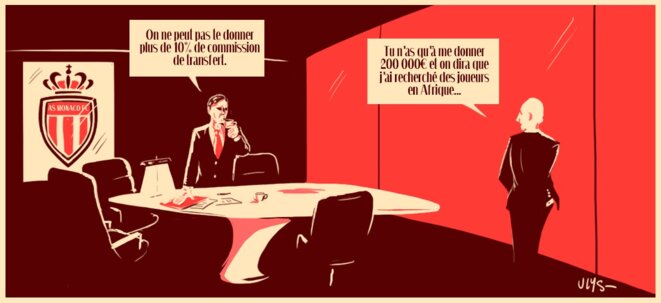 "Not allowed to pay more than 10% on agents' commissions? Just give me 200,000 euros as a scout for players in Africa". © Ulys
In order to get around the financial regulations imposed by France's Professional Football League, which is responsible for managing and overseeing the proper conduct of clubs in the country's top two football divisions, AS Monaco developed a system of private agreements, which are legally uncertified deals, with players and their agents. The scheme involved not only agent's commissions disguised as so-called "scouting agreements" but also, the evidence from Football Leaks documents suggest, a friendly match that was never played between AS Monaco and Manchester United about which neither club agreed to comment upon.
An individual close to Prince Albert II of Monaco received a hefty commission after sportswear company Nike signed a sponsorship contract with football club AS Monaco. According to documents consulted by Mediapart, during the negotiations the intermediary suggested that the prince, a member of the International Association of Athletics Federations, would "lend his support" for the candidature of the Oregon state city of Eugene, with which Nike is closely associated, to host the world athletics championship. Which it will, in 2021. Prince Albert firmly denies giving "any voting instructions".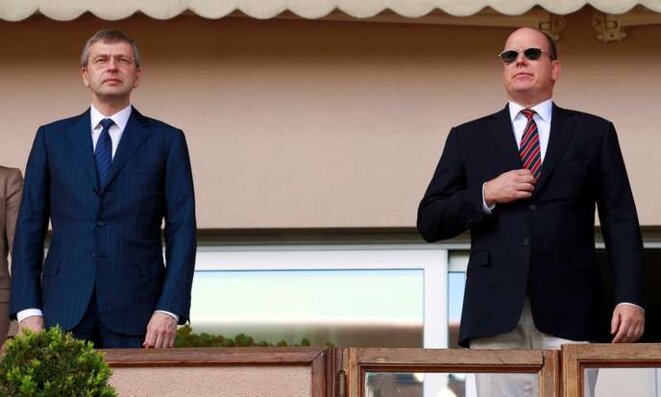 Dmitry Rybolovlev (left) with Prince Albert II of Monaco, May 4th 2013. © Reuters
When Russian billionaire Dmitry Rybolovlev took control of AS Monaco in 2011, he had not only offered himself a football club, he had secured himself a base from where he began spinning a web of influence in the Riviera micro-state, including around Monaco's royal family. In this second of a seven-part series of investigations into the oligarch's activities, Mediapart lifts the lid on a developing scandal shaking the Rock.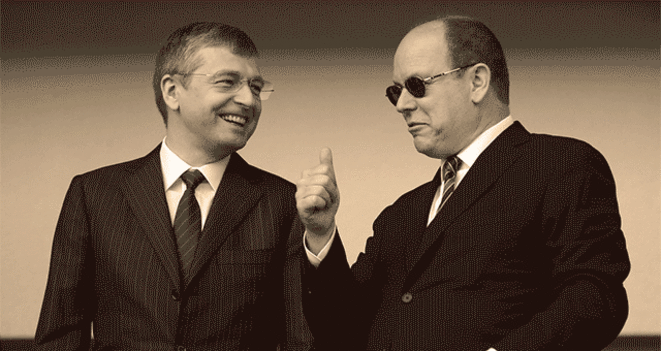 Dmitry Rybolovlev (left) with Prince Albert II of Monaco. © Reuters
Russian billionaire Dmitry Rybolovlev bought football club AS Monaco in December 2011. But the man whose assets include a Greek island, luxurious properties worldwide including a Palm Beach mansion bought from Donald Trump, an Airbus, and a vast collection of artworks, had set his eyes on offering himself much more – namely, a country. This investigation is the first in a series of seven Mediapart reports into the activities of the oligarch, based partly on documents from the Football Leaks data files.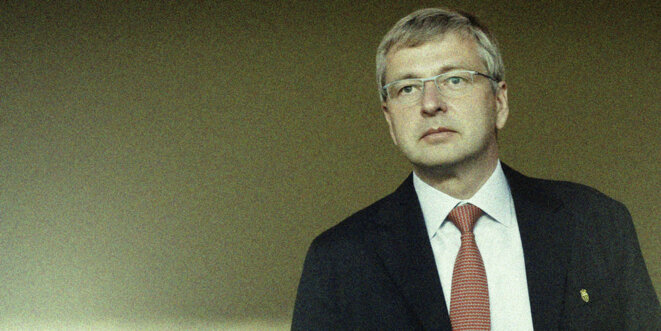 Russian billionaire Dmitry Rybolovlev, president and majority shareholder of AS Monaco. © Reuters
In December 2011, Russian billionaire Dmitry Rybolovlev, with an estimated wealth of about 6.8 billion dollars from his interests in potassium fertiliser production, bought a two-thirds share in AS Monaco, the football club based in the tiny French-controlled Riviera principality of Monte Carlo, where he resides. Mediapart can reveal that his grand ambitions for the club, which plays in France's top-flight division, Ligue 1, saw him attempt to hide his massive and illegal funding of the team behind a supposed marketing contract involving an offshore structure of companies in the British Virgin Islands and Hong Kong. But his chosen partner in the scheme finally pulled out, threatening a "neutron bomb" of revelations, while the governing body of European association football, UEFA, was to turn a blind eye to the deal.     
Thierry Henri,41, who began his professional footballing career at Monaco football club before joining Italian side Juventus, moving to English side Arsenal and subsequently Barcelona, has returned to his formative club Monaco as head coach, saying 'it seems like fate' that he should begin his managerial career there.
The trial has opened in the southern French town of Aix-en-Provence of ten people accused of taking part in the killings in the Rivierra city of Nice four years ago of Monaco multi-billionaire Hélène Pastor and her chauffeur, including Pastor's son-in-law who is alleged to have hired two hitmen with the aim of inheriting the property owner's huge fortune.
Barely a week after Nicolas Sarkozy was placed under formal investigation over Libyan funding of his 2007 presidential campaign, the former president has been hit by a new legal blow. Judges have ruled he must stand trial on corruption and influence peddling charges over claims that he tried to get a senior judge to leak him crucial information about the progress of a case involving him. In return the ex-head of state is said to have promised to help get the judge a plum post in Monaco. Mediapart's legal affairs correspondent Michel Deléan explains the background.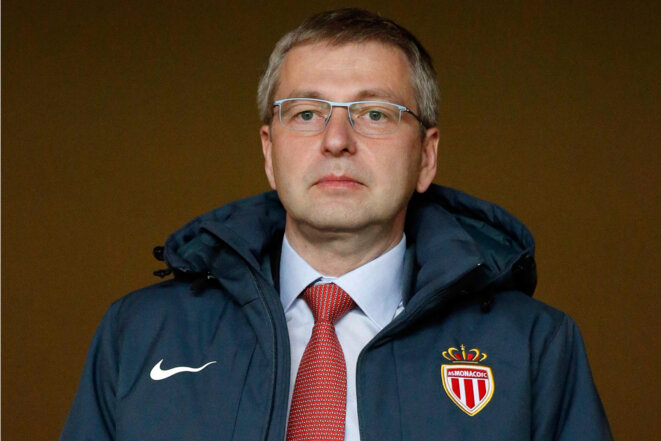 Dmitry Rybolovlev, owner and chairman of French football club AS Monaco. © Reuters
Russian billionaire Dmitry Rybolovlev, owner and chairman of French football club AS Monaco, held, via his own investment fund, economic rights in football players, some of whom played for Monaco, according to documents obtained from the whistle-blowing Football Leaks platform by the journalistic consortium European Investigative Collaborations (EIC), in which Mediapart is a founding partner. The Third-Party Ownership investments, which raised clear issues of a potential conflict of interest, were mounted in association with football 'super-agent' Jorge Mendes, who himself made at least 6.85 million euros from the deals. Michel Henry, Agathe Duparc, Michaël Hajdenberg and Yann Philippin report.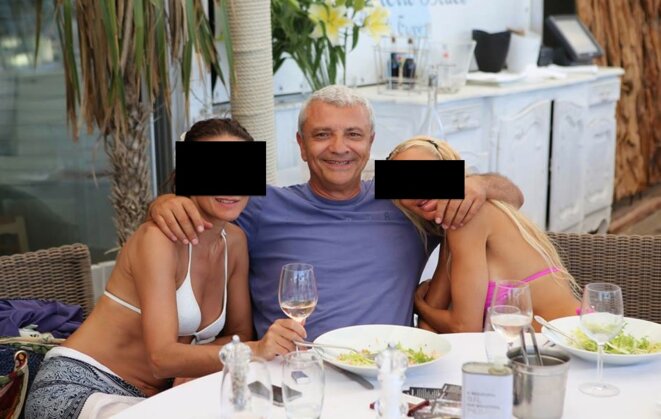 Photo from Giovanni Tagliamento's now-closed Facebook account. © DR
Giovanni Tagliamento has lived for the past eleven years on the French Riviera, where he is considered by the Italian justice authorities to represent the Neapolitan Mafia the Camorra in their French operations. Last month he was arrested by French police on suspicion of the illegal trafficking of spirits, and placed in preventive custody. Hélène Constanty reports on a man nicknamed the 'Little Spider'.
Last week France's top appeal court heard an appeal by former president Nicolas Sarkozy against the validly of an official investigation into him for alleged "corruption" and "influence peddling". He faces claims he tried to induce a senior magistrate to hand over confidential legal information. A great deal hinges on the judges' verdict, which is due on March 22nd, 2016. For as Mediapart's legal affairs correspondent Michel Deléan reports, if the appeal fails it is likely Sarkozy, who hopes to be the French Right's candidate at the 2017 presidential election, will be forced to stand trial over the allegations.
Pole Wojciech Janowski says he did not fully police and now denies having ordered the killing in May of 77-year-old Helene Pastor in Nice.
Wojciech Janowski is still being quizzed over murder of his mother-in-law Hélène Pastor; her daughter Sylvie has been freed without charge.
The son-in-law of wealthy property owner Hélène Pastor is also among those being questioned following her ambush murder in May in Nice.