Keyword: money laundering
The trial in Paris of Lamine Diack, the 86-year-old Senegalese former head of the International Association of Athletics Federations, and five other defendants on charges of corruption and money laundering in connection with the doping scandal surrounding Russian athletes, has been postponed until June after new documents were provided to the court.
The French prosecution services have advised that Lamine Diack, the Senegalese former head of the International Association of Athletics Federations between 1999-2015, stand trial with his son for alleged corruption and money laundering.
Suleiman Kerimov, a Russian senator whose family Russia's biggest gold producer, Polyus, has been released on bail of 5 million euros and had his passport confiscated by magistrates in Nice who have placed him under investigation for suspected money laundering and tax fraud in connection with property deals on the French Riviera.
A French court on Friday handed Teodorin Obiang, vice-president of Equatorial Guinea and son of the country's president, a three-year suspended prison sentence and a suspended fine of 30 million euros after he was found guilty in absentia of money laundering wealth embezzled from the African state's public funds. The presiding magistrates, who in their ruling underlined the initial reticence of French prosecutors to bring Obiang to trial,  also ordered the confiscation of his assets in France, estimated to be worth 150 million euros, including a vast Paris townhouse and a fleet of luxurious cars. Michel Deléan reports.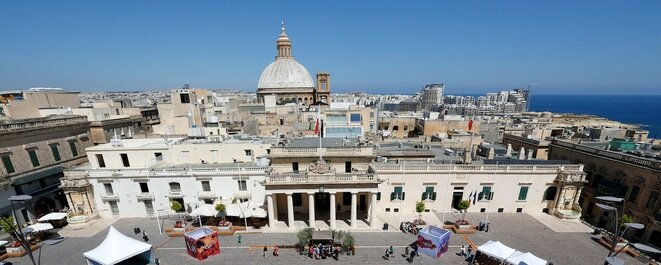 St.George's Square in the Maltese capital Valletta. © Reuters
Malta, which currently heads the European Union's rotating presidency, relies on more than tourism as a source of revenue. Its secretive financial structures and generous tax schemes serve to make it one of the EUs most attractive havens for tax avoidance and money laundering by individuals and corporations and which cost other countries billions of euros in lost revenues, reveals a four-month investigation by Mediapart and its partners in the European Investigative Collaborations journalistic collective (EIC).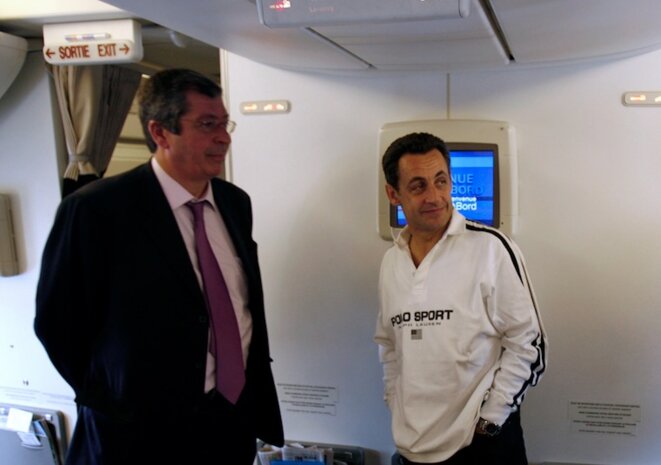 Patrick Balkany (L) and Nicolas Sarkozy in 2007. © Reuters
A French judicial investigation has described the "active role" played by Arnaud Claude, the partner of Nicolas Sarkozy in a Paris legal firm, Claude & Sarkozy, in helping an MP and longstanding political ally of the former French president, Patrick Balkany, to conceal from the French tax authorities his ownership of a luxurious Moroccan villa estimated to be worth more than 5 million euros. As the investigation draws to a close, the magistrates in charge have ordered the confiscation of a Normandy property belonging to the lawyer, Mediapart has learned. Fabrice Arfi and Mathilde Mathieu report.
Ex-minister on trial in Paris on charges of tax fraud and money laundering that saw him forced to quit in 2013 in major political scandal.
Thomas Fabius, son of Laurent Fabius who chaired climate conference, taken into custody after concerns over funding of €7m Paris flat.
One of the world's most prominent art dealers, Guy Wildenstein, is to stand trial in Paris next month on charges of tax fraud and money laundering. The case centres on undeclared assets from the estate of his late father Daniel Wildenstein, for which Guy Wildenstein and other members of his family have received a record tax adjustment totalling 550 million euros. Mediapart has gained access to the judicial document detailing the case for the trial, and which reveals the staggering sums involved and the complex offshore structures that hid, among other assets, a stash of prized artworks. Laurent Mauduit reports.
The French finance minister has denied UK government claims that it was refused permission to use leaked bank files to bring prosecutions.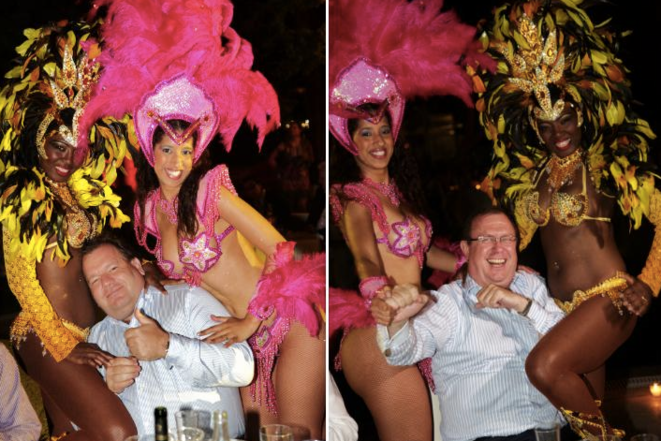 Deux hauts dirigeants de Pasche, Jürg Schmid et Christophe Mazurier, pour les 125 ans de la banque en 2010. © DR
Mediapart has obtained documents and witness accounts that provide evidence of money laundering by the Banque Pasche de Monaco while it was a subsidiary of French banking giant Crédit Mutuel-CIC. Among the affluent clients of the small bank, based in the Principality of Monaco, is Ricardo Teixeira, a former member of the executive committee of the international football governing body FIFA and who headed Brazil's World Cup organization committee, implicated in a series of fraud and corruption cases and who deposited more than 30 million euros on his account. A judicial investigation is now underway into the bank's dubious practices, which were revealed to the Crédit Mutuel-CIC group's senior management by three whistleblowing staff - who were subsequently sacked, just months before the Monaco bank was sold off last November. Geoffrey Livolsi, Dan Israel and Fabrice Arfi report.
French detectives suspect controversial comic laundered hundreds of thousands of euros via Africa as showdown looms over his 'banned' show.
French anti-money laundering investigators raise alarm over recent Chinese, Russian and Ukranian acquisitions of loss-making vineyards.
Police in France and Switzerland arrest 20 people, including a Paris politician, on suspicion of laundering some 40m euros of drug traffic cash.