A police official said the domestic intelligence service and national anti-terrorist prosecutor's office are handling the investigation.
Montpellier and Toulouse have joined Paris and Marseille and four other cities in the maximum alert status to fight back the coronavirus.
As Macron government seeks major reforms, allegations emerge that academics were among masked group who attacked students at university.
Man of 20, 33-year-old and a 16-year-old girl detained for further 48 hours amid claims they may have been planning attack on Eiffel Tower.
Three men and a girl of 16 were found with bomb-making materials by anti-terrorist police in a raid on a flat in the southern city.
Man armed with a shotgun and a knife stabbed an elderly woman to death at a retirement home for Catholic missionaries in southern France.
The train reportedly crashed into a tree that had been left on the tracks following a heavy thunderstorm near Montpellier, leaving 11 people seriously injured.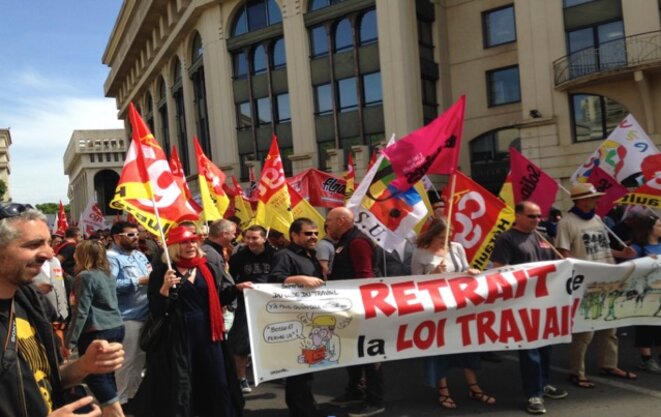 The protest against the labour law reforms held in Montpellier on May 26th, 2016. © T.A
Amid blockades of oil depots and strikes in a number of key sectors in France, opponents against planned labour law reforms in France took to the streets again on Thursday May 26th. Mediapart spoke to people taking part in a march in the city of Montpellier, in the south of France, to find out why they are protesting. The demonstrators say they fully back the strikes and blockades which they see as their equivalent of article 49-3 of the French Constitution which is being used to force the deeply-controversial reforms through Parliament. Timothée Aldebert reports.
The Muslim convert and her partner arrested in Montpellier are suspected of planning to use prosthetic device for a suicide attack.
Officials in Vendargues in southern France say the costume ban will remain in force throughout November for everyone aged 13 or older.
About 300 people had to be winched to safety as for the third time in a month heavy rain caused havoc in the southern French city.
People forced to sleep in railway stations, airports and schools after up to 30cm of rain drenched much of the south of France.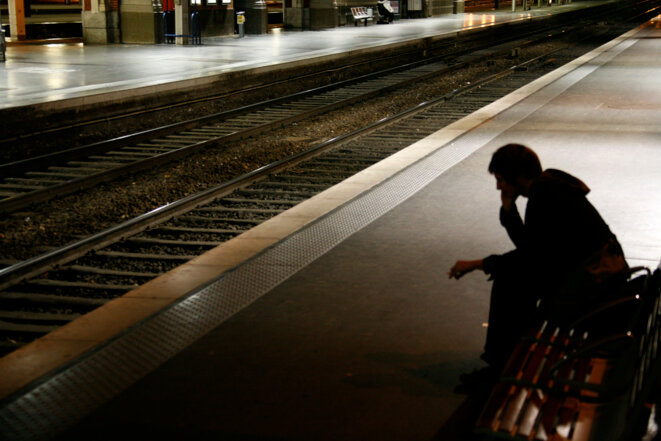 © Reuters
The internal police force run by state-owned railway company SNCF is supposed to protect both passengers and other rail staff from attack or abuse. But officers in one section of the force in the south of the France have been accused of sending a racist text message, playing neo-Nazi songs and mistreating passengers of North African origin. According to documents seen by Mediapart, senior management at SNCF is fully aware of the claims, yet has failed to take any action. Meanwhile one of the officers who was a victim of the taunts has been ostracised by colleagues. Michaël Hajdenberg reports.
Vincent Autin and Bruno Boileau said "oui" in Montpellier just days after President Francois Hollande signed the same-sex marriage bill into law.