Related keywords
Former banker Emmanuel Macron was pelted with missiles when attending a post office issue of a stamp marking 80th anniversary of the Front Populaire.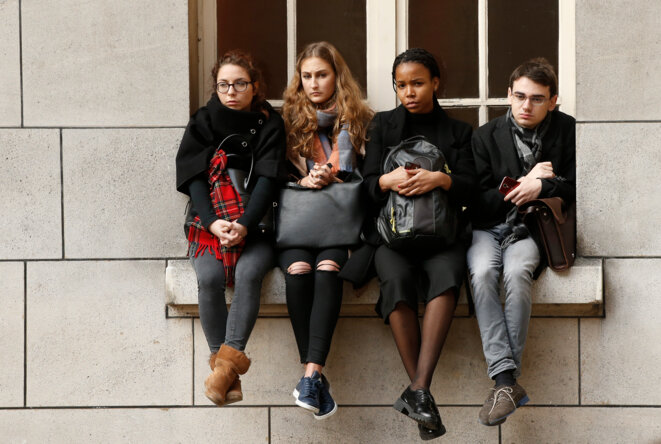 Les étudiants de la Sorbonne (Paris-V) observent une minute de silence, le lundi 16 novembre. © Reuters
The shootings and bombings in Paris on the evening of Friday November 13th targeted people – mainly young people – who had simply gone out to enjoy themselves. Two days after the killings Mediapart talked to pupils and students from the Paris region as they went back to school or university. Many spoke of their fear of being "in the wrong place at the wrong time" and are still struggling to make sense of the carnage. But they insist they are determined to carry on living their lives to the full. Mathilde Goanec, Dan Israel, Amélie Poinssot and Ellen Salvi report.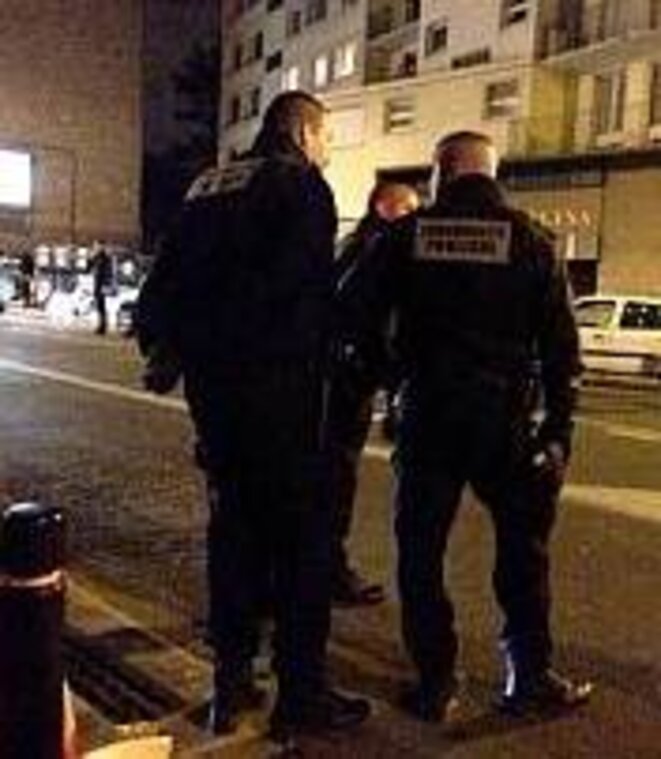 © Thibault Leguillon
Their role is in theory simply to hand out parking tickets. But in one French town traffic wardens have taken on a controversial role as members of a mobile security unit who evict squatters, police demonstrations and search members of the public, while some have been seen carrying tear gas sprays. Now, after a string of violent incidents involving the supposed parking enforcement officials, the ministry of the interior has been urged to disband what some claim has become little more than the local mayor's private political police force. Louise Fessard reports.