Related keywords
Latest reform proposals from President Macron's government include electing 15% of lawmakers via a proportional representation system.
Most of the MPs representing French President Emmanuel Macron's new centrist party LREM are political novices, and a number are complaining of their comparatively reduced salaries and long working hours, prompting the party's parliamentary group leader to tell them to keep their "useless babble" and "qualms" to themselves. 
When the MPs who make up President Emmanuel Macron's ruling majority got their first taste of Parliamentary life this summer it was widely agreed that the representatives, many of them novices in politics, had not performed brilliantly. Now, just days before the next Parliamentary session opens, the La République en Marche (LREM) MPs have gone on a two-day "seminar" in a bid to give them an insight into how they should work both in the National Assembly and their constituencies. But as Christophe Gueugneau and Ellen Salvi report, the event was not an unqualified success, partly due to the lack of a common ideology to bind them together.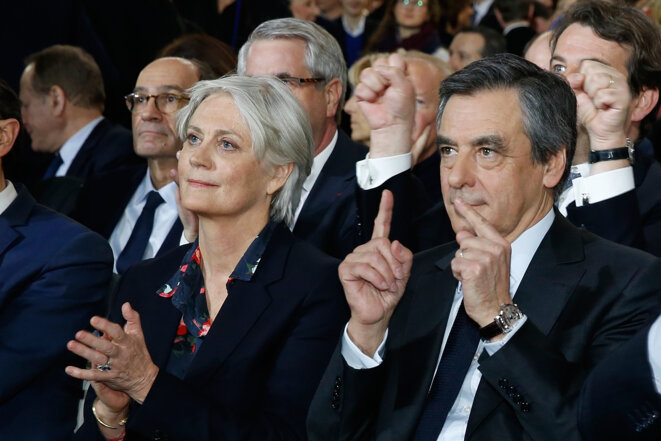 Penelope and François Fillon: the 'fake jobs' affair highighted the fact that many MPs employed family members. © Reuters
The much-trumpeted law to improve morality in public life and restore public confidence in the nation's elected representatives has passed its key hurdle in the French Parliament. The two key measures voted for by Members of the National Assembly were the ban on MPs employing members of their own family, and an obligation to produce receipts for expenses. After 50 hours of sometimes lively debate and 800 amendments, MPs voted overwhelmingly in favour – even if some on the Right called it an act of "masochism". Mathilde Mathieu reports.
The new Members of Parliament have taken up their seats in the National Assembly following the Parliamentary elections and they consist of new faces, new groups and a new social demographic. Many of them are from a non-political, civic society background, with their own habits, customs and beliefs and bringing with them, too, a desire to circumvent the old political obstacles and delays of the past. But, says Hubert Huertas, this new group may themselves soon end up personifying those very same old political ways.

The non-binding vote supports ending the EU sanctions slapped on Russia after it annexed Crimea and after tension escalated over Ukraine.
At the end of four days of debates, French MPs on Wednesday voted in favour of the socialist government's package of proposed amendments to the country's constitution, which include stripping French nationality from convicted terrorists and giving temporary state of emergency powers a permanent legal basis. The measures are highly controversial and have opened deep divisions both on the Left and Right, yet when the crucial voting of the reforms began on Monday, just 136 MPs out of a total 577 were present. Mediapart political affairs commentator Hubert Huertas argues here that the decried absenteeism reveals above all an inherent weakness of the French parliamentary system.
French president makes unusual intervention urging Britain's House of Commons to back PM's request for Britain to join military coalition.
Modelling agencies protest as anyone employing models who are considered too thin face fines of up to €75,000 and six months in prison.
Manuel Valls said it was an 'ethical' mistake for three French MPs to meet Syrian leader whom the prime minister described as a 'butcher'.
Draft law moves a step closer to euthanasia by giving right to 'deep and ongoing sedation' until death for terminally-ill patients who request it.
An official French watchdog that monitors the financial probity of holders of public office has alerted the Paris public prosecutor's office to its "serious doubt" that a French Senator and two members of the National Assembly, the lower house, deliberately under-declared their assets to parliament "notably due to the omission" of their secret bank accounts in Switzerland. The cases of Senator Bruno Sido and MPs Lucien Degauchy and Bernard Brochand, all from the conservative opposition UMP party, emerge just one year after the socialist government's budget minister Jérôme Cahuzac was forced to resign following Mediapart's revelations of his secret account with Swiss bank UBS, and months after a junior minister was found to have avoided paying income tax for several years. Mathilde Mathieu reports.
MPs in National Assembly will take part in 'symbolic' vote on Palestine but French government itself will not 'act alone' and recognise state.
French MPs have recently been obliged to make public not just their financial interests but also who they hire to work for them. According to these official declarations and Mediapart's own research at least a fifth of all elected members of the National Assembly have employed a family member in 2014. Of these, 52 were spouses, 32 were daughters and 28 were sons. Mathilde Mathieu reports on the domestic world of French parliamentarians.