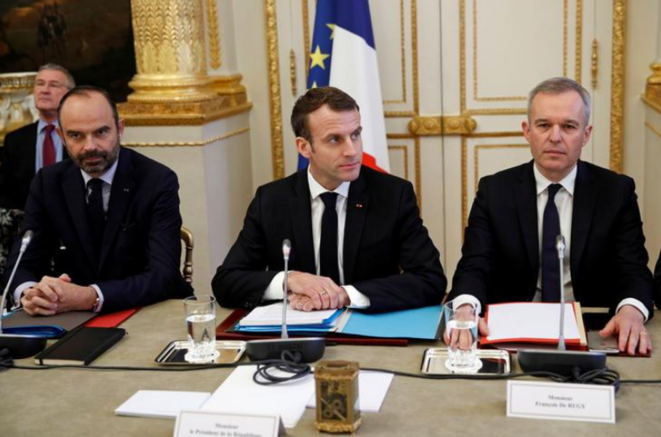 François de Rugy, right, with President Emmanuel Macron and Prime Minister Édoaurd Philippe, December 10th 2018. © Reuters
When the affair over environment minister François de Rugy's use of public money first broke, President Emmanuel Macron was determined to hold firm and keep his minister in government. He did not want to "give an inch" to Mediapart he was reported as saying, and initially insisted that unless and until a criminal investigation was opened his minister should stay. But in the end, because of the impact the story was having among the public, and despite the fact that there was little real prospect of legal proceedings being started, President Macron bowed to political reality – and de Rugy left the government. Ellen Salvi reports.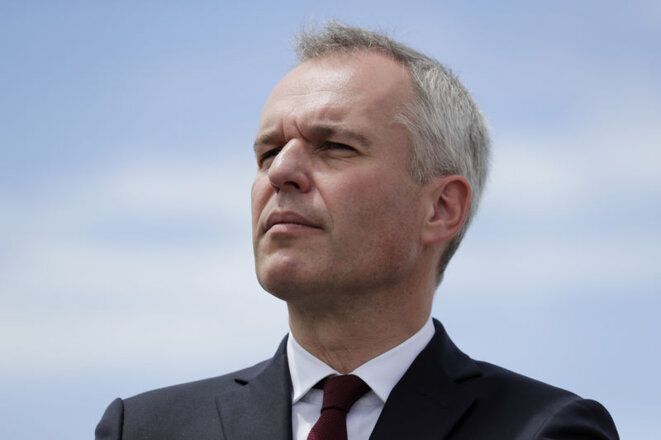 Environment minister François de Rugy has resigned from the government. © Reuters
François de Rugy, the environment minister and number two in President Emmanuel Macron's government behind prime minister Édouard Philippe, resigned on Tuesday 16 July following a string of revelations by Mediapart about his lifestyle as a minister, including grand dinners paid for out of the public purse. De Rugy quit just as Mediapart was about to make fresh revelations about his use of expenses as an MP. Michaël Hajdenberg, Antton Rouget and Fabrice Arfi report.