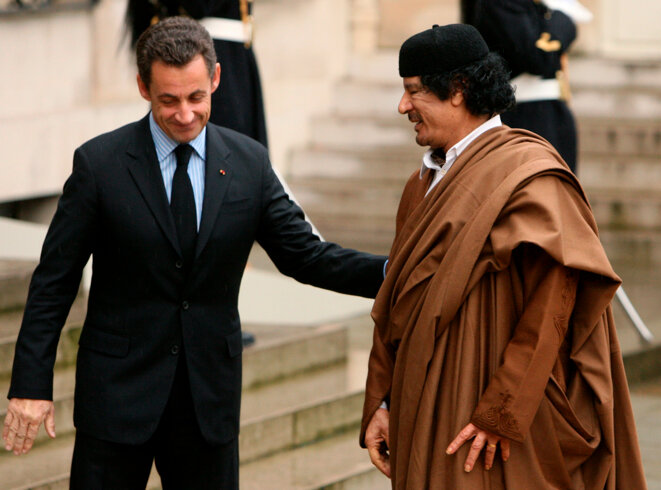 Dans la cour de l'Elysée en décembre 2007. © Reuters
Mediapart can disclose the content of more phone taps concerning former president Nicolas Sarkozy that show how he and his entourage have sought to glean information on the state of judicial probes from senior state officials. One conversation reveals that the ex-head of state was worried about the "loyalty" of the new head of France's domestic intelligence service, from whom he was trying to extract key details. Judges investigating the Libyan funding of Sarkozy's 2007 presidential campaign also believe they may have uncovered the identity of one of the former president's "moles" in the intelligence services. As Fabrice Arfi reports, the revelations provide further evidence about how far Nicolas Sarkozy and his aides seem willing to go in order to find out how judicial investigations are progressing.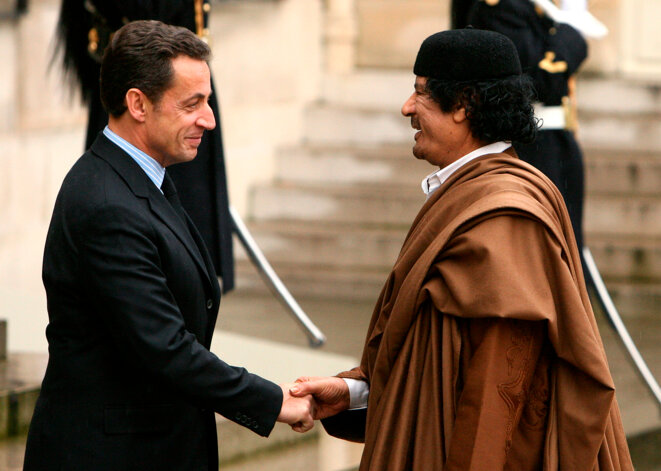 MM. Sarkozy et Kadhafi, en 2007, à l'Elysée. © Reuters
François Gouyette, who is now ambassador to Tunisia but was France's man in Libya from 2008 to 2011, has revealed to judges that two different well-placed Libyans told him that there had "indeed" been funding by Muammar Gaddafi's regime of Nicolas Sarkozy's successful bid to become French president in 2007. The fluent Arabic speaker also told the investigating magistrates that the Libyan document published by Mediapart in April 2012 revealing the illicit funding looks genuine. His intervention follows a whole string of senior figures from Libya, both friends and foes of the late Gaddafi, who have confirmed that the financing of the Sarkozy election campaign took place. Fabrice Arfi and Karl Laske report.
A judicial investigation has been opened into evidence obtained via police phone taps that Nicolas Sarkozy and his lawyer Thierry Herzog received highly confidential information from a senior French magistrate about two legal cases involving the former French president. In exchange for the illicitly-gained information, Sarkozy was allegedly asked to use his influence to obtain the appointment of the the magistrate, Gilbert Azibert, to a lucrative retirement post on Monaco's state council. Michel Deléan reports on the latest developments in an affair that has rocked France's political and judicial establishment and which may announce the end of Sarkozy's planned return to politics.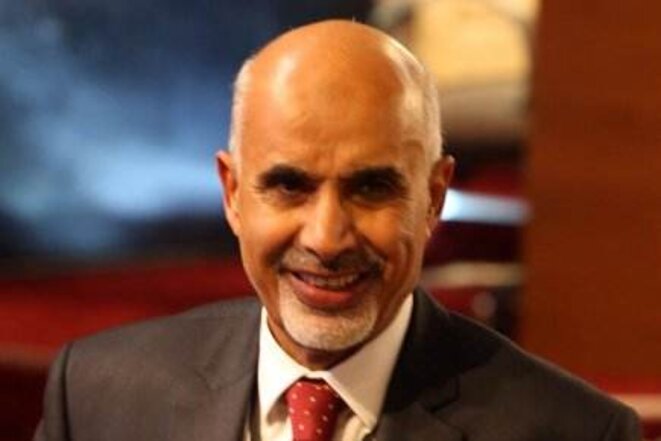 Mohamed el-Megaryef © Reuters
A prominent Libyan dissident who became his country's first head of state after the fall of Muammar Gaddafi in 2011 has confirmed that the dictator's regime paid millions of euros to support Nicolas Sarkozy's successful bid for the French presidency in 2007. Mohamed Al Magariaf, who spent many years in exile because of his opposition to the regime, is the first leading figure in post-Gaddafi Libya to acknowledge that his country illegally financed the Sarkozy campaign. Al Magariaf, who spent much of his exile in the United States, also says that payments continued until 2009. His revelations were made in sections of his recent book that were removed by his publisher just before publication. Fabrice Arfi and Karl Laske reveal their explosive content.
A Tunisian journalist who became a prominent figure in Muammar Gaddafi's regime has revealed that he was present during the negotiations over Libyan funding of Nicolas Sarkozy's 2007 presidential campaign. Tahaer Dahec says that the sum agreed was 57 million euros, part of which went to a middle man. The revelation comes after a French TV station broadcast an interview with the late Libyan dictator in which Gaddafi himself spoke about how he funded the campaign. As Karl Laske reports, it is yet more powerful evidence of the illegal financing by a foreign power of the former French president's election bid.
In audio recording Libyan leader Muammar Gaddafi says he helped bankroll former French president's 2007 presidential bid.
Abdallah Senoussi, le 21 août 2011 à Tripoli. © Reuters
Colonel Gaddafi's former intelligence chief is said to be ready to cooperate fully with French judges who are probing claims that the Libyan regime illegally funded Nicolas Sarkozy's successful presidential election campaign in 2007. Abdullah Senussi's daughter told Mediapart: 'My father can help the judges find the proof.' Anoud Senussi has been in Paris to ask officials at the Elysée Palace to intercede on behalf of her father, who faces the death sentence in Libya where he is currently held on war crime charges. Fabrice Arfi reports.
Probe into ex-president's role in Bettencourt affair is over but other cases threaten damage to his reputation as he mulls over poltical comeback.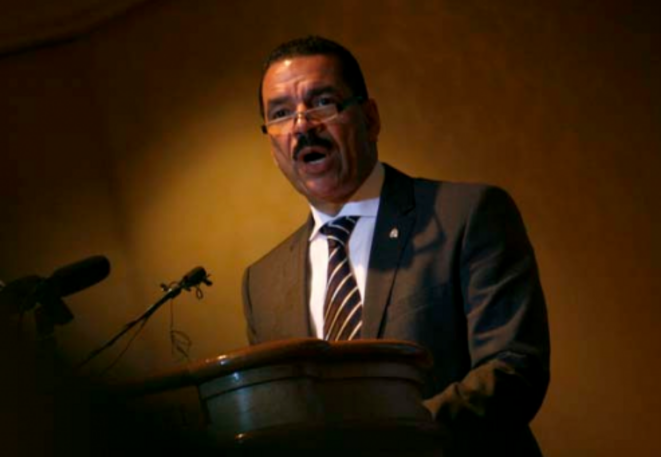 © Reuters
Interpol has provided exceptional assistance, including confidential information, to a French lawyer hired since 2011 by its secretary general for his divorce proceedings, in order to help him win a lucrative contract with Libya as part of an Interpol-sponsored project to recover assets looted by the late dictator Muammar Gaddafi. Mediapart has gained access to correspondence demonstrating how Interpol's Director of Legal Affairs used key contacts of the international police cooperation organisation to ensure that the authorities in Tripoli agree to hire the lawyer's services. Mathilde Mathieu reports.
A worldwide treasure hunt is on to track down the massive, hidden fortune of late Libyan dictator Colonel Muammar Gaddafi and his clan, bringing together a disparate group of mercenaries, from weathered former US intelligence operatives to be-suited business lawyers. All are gambling on big commission returns for the financial hides they return to the new authorities in Tripoli. "When you have 100 million euros to recover, there's already some nervousness," commented a director of Interpol. "When you have 1 billion, people are ready to kill. Here, we're dealing with dozens of billions." Mathilde Mathieu reports.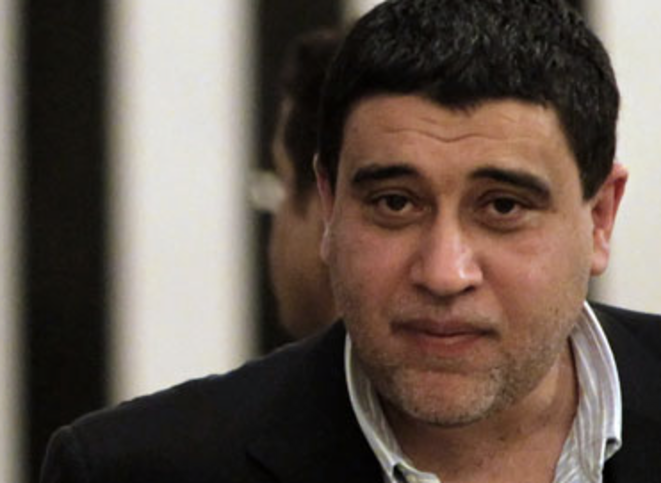 Mohamed Ismail
Mohammed Ismail (pictured), a former aide to Saïf al-Islam, the son of the late Libyan dictator Muammar Gaddafi, has confirmed claims that Gaddafi funded the 2007 election campaign of former French president Nicolas Sarkozy, Mediapart can reveal. "Part of the funds went through North Africa Commercial Bank in Beirut, and from there to a bank account in Germany affiliated with Ziad," Ismail told Mediapart, referring to Ziad Takieddine, a Paris-based businessman and arms dealer who worked as a key advisor to Sarkozy's aides in their dealings with the former Libyan regime. "Other parts were funnelled through bank accounts in Panama and Switzerland," he added. Fabrice Arfi and Karl Laske report.
Gaddafi funding of Sarkozy election campaign : a first-hand witness confirms © Mediapart
A senior aide to the late Libyan dictator Muammar Gaddafi has revealed that Gaddafi personally told him that his regime illegally funded Nicolas Sarkozy's 2007 election campaign to the tune of 20 million dollars. Moftah Missouri, who was Colonel Gaddafi's personal interpreter, who was given the rank of ambassador and who also served as a minister in the regime, made the disclosure in an interview with French state television channel France 2, to be broadcast Thursday evening. During the interview, also confirms the veracity of a document published by Mediapart in April 2012 in which Gaddafi's funding of Sarkozy's campaign is detailed. Fabrice Arfi and Karl Laske report.
Claims that French spies were able to set a trap for the Libyan dictator after obtaining Gaddafi's satellite telephone number from Syrian government.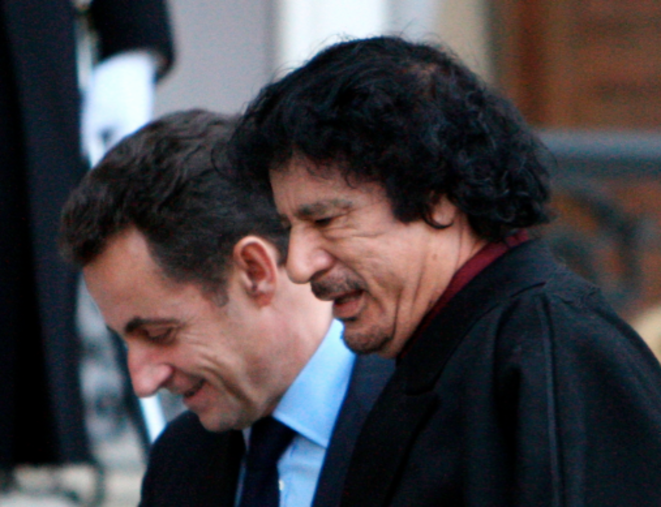 © Reuters
A transcription of a conversation between the late Libyan dictator Muammar Gaddafi and Nicolas Sarkozy, the first held by the two men following Sarkozy's election as president in May 2007, reveals that, contrary to recent denials by the outgoing French head of state, Tripoli was offered French cooperation to develop a nuclear power programme, along with sales of weapons and security systems. The document, exclusively revealed here by Mediapart, also contains an exchange between the two leaders to decide with which Libyan official Sarkozy could discuss what he described as "delicate questions". Gaddafi confirmed Sarkozy's suggestion that this should be Bashir Saleh, head of the Libyan African Portfolio sovereign wealth investment fund who is named in a separate document published by Mediapart as the paymaster for the secret Libyan funding of Sarkozy's 2007 election campaign. Fabrice Arfi and Karl Laske report.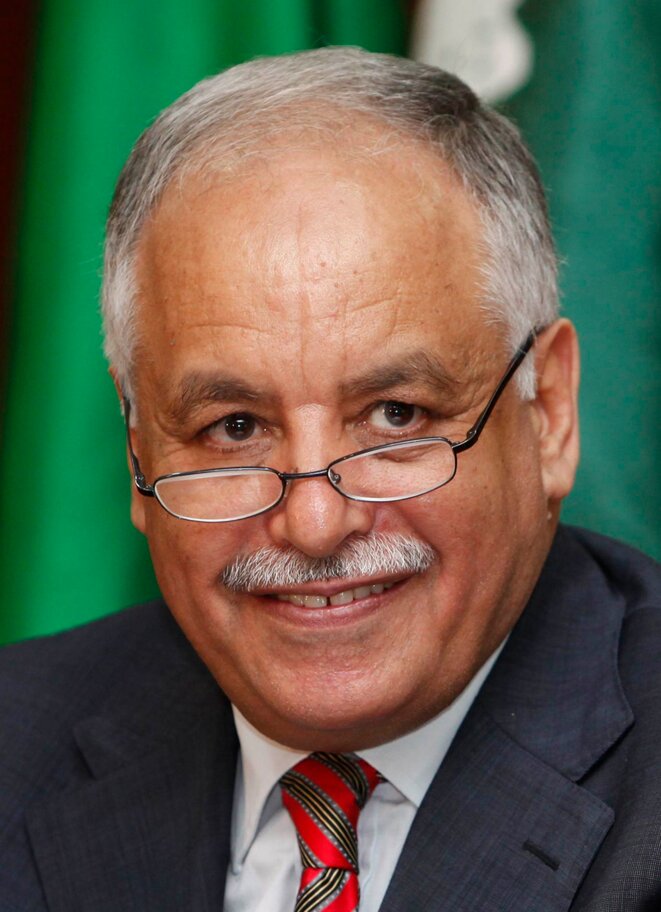 M. Baghdadi © Reuters
Former Libyan Prime Minister al-Baghdadi al-Mahmoudi has confirmed that the regime of Colonel Muammar Gaddafi secretly provided 50 million euros for Nicolas Sarkozy's 2007 election campaign. "We took part in Mr Sarkozy's success and in the financing of his 2007 presidential campaign," Mahmoudi said in an interview with Mediapart, conducted through his lawyer. "The figure of 50 million euros is correct." Mahmoudi's confirmation follows the publication by Mediapart of a December 2006 document, signed by the then head of Libya's foreign intelligence agency, Moussa Koussa, detailing how the Gaddafi regime agreed to "support the electoral campaign" of Sarkozy for the "sum of fifty million euros", while the secret payments were to pass via the Libyan African Portfolio, a sovereign wealth investment fund. Fabrice Arfi and Karl Laske report.