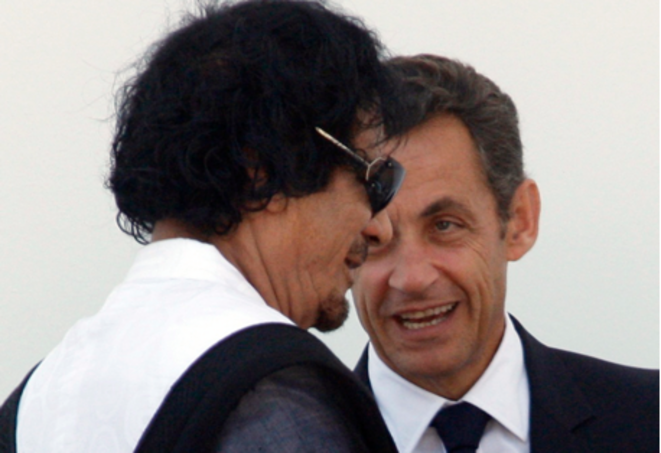 © (Reuters)
According to information contained in a confidential report prepared by a recognised French expert on terrorism and terrorist financing, President Nicolas Sarkozy's 2007 election campaign received up to 50 million euros in secret funds from the regime of the late Libyan dictator Colonel Muammar Gaddafi. The document, to which Mediapart has gained exclusive access and details of which are published here, suggests the money transited by a covert financial network, via Panama and a Swiss bank account, allegedly organized by Paris-based arms dealer Ziad Takieddine.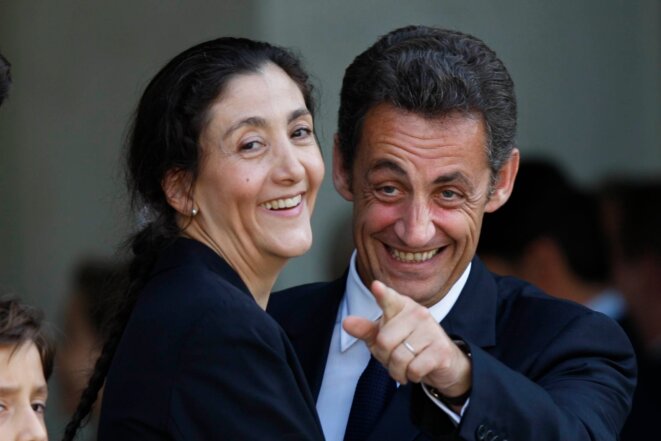 © Reuters
Franco-Lebanese arms dealer Ziad Takieddine is a key figure in what has become known as the 'Karachi affair', involving alleged secret political funding from commissions paid in French weapons sales abroad. A judge leading an independent probe into the suspected scam last month placed Takieddine and two of President Nicolas Sarkozy's close friends and aides under formal investigation in the case. In a series of investigations that began this summer, Mediapart has revealed Takieddine's unusual role as intermediary and advisor in a number of French weapons sales, and his close relationship with several of President Sarkozy's inner circle of friends and advisors. Documents obtained by Mediapart now disclose how the arms dealer was involved in arranging for the French presidency the services of Colonel Muammar Gaddafi to free former hostage Ingrid Betancourt (photo) from her FARC captors in Colombia. Fabrice Arfi and Karl Laske report.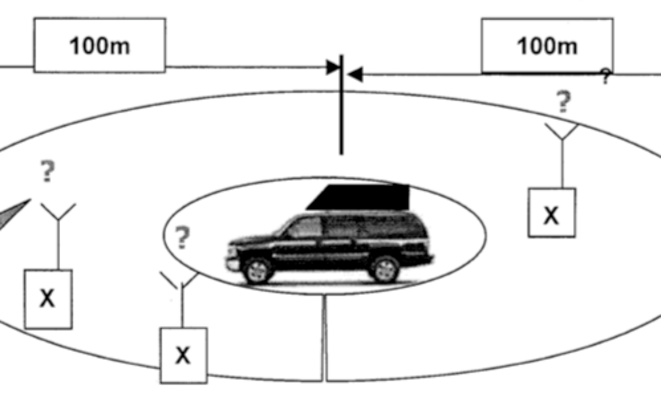 Amid continuing speculation over the whereabouts of deposed Libyan leader Muammar Gaddafi, Mediapart has obtained exclusive details of a highly sophisticated 'stealth' four-wheel drive armoured vehicle sold by France to Libya in 2008 for the dictator's safe transport. The modified Mercedes can "instantaneously detect over 2,000 threats" according to French company Bull which developed the vehicle's security system (illustration) as part of a controversial weapons and security contract negotiated with Tripoli by President Nicolas Sarkozy's staff. The deal included equipment presented as "an inviolable solution to the Anglo-American espionage system". Fabrice Arfi and Karl Laske report on a deal that may still be ensuring mobile refuge for on-the-run Gaddafi.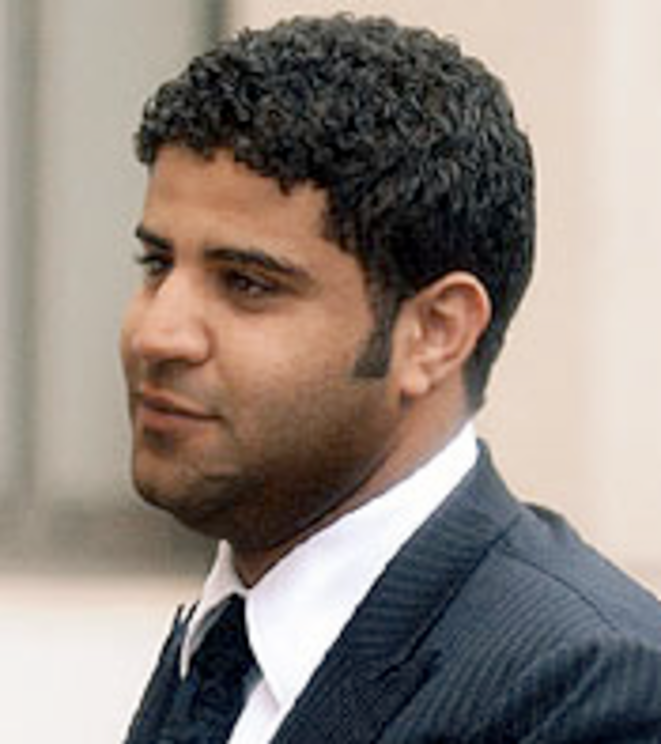 France-based businessman and arms dealer Ziad Takieddine is a key witness in an ongoing French judicial probe into suspected illegal party financing through commissions paid in a major French weapons sale to Pakistan. In a series of investigations that began in July, Mediapart has revealed the very close and longstanding links between Takieddine and the inner circle of advisors and aides surrounding Nicolas Sarkozy - before and after he became French president - and for whose office he served as a secret diplomatic and commercial emissary. Here, Fabrice Arfi and Karl Laske reveal how Takieddine, while negotiating a rapprochement between France and Libya, served as a protector for Colonel Mumamar Gaddafi's nephew Mohammed al-Senussi (photo) after he was charged in London with causing 'grievous bodily harm' to two escort girls.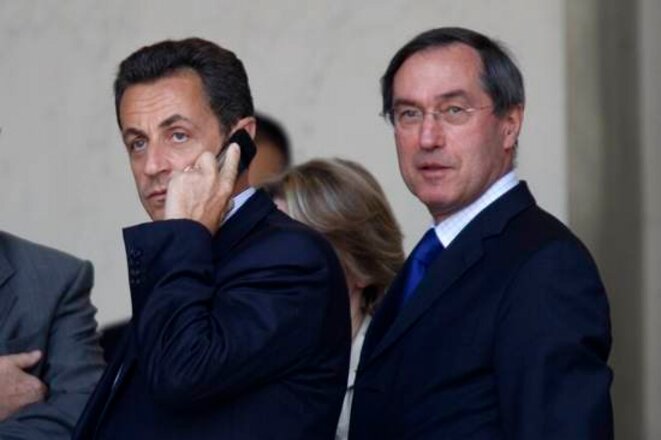 MM. Sarkozy et Guéant © Reuters
Mediapart has obtained confidential documents that reveal how international arms dealer Ziad Takieddine was mandated by Nicolas Sarkozy's staff, before and after he became president, to negotiate on their behalf major weapons and security contracts with the Libyan regime of Colonel Muammar Gaddafi.
Takieddine was notably an intermediary for the sale of a French encrypted signals system to protect the Libyan regime from surveillance by the US-led Western communications interception network known as 'Echelon'.
Mediapart can also reveal that President Sarkozy's former chief-of-staff, the current French interior minister Claude Guéant misled, while under oath, a French parliamentary commission investigating the circumstances of French involvement in the freeing of five Bulgarian nurses and a Palestinian medic jailed in Libya, in 2007.