Keyword: municipal elections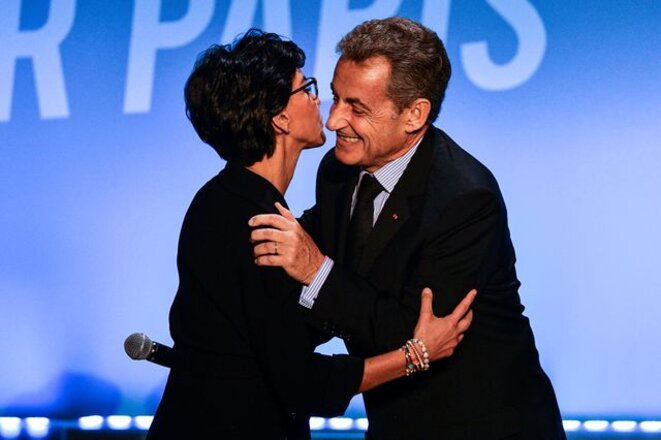 Rachida Dati and Nicolas Sarkozy, March 9th. © AFP
France holds nationwide local elections beginning next weekend, in the most significant test of the country's political parties since Emmanuel Macron's election as president in 2017 and the thumping victory of his LREM party in ensuing parliamentary elections. In the two-round polling, the prize catch will be Paris, where the conservative Les Républicains hope to wrestle power from socialist mayor Anne Hidalgo. Their candidate, Rachida Dati, held her last campaign meeting this week when her political mentor, Nicolas Sarkozy, made a rare public appearance. Despite being under investigation in several serious corruption probes, the former French president, surrounded by his old guard, received a rock-star reception from an enraptured audience. Lucie Delaporte witnessed the extraordinary scenes.
French health minister Agnès Buzyn, who has been leading the national response to the coronavirus epidemic, stepped down on Sunday to become President Macron's LREM party candidate for mayor of Paris after former government spokesman Benjamin Griveaux, originally appointed for the bid, quit on Friday over revelations of a sex video he purportedly features in. 
Petr Pavlensky, a dissident Russian activist granted asylum in France in 2017, and an unnamed woman were being questioned in police custody this weekend as part of an investigation into a complaint for violation of personal privacy after explicit sexual images and texts were posted on the internet forcing President Emmanuel Macron's LREM party candidate in Paris mayoral elections to stand down on Friday.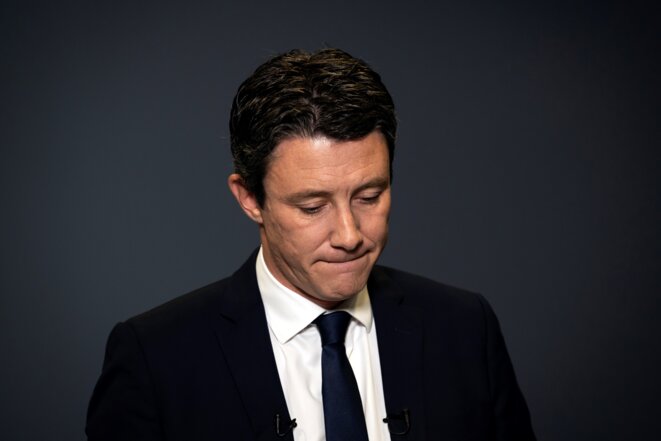 Benjamin Griveaux announcing he was stepping down from the Paris mayoral elections, February 14th. © Lionel Bonaventure / AFP
Benjamin Griveaux, 42, the candidate for mayor of Paris chosen by President Emmanuel Macron's LREM party, stood down from the race on Friday after the online publication by a controversial Russian artist living in asylum in France of sexually explicit videos featuring the former government spokesman. Griveaux's withdrawal is a major blow for the French president's ruling party, already struggling in opinion surveys ahead of nationwide municipal elections in March.
Benjamin Griveaux, 42, a former spokesman for the French government and a close ally of President Emmanuel Macron, who was running to become mayor of Paris in elections in March, announced on Friday that he had ended his bid after a lewd video of him, apparently addressed to a young woman, appeared on the internet.
President Hollande met at length Monday with his prime minister ahead of what is expected to be a major shake-up of government posts.
French voters turned out for the decisive round of municipal elections on Sunday, with the ruling socialists braced for further losses.
The two-horse election race between Right and Left for Paris City Hall is led by two women, with socialist Anne Hidalgo tipped to win.
The Front National party has an outside chance of gaining control of the city hall in this weekend's final round of municpal elections.
© Reuters
The dust has settled after the first round of voting in nationwide municipal elections in France, and a new political landscape has emerged even before the final round of voting next Sunday. Amid an abstention rate of more than 36%, the ruling Socialist Party has suffered a heavy defeat, likely to become a debacle in the second round. But it is the far-right Front National party which can claim victory, and not the mainstream conservative opposition. Hubert Huertas analyses the first-round results which see the far-right now become a part of the fabric of local politics in France. 
In the middle of a socialist heartland of north-east France, a Green party mayor is leading an audacious and lonely project to revitalise his former coal-mining town, where unemployment runs above the national average, with the creation of ecology-focussed companies and research centres, and the ecodesign renovation of its private and public buildings. But this isolated development programme, and its promise of future job creations, is a slow and far from complete process which faces a stern test in municipal elections to be held later this month, when the far-right Front National party is forecast to make significant gains. Jade Lindgaard reports from Loos-en-Gohelle.