A Paris university student union leader involved in current protests against a reform of university entrance criteria has dismissed as 'pathetic' and 'quite comical' criticism by government ministers who accuse her of 'provocation' and promoting 'political Islam' by wearing a headscarf during media appearances. 
The Ifop study found 29 percent of those polled said sharia legal and moral code was more important than secular France's laws, while 60 percent wanted to see headscarf ban on girl students lifted. 
The woman, 34, told French media she was fined by police for dressing in hijab, leggings and tunic and suffered verbal abuse from some beachgoers.
President's comments came after one of the largest prayer halls in French island's capital Ajaccio suffered major damage in a fire.
Though mosques throughout France are inviting non-Muslim neighbours in, it is unclear how many mosques in Paris are participating.
Shop in Bordeaux has put up a sign stating male and female-only days for customers but owner says it is not 'compulsory'.
Headteacher reportedly felt long skirt 'conspicuously' showed religious affiliation, which is banned in French schools under strict secular laws.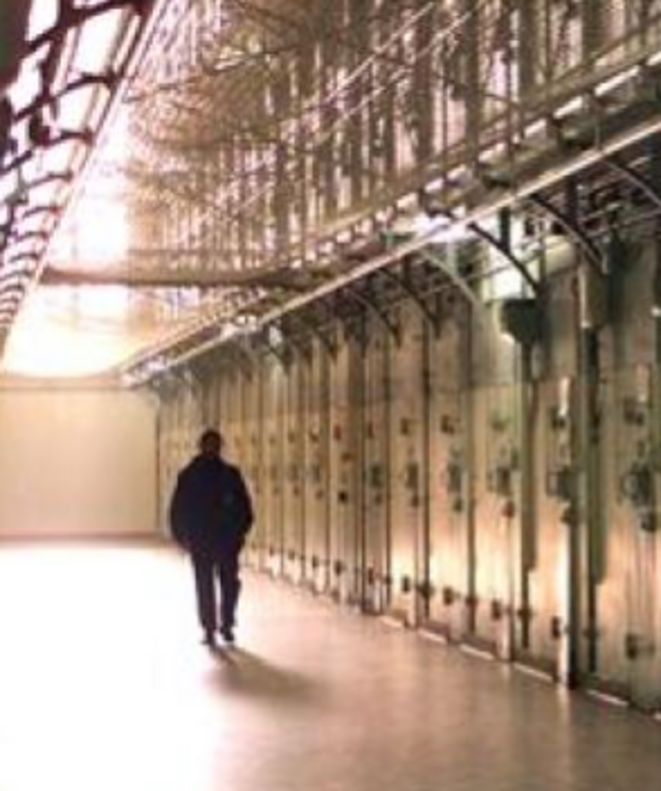 © Reuters
In the aftermath of the Paris terrorist attacks earlier this month, perpetrated in the name of Islam by three gunmen born and raised in France, there has been wide discussion in France about how hard-line Islamists succeed in enrolling a section of the country's disenfranchised youths into their midst. Beyond the influence of extremist networks that operate in public places, notably a number of mosques, the role that prison plays in the recruitment of potential jihadists has been highlighted, notably by French Prime Minister Manuel Valls. Shortly after the attacks, he suggested that jailed radical Islamists may be grouped together in special quarters in prisons to limit their current opportunities of converting fellow prisoners to their cause. Mediapart's Joseph Confavreux and Carine Fouteau sought out the opinion of Jean-Marie Delarue, who until July 2014 served for six years as France's general inspector of prisons. In this interview he argues why he believes the proposition is misguided and potentially dangerous.
Protests continued on Saturday across many Muslim countries over Charlie Hebdo magazine's coverpage cartoon of the Prophet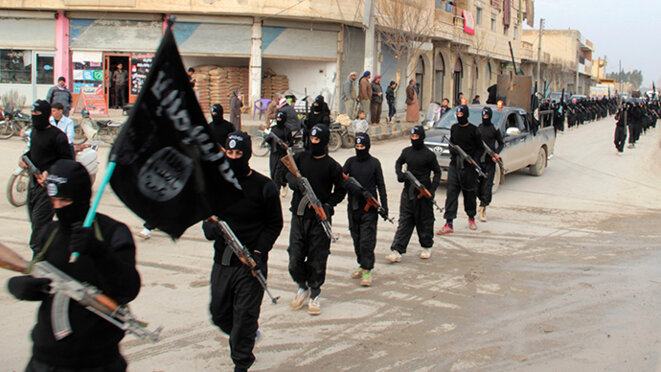 © Reuters
The shooting attacks in Paris last week claimed the lives of a total of 17 victims and ended with the deaths of the three gunmen. The outrages, perpetrated by Islamic extremists and which began with the massacre at the offices of Charlie Hebdo magazine before the separate murders of two police officers and the executions of four hostages in a Jewish supermarket, have opened a vast societal debate in France. There have been comparisons made with the 9/11 attacks in the United States, questions raised about the true significance of the national unity displayed during last Sunday's huge marches in defiance of terrorism, about the real extent of integration, and stigmatization, of the French Muslim population, and why the jihad increasingly lures some young French citizens. In this interview with Joseph Confavreux, Olivier Roy, a recognised expert in France and abroad on questions of Islam and religious fundamentalism, discusses these and related issues, and highlights the taboos that cloud an effective analysis of the events.
Leading French novelist Michel Houellebecq has been accused of inciting Islamophobia with his latest book 'Submission'.
Up to 150 young French women and girls have joined groups such as Islamic State, often driven by discrimination back home.
The unnamed man, employed by a sub-contractor working for nuclear plant operator EDF, is alleged to have links with a jihadist terrorist group.
A ban on Muslim headscarves for volunteer school monitors is maintained, despite a warning by the Council of State that it oversteps the law.