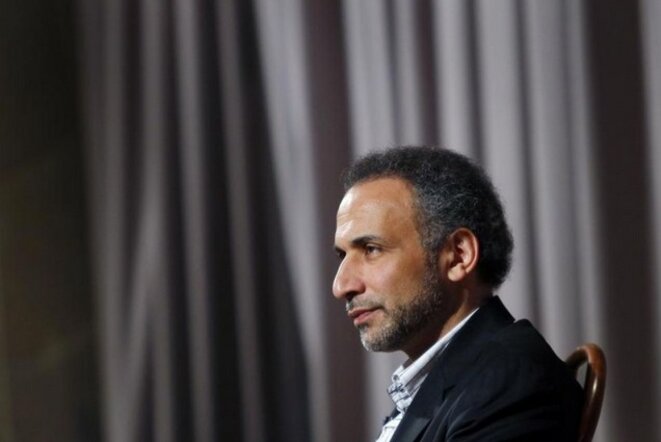 Seeking French nationality: Tariq Ramadan © Reuters
Every few years France gets swept up in a controversy over Tariq Ramadan. And since 1995 much of the French establishment has vilified and shunned this Muslim preacher, writer and academic, whom they suspect of advocating radical Islamism and sectarian views. Now the Swiss-born intellectual with Egyptian roots is seeking French nationality in a move that is likely to provoke yet another row. Mathieu Magnaudeix profiles a controversial figure who is almost impossible to classify.
Football authorities on the Riviera have introduced a 'secularism charter' that bans clubs on Côte d'Azur from bringing religion into the game.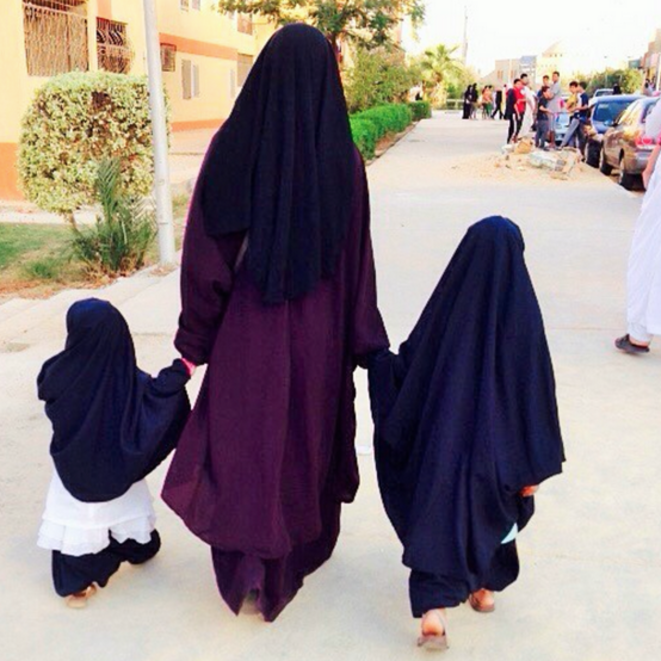 One of the French Muslim families who have moved to Cairo. © Adama Sissoko
They are French, Muslim and living in Egypt. Several hundred Salafists from France have chosen to live in this "Islamic land" because they no longer wish to stay in their country of origin, a "land of disbelievers" or heathens where they feel it has become impossible to practice their religion as they wish. They are not jihadists and have come to Egypt in search of their Islamic identity. Yet for many this is proving harder than they thought. Adama Sissoko reports.
Since last Friday, following an attack on firefighters and police by a group of youths on a housing estate in Ajaccio, the capital of the French Mediterranean island of Corsica, vigilante mobs chanting anti-Arab and anti-Muslim slogans have reigned terror on the neighbourhood, seeking out the perpetrators and ransacking a Muslim prayer room where they attempted to burn copies of the Koran. Despite an official ban on public demonstrations until January 4th in an effort to reduce the tensions, several hundred marchers on Sunday again tried to occupy the estate which is home to a large North African population. Rachida El Azzouzi and Ellen Salvi report on the events this weekend and why, as the mayor of Ajaccio admits, they came as no surprise.
Ursula Gauthier said in TV interview she was accused of supporting terrorism after article critical of official policy in western region of Xinjiang.
Some Muslims in France are taking government to court over what they call illegal acts in the name of preventing another jihadist attack.
Head of far-right National Front party was on trial for comparing Muslims praying in the street to German occupation of France.
Bassem Braiki tells fellow French Muslims 'the solution will come from us' in an emotional video that has gone viral in France.
Head of far-right Front National accused of inciting racial hatred for comparing Muslims praying in the street to the Nazi occupation.
The president of the Front National faces charges of inciting racial hatred after comparing Muslim street prayers to the Nazi Occupation.
The Pew Research Center survey result is in stark contrast to the recorded doubling of acts against Muslims in the aftermath of the Paris attacks.
Death of delivery man after 'drunk' police officers drove car into his van throws focus on workers who make everyday life possible in Paris.
UMP mayor Robert Chardon tweeted Muslim religion 'must be banned in France' and those pacticing it 'immediately escorted to the border'.
One young French Muslim told the presenter that being rejected by your country of birth was 'like being rejected by your mother'.
Growing number of French Muslims are heading to United Arab Emirates and elsewhere in Middle East to escape 'discrimination and stigmatisation'.