The city's prosecutor Pierre Sennes said that the fire had started in three separate spots. 
Law enforcement faces greater scrutiny and widespread distrust following death of 24-year-old concert-goer Steve Maia Caniço in Nantes.
There were violent clashes between demonstrators and police in Nantes, north-west France, on Saturday during a protest at the drowning of 24-year-old Steve Maia Caniço after a violent police charge against a techno party in the town in June, while other protests over his death were also held in Paris, Montpelier, Perpignan and Toulouse by supporters of the 'yellow vest' movement.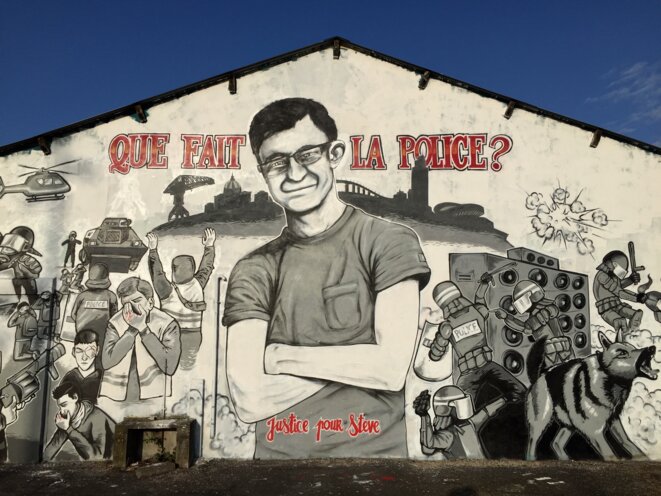 A mural depicting Steve Maia Caniço and the incidents of the night of June 21st, painted on the riverside quai in Nantes where he disppeared. © Elisa Perrigueur
The body of Steve Maia Caniço, 24, was finally found earlier this week in the River Loire in the town of Nantes, north-west France, close to where he apparently fell from a quayside amid a violent police charge on an overnight rave party on June 21st. The party was one of thousands held during the national Fête de la Musique street events, but turned sour after a confrontation with police who used stun and teargas grenades, Tasers and LBD rubber pellet guns to disperse the crowd. His confirmed death has further fuelled growing controversy over violent police tactics, which the government has defended, while an internal police report that found no link between Caniço's fatal fall and the police assault has caused outrage among those present that night. "The authorities have transformed anger into hate," said one of his friends, ahead of a demonstration planned for this weekend. Elisa Perrigueur reports from Nantes.
The body of a man found in the River Loire on Monday in the north-west town of Nantes has been confirmed as being that of Steve Maia Caniço who disappeared after falling into the waters from a quayside techno party after a police charge on revellers during France's national June 21st music festival celebrations, and which prompted a nationwide debate on policing methods.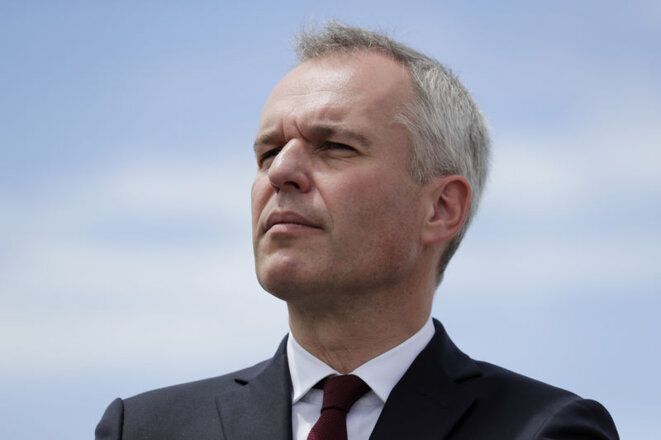 Environment minister François de Rugy has resigned from the government. © Reuters
François de Rugy, the environment minister and number two in President Emmanuel Macron's government behind prime minister Édouard Philippe, resigned on Tuesday 16 July following a string of revelations by Mediapart about his lifestyle as a minister, including grand dinners paid for out of the public purse. De Rugy quit just as Mediapart was about to make fresh revelations about his use of expenses as an MP. Michaël Hajdenberg, Antton Rouget and Fabrice Arfi report.
Officer initially said he had opened fire on the 22-year-old man in self-defence but under questioning said he had fired by accident.
Officer who shot man, 22, while trying to arrest him, sparking riots, initially said it was in self-defence but has now given new version of events.
Cars were burned and a shopping centre partly set alight in Nantes after a 22-year-old man was shot dead by an officer during a police check.
The French government has announced that a five-decade plan to build a major airport hub at Notre-Dames-des-Landes, close to Nantes in north-west France has been abandoned after fierce opposition by environmentalists.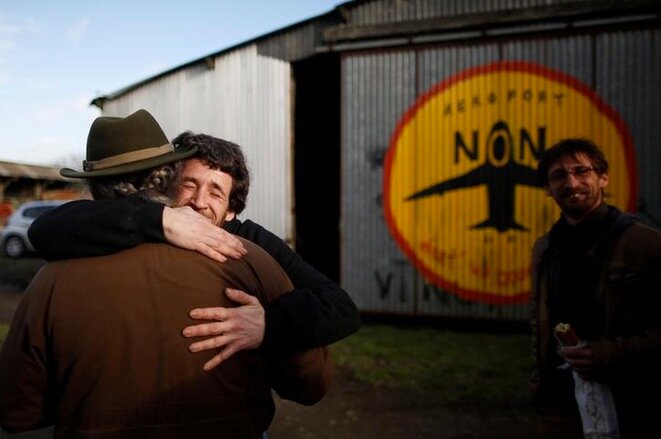 Activists occupying the site of the Notre-Dame-des-Landes airport celebrate on Wednesday after the government's decision to abandon the project. © Reuters
French Prime Minister Édouard Philippe announced on Wednesday that a controversial plan to build a major new airport near Nantes in north-west France, a project first mooted 50 years ago and which was bitterly opposed by environmentalists who prevented construction work from commencing by occupying the rural site, has been definitively abandoned. The decision ends decades of fudging by successive governments, infuriating supporters of the 600-million-euro project at Notre-Dame-des-Landes who argued it would have provided a much needed boost to the region's economy.
A protest in the town of Nantes, north-west France, by more than two thousand people against a planned visit there on Sunday by Front National presidential candidate Marine Le Pen ended in ugly confrontations with police, during which businesses were vandalised and several officers injured.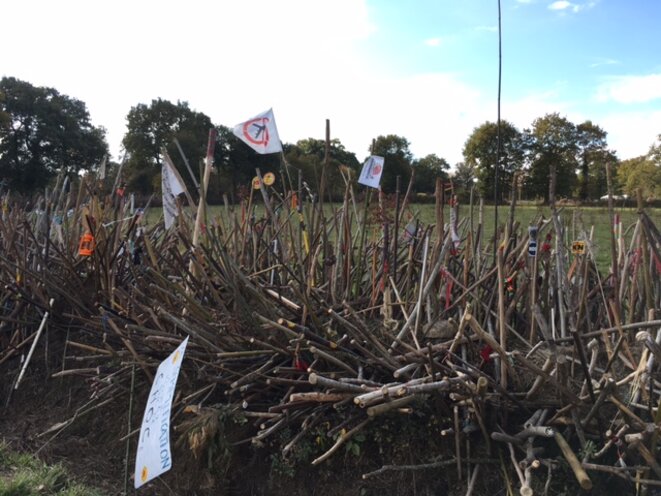 Wall of defence: thousands of opponents' sticks line the boundary of the new airport site. (JL)
Government plans to build a controversial 580-million-euro "Great West" airport in countryside near the town of Nantes in north-west France received a major blow earlier this week when a magistrate ruled that the environmental damage could not be justified by economic opportunity. The shock decision against a project that has been more than fifty years in the making, and which is ardently championed by Prime Minister Manuel Valls while hotly contested by ecologists, is now under review by a panel of judges who will give a final decision early next week. Jade Lindgaard reports from Nantes.
Update Monday November 14th: The magistrate's ruling was overturned by the panel of judges in Nantes on Monday. Airport opponents announced they are now to lodge an appeal before France's highest administrative court, the Council of State.
After Prime Minister Manuel Valls pledged this week to begin evacuation of the site of France's contested "Great West" airport near Nantes in north-west France, militant ecologists, anti-capitalism activists, and local inhabitants occupying the earmarked land are preparing for a showdown with anti-riot police.