Related keywords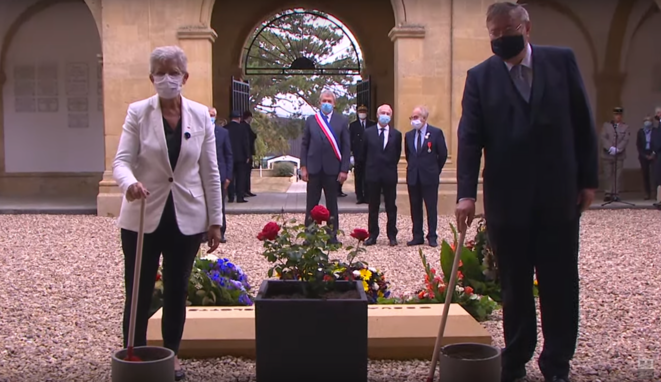 War veterans minister Geneviève Darrieussecq during a commeoration of the Franco-Prussian War at Gravelotte in north-east France, August 16th 2020. © Capture d'écran Youtube
The Franco-Prussian War of 1870-1871 was a dramatic event in both French and German history. In France it led to regime change and, some argue, created a thirst for revenge among some French people in the lead up to World War I. Meanwhile the Prussian-led victory was accompanied by the unification of Germany, which was officially proclaimed on French soil in January 1871. Here Nicolas Chevassus-au-Louis examines first how France has chosen to commemorate the 150th anniversary of this deeply-destructive war, and then interviews a German academic about how the conflict has been largely ignored on the other side of the River Rhine.
When French general Pierre Cambronne, the commander of one of Napoleon's elite Old Guard regiments, was surrounded by British troops at the Battle of Waterloo he is said to have declared: "The Guard dies but does not surrender." These heroic words were held up at the time as epitomising the nobleness of the spirit of "eternal" France. The snag, however, is that not only did General Cambronne in fact surrender, he also denied ever saying those words. However, the quotation was deemed sufficiently important that it later became the subject of an official investigation by the French state. Jean-Christophe Piot, a journalist specialising in historical topics, explains.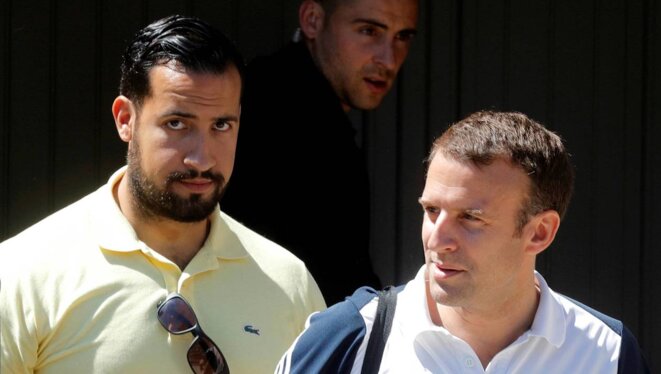 Alexandre Benalla and President Emmanuel Macron. © Reuters
Without Emmanuel Macron there would have been no Alexandre Benalla at the Élysée; for the man who dressed with police insignia and assaulted demonstrators owes everything to the president. But, equally, there would be no Benalla scandal without the support given by the president of the Republic to his trusted aide. Mediapart publishing editor Edwy Plenel says that it is this protection, even lying, that makes this scandal an affair of state.