Keyword: National Assembly
Related keywords
An online petition is demanding the removal from the French lower house, the National Assembly, of a mural painting by French artist Hervé Di Rosa which commemorates the abolition of slavery with caricatural images of black people, and which the petition's organisers say "constitutes a humiliating and dehumanising insult to the millions of victims of slavery".
Address by European Commission president cancelled to 'give priority' to a hearing on the 'gilets jaunes' protests that have swept across France.
One MP from ruling LREM, Jean-Michel Clément, rebelled and announced he was quitting the president's party after voting against the reform.
The French government's proposed legislation to reform immigration and asylum laws has begun its passage through parliament this week, to fierce attacks from opposition MPs of both the Left and the Right. The conservatives, whose policies under their new leader have veered towards the hard-right, claim the bill is little more than soft tinkering of current laws, while the Left denounce an unjustified clampdown on migrants' rights, a view shared by some among President Macron's ruling LREM party. Mathilde Mathieu was in parliament to witness the early exchanges of what promises to be a week of inflamed debate.
Major divide between MPs on the Right who want the bill to go further, and those on the Left who fear a 'permanent state of emergency'.
When the MPs who make up President Emmanuel Macron's ruling majority got their first taste of Parliamentary life this summer it was widely agreed that the representatives, many of them novices in politics, had not performed brilliantly. Now, just days before the next Parliamentary session opens, the La République en Marche (LREM) MPs have gone on a two-day "seminar" in a bid to give them an insight into how they should work both in the National Assembly and their constituencies. But as Christophe Gueugneau and Ellen Salvi report, the event was not an unqualified success, partly due to the lack of a common ideology to bind them together.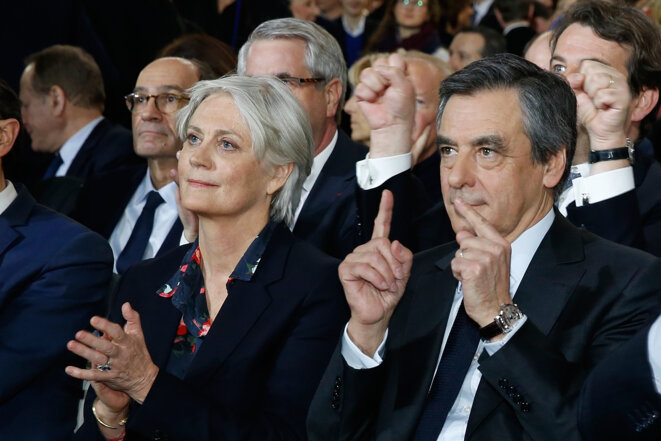 Penelope and François Fillon: the 'fake jobs' affair highighted the fact that many MPs employed family members. © Reuters
The much-trumpeted law to improve morality in public life and restore public confidence in the nation's elected representatives has passed its key hurdle in the French Parliament. The two key measures voted for by Members of the National Assembly were the ban on MPs employing members of their own family, and an obligation to produce receipts for expenses. After 50 hours of sometimes lively debate and 800 amendments, MPs voted overwhelmingly in favour – even if some on the Right called it an act of "masochism". Mathilde Mathieu reports.
Édouard Philippe said for every 100 euros Germany raised in taxes it spent 98 euros, while France spent 125 euros for every 117 euros raised.
The new Members of Parliament have taken up their seats in the National Assembly following the Parliamentary elections and they consist of new faces, new groups and a new social demographic. Many of them are from a non-political, civic society background, with their own habits, customs and beliefs and bringing with them, too, a desire to circumvent the old political obstacles and delays of the past. But, says Hubert Huertas, this new group may themselves soon end up personifying those very same old political ways.

After National Assembly protest, ministers promise extra €250 million to fund police and a review of officers' rights to defend themselves.
France's National Assembly, the lower house, on Tuesday approved the government's proposed legislation that aims to significantly reduce the glaring social and economic inequalities between France's overseas territories and the mainland over a period of two decades. The move was one of President François Hollande's election pledges, and is set to be his last major reform before the next presidential elections in April 2017. The bill will now go before the upper house, the Senate, before returning to the National Assembly for its final adoption. Julien Sartre reports.
French Member of Parliament Denis Baupin on Monday resigned from his role as deputy speaker of the lower house, the National Assembly, just hours after the publication of an investigation by Mediapart and France Inter radio in which several female colleagues, including a fellow MP, allege they were sexually harassed by him. Baupin, 53, who is married to housing minister Emmanuelle Coste, last month resigned from the EELV Green party to which all of his accusers belonged at the time of the alleged events. He denies the accusations, which include physical groping and other lewd behaviour and repeatedly sending sexually explicit phone text messages. Lénaïg Bredoux reports.
The bill, which has prompted weeks of nationwide protsests from unions and student groups, would free up hire and fire conditions for employers.
The non-binding vote supports ending the EU sanctions slapped on Russia after it annexed Crimea and after tension escalated over Ukraine.