Beleaguered president says he was 'elected for five years by the French people' and that serving the poor is the 'reason for my existence'.
Departure comes two years before a deadline for all NATO combat forces to withdraw, hastened by attacks and a change of government in Paris.
Four French troops were killed and another five wounded in a suicide bomb attack in eastern Afghanistan on Saturday.
The United States is confident of France's commitment to NATO regardless of who wins the upcoming presidential election, say White House officials.
Hoping to reap rewards, Britain and France are engaged in a race to 'rebuild' Libya and get oil, lifeblood of the shattered economy, flowing again.
A French soldier has opened fire on a civilian vehicle in Afghanistan, killing three people including a woman and child.
France is ready to consider Moammar Gaddafi remaining in Libya if he quits politics as part of a cease-fire, says French foreign minister.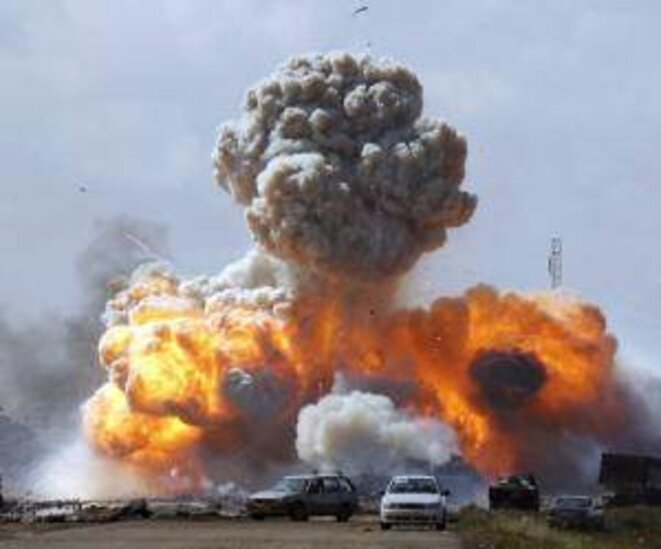 © Reuters
The civil war in Libya continues as the NATO-led military campaign against Colonel Muammar Gaddafi's forces still fails to break the deadlock. France, the US, and UK have said a change of regime is not their goal, but also that they will not stop bombing until Gaddafi has gone. Meanwhile, NATO foreign ministers failed on Friday to agree for a call for more strike planes to assist the operation.
Mediapart Editor-in-Chief Edwy Plenel argues here why military intervention was a misconceived campaign, a dupery led by French President Nicolas Sarkozy primarily for internal political considerations.