Related keywords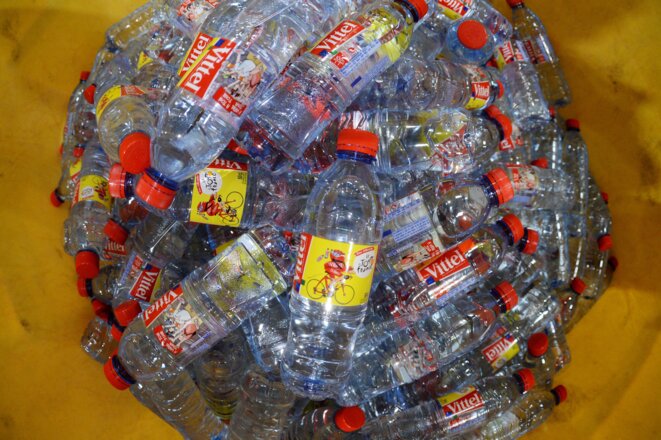 © AFP
The Swiss multinational Nestlé, which owns the Vittel and Contrex brands, is facing a mounting series of problems in the Vosges département or county in north-east France where it obtains its supplies for those mineral waters. The French state has recently withdrawn its support for a lengthy water pipeline in the area, while a local councillor with family links to the Swiss company faces trial over an alleged conflict of interests. Now Mediapart has learnt that consumer and environmental groups are taking legal action against Nestlé for extracting water from certain boreholes without authorisation, and have accused the authorities of favouring the giant corporation over the needs of local people. Alexander Abdelilah and Robert Schmidt report.
 Nestlé Waters, which owns Vittel brand, is accused by residents and environmentalists of 'overusing' local spring water that supplies the town.
President meets 30 top executives for talks on business climate after France suffered a 77 percent drop in foreign direct investment last year.