Related keywords
Vote in New Caledonia being closely watched as test of support for France in its many territories around the world.
As the country prepares for a referendum on 4 November, the scars of colonisation are still raw.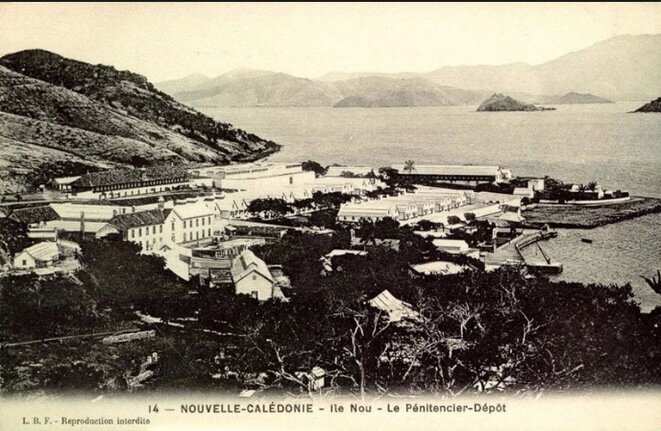 A postcard view of the notorious New Caledonia penal colony at Île Nou. © DR
The French overseas territory of New Caledonia will hold a referendum on November 4th to decide whether the South Pacific archipelago should opt for self-rule. It comes after a 30-year political process to ease continuing high tensions between pro-independence militants from the indigenous Kanak population and the community of ethnic Europeans. The territory has a chequered and often violent history since it became a French possession in 1853, which Mediapart is charting this summer in a series of articles which examine the construction of what was a most singular colonial project. Here, Lucie Delaporte returns to the story of how the defeated militants of the 1871 Paris Commune were deported to New Caledonia alongside Algerian tribesmen who led one of the first major revolts against French rule in Algeria.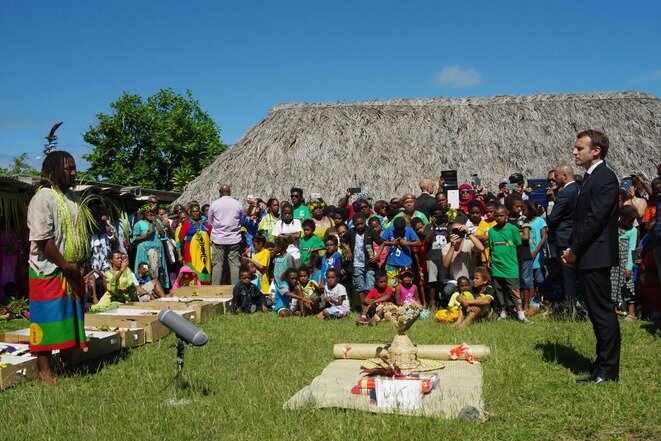 President Emmanuel Macron during his visit to Ouvéa in New Caledonia. © Julien Sartre
President Emmanuel Macron is visiting New Caledonia as the Pacific archipelago prepares for a crucial vote in the autumn on whether to embrace full independence from its old colonial power. The French head of state will be there on the 4th and 5th of May, two grim dates in the calendar of recent New Caledonian history. On May 5th 1988, 19 hostage takers and two soldiers died after the military intervened to rescue gendarmes kidnapped by a separatist group on the island of Ouvéa. A year later, on May 4th, 1989, two nationalist leaders were killed on the same island by another separatist who felt they had betrayed the cause. Joseph Confavreux reports on a bloody past that still hangs over the region's politics and on the attempts at reconciliation and forgiveness.
President's visit set to boost effort by those residents hoping a referendum will result in a rejection of independence, without reigniting conflict.
Macron due to discuss security in Pacific where France has significant interests, with both countries concerned over rising Chinese influence.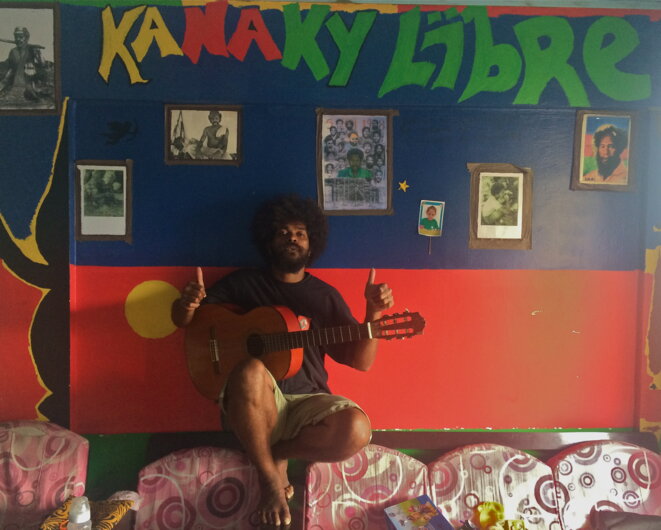 Pro-independence militant Darewa Dianou: "They killed my father and, afterwards, they come and tell us that they will de-colonise us?" © ES
The French Pacific territory of New Caledonia, which became a French colony in 1853, will hold a referendum next year on the proposition of self-rule. The referendum is the result of 30 years of a political process to ease tensions between pro-independence militants from the indigenous Kanak population, which make up about 45% of the archipelago's 270,000 inhabitants, and ethnic Europeans. A key issue of the referendum will be the extent of involvement of the young generation, and in particular young Kanaks who are the worst affected by high unemployment and educational failure. Ellen Salvi reports from New Caledonia.
French Prime Minister Edouard Philippe is at the centre of controversy over his decision to charter a luxuriously equipped Airbus plane at a cost of 350,000 euros to fly him and his staff back to France from Japan, leaving a French air force jet at his disposition to return empty, which he said was because of night-flight comfort and the need to return early to Paris before President Emmanuel Macron left on a foreign trip.  
French prime minister Édouard Philippe is visiting the semi-autonomous overseas territory to help oversee preparations for the 2018 vote.
Political agreement, which could pave the way for independence, came after New Caledonian leaders held talks with French ministers in Paris.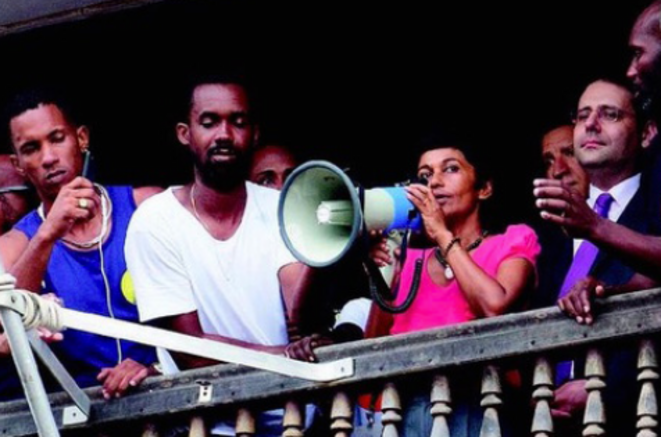 French minister Ericka Bareigts said sorry to French Guiana - but will it herald change? © Eric Bosc
For decades there has been a string of legal and economic initiatives by France aimed at improving the lot of its overseas territories. Yet as the current crisis in French Guiana shows, these measures have failed to have a noticeable impact on the 2.7 million French people who live in those regions. Julien Sartre reports on how an outdated model of development applied to these territories still shows no signs of being updated.
The Pacific archipelago of New Caledonia and the South American territory of Guiana are both part of France. But in these remnants of the French colonial past, indigenous peoples suffer from violations and non-recognition of their human rights. France's human rights commission has now called on the country to recognise New Caledonia's Kanaks and Guiana's Native Americans as indigenous peoples and to grant them full rights, as laid out in the United Nations charter. Julien Sartre reports.
The male victim was on a sail trip with friends off the French Pacific Ocean archipelago when a bull shark attacked him metres from their boat.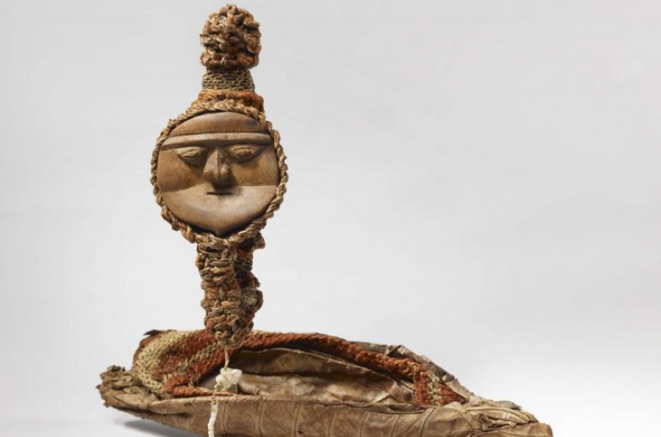 Monnaie et son étui (milieu du XXe siècle) © Musée du quai Branly, photo Claude Germain
Just as New Caledonia, the furthest-flung French territory, is about to embark on the final steps for self-determination, the Quai Branly museum in Paris has timely put together a rich and wide-ranging exhibition of the art and culture of the archipelago's indigenous Kanak population that reveals a people debunking 160 years of colonialism and redefining themselves. Joseph Confavreux outlines the political context of the show, and calls on anthropologist Alban Bensa, an authority on Kanak culture, to decode the exhibition's vast array of exhibits.