Jacqueline Veyrac, the 80-year-old owner of the five-star Grand Hotel in Cannes and the seafront La Reserve restaurant in nearby Nice, was snatched on the street in 2016 and bundled into the back of a van.
Worshippers at Saint-Nicolas-and-Saint-Alexandra's church in the French Riviera city of Nice, who are descendants of émigrés who fled the 1917 Russian Revolution, say they fear they will be turned out after the Russian Federation asked a French court on Wednesday to declare it as the legal owner of the building.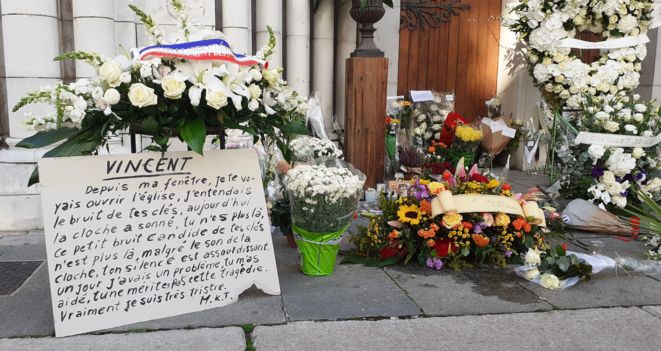 A message in tribute to murdered church warden Vincent Loquès. © Sana Sbouai
The terrorist knife attack last Thursday against a church in the Riviera city of Nice, when a 21-year-old Tunisian murdered two women and the basilica's warden, has deeply shocked the local population. For many, the traumatic events brought back the horror of one of France's worst terrorist attacks, on July 14th 2016, when a truck was driven into Bastille Day crowds on the city's seafront boulevard, the Promenade des Anglais, killing 86 people. Sana Sbouai reports from Nice where locals tell her of their mixed feelings of anger, fear and despondency.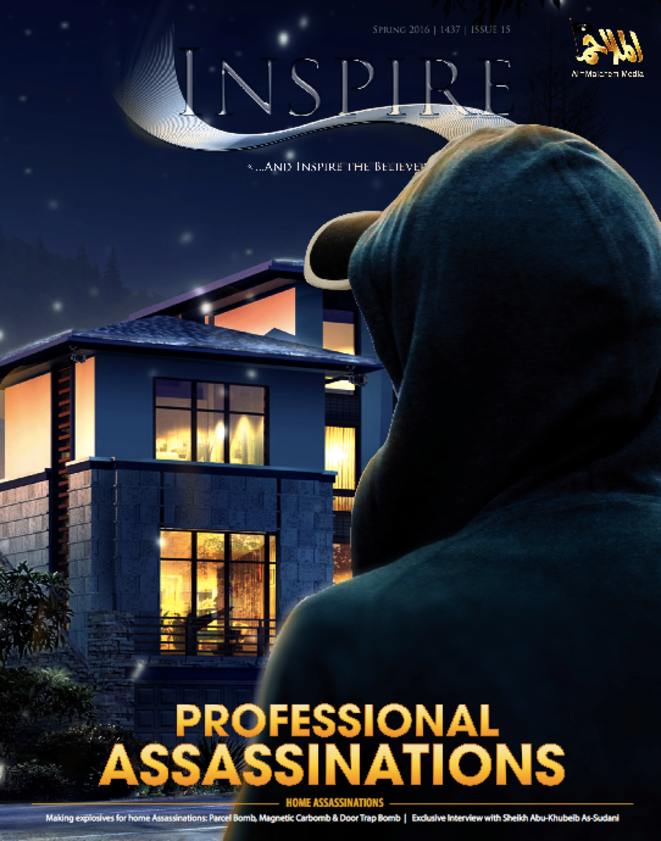 The cover of a 2016 issue of the al-Qaeda in the Arab Peninsula (AQAP) magazine Inspire, dedicated to "home assassinations". © DR
The attack on a church in the French Riviera city of Nice on Thursday, which left three people dead from knife wounds, was the third in the space of a month in a long series of terrorist attacks in France perpetrated by lone knifemen who have often escaped the attention of intelligence services. In the jargon of those services, they are called attacks of "low intensity", meaning of little means and organisation, but which have a major impact on public opinion. Matthieu Suc reports.
Brahim Aouissaoui, a 21-year-old Tunisian migrant has been identified by France's prosecution services as the assailant who killed two women and a man in a knife attack in a church in the south-east city of Nice on Thursday, and who had reportedly arrived in France in early October with identity papers issued by the Red Cross after disembarking on the Italian island of Lampedusa in September.
Two women and a man have died in an apparent terrorist attack at a church in the French Riviera city of Nice by a knife-wielding man who was shot by police and taken to hospital.
Health minister Olivier Véran said measures would be announced for Lyon and Nice by Saturday, after curbs on public gatherings were imposed this week in Bordeaux and Marseille.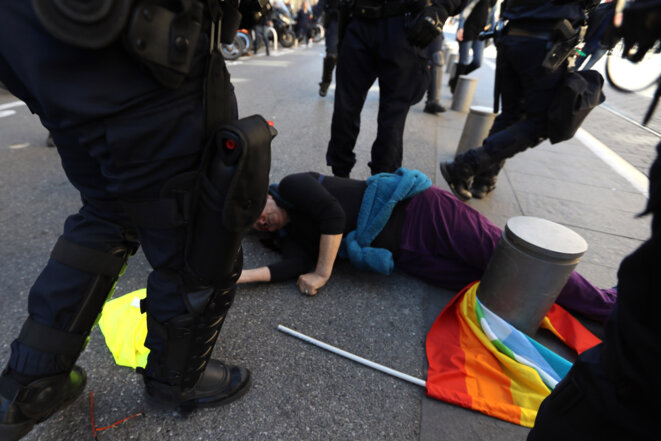 The activist Geneviève Legay on the ground having been knocked over by a police officer on March 23rd, 2019, in Nice. © Valery HACHE/AFP
In the spring of 2019 Mediapart journalist Pascale Pascariello revealed the lies told by a state prosecutor and President Emmanuel Macron himself over a case involving an activist in her 70s who was injured during a protest amid allegations of police violence. This week, on Tuesday 26th May, the reporter was questioned as a potential suspect by the police body which investigates police actions, the Inspection Générale de la Police Nationale (IGPN). The alleged offence is receiving information passed on as a result of a breach of professional confidentiality. As Mediapart's Fabrice Arfi writes, it is the fourth time in under 18 months that the legal system has targeted Mediapart's sources following investigations that have proved embarrassing for the government.
Following the closure of all fenced parks in Paris, the authorities have now closed green spaces in central Paris and also walkways along the River Seine, citing a lack of observance of the lockdown measures aimed at slowing the spread of the coronavirus epidemic, while the Rivierra city of Nice has closed its celebrated seafront Promenade des Anglais amid rumours of impending curfew measures.
French President Emmanuel Macron has leant his support for the release of secret military files concerning the mysterious crash over the Meditarranean Sea in September 1968 of an Air France Caravelle plane as it descended for landing at Nice airport, and which victims' families have long suspected was the result of a missile fired by a French warship during a military exercise.
Referee stopped Nice-Marseille  game for 10 minutes after banners and chants - incident is latest in a series to have occurred in France.
While the 19th nationwide day of action on Saturday by France's so-called 'yellow vest' anti-government protest movement passed off largely without violence, a 73-year-old woman taking part in a banned rally in the south-east city of Nice received life-threatening head wounds in a charge by riot police.
The trial has opened in the southern French town of Aix-en-Provence of ten people accused of taking part in the killings in the Rivierra city of Nice four years ago of Monaco multi-billionaire Hélène Pastor and her chauffeur, including Pastor's son-in-law who is alleged to have hired two hitmen with the aim of inheriting the property owner's huge fortune.
A pregnant young Roma mother has been jailed for a year in Nice after being convicted of mistreating her children on the Mediterranean city's streets. Human rights and Roma groups see a worrying link between the woman's arrest and conviction and a campaign by the right-wing mayor Christian Estrosi to clean up the city's streets for the tourist season, and claim the authorities have sought to make an example of her. Louise Fessard reports.