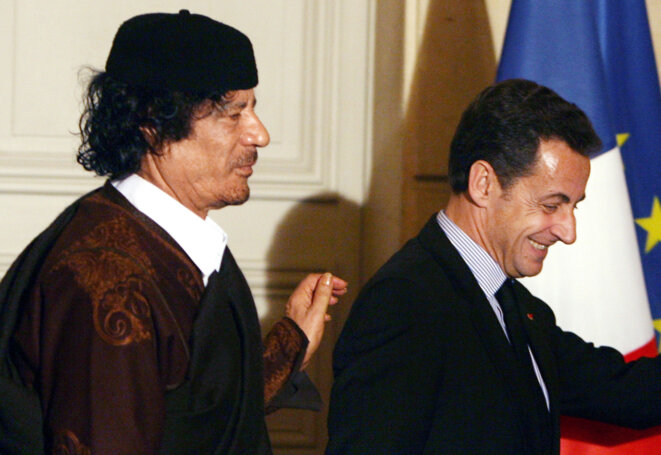 Muammar Gaddafi and Nicolas Sarkozy in Paris in December 2007. © Reuters
A handwritten notebook kept by a senior Libyan figure details three payments made by Gaddafi's regime to fund Nicolas Sarkozy's 2007 presidential election campaign, Mediapart can reveal. Shukri Ghanem, who was then Libya's oil minister, took notes on the three payments made in 2007, which came to a total of 6.5 million euros. Ghanem later fled the North Africa country and was found dead in Austria in 2012. The discovery of his personal notebook and its entries from 2007 undermine claims by Sarkozy's camp that allegations of illegal Libyan funding are based on forged documents written after Gaddafi's fall from power. Fabrice Arfi and Karl Laske report.
Former interior minister Claude Guéant is being quizzed over 500,000 euro payment which he says came from sale of a 17th century painting.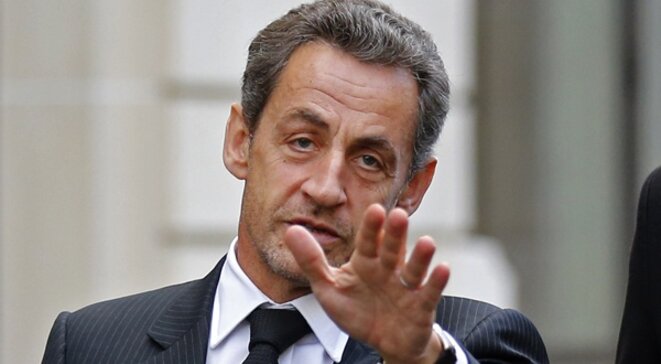 After a long and politically explosive legal saga, the proceedings against Nicolas Sarkozy in relation to the Bettencourt affair have been dropped. The former president, who had denied any wrongdoing, had faced allegations that he took advantage of the mental frailty of L'Oréal heiress Liliane Bettencourt to get cash for his 2007 election campaign. But on Monday the investigating magistrates in charge of this high-profile case decided not to send the former president to court to face charges. Allies believe this clears the path to his return to French politics. However ten others, including former employment minister and ex-UMP treasurer Éric Woerth, are to stand trial over the Bettencourt affair. Michel Deléan reports.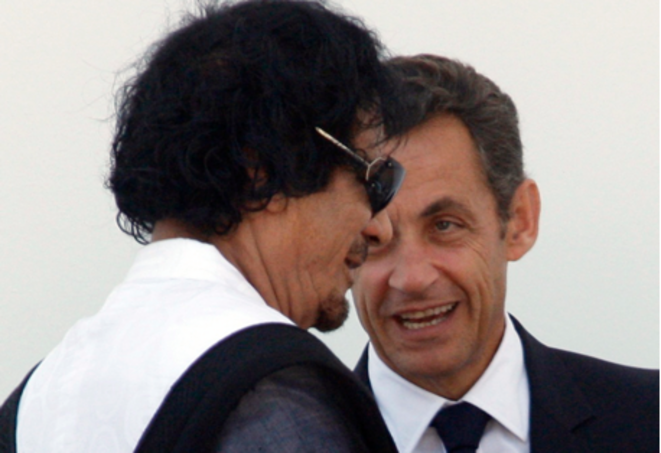 © (Reuters)
According to information contained in a confidential report prepared by a recognised French expert on terrorism and terrorist financing, President Nicolas Sarkozy's 2007 election campaign received up to 50 million euros in secret funds from the regime of the late Libyan dictator Colonel Muammar Gaddafi. The document, to which Mediapart has gained exclusive access and details of which are published here, suggests the money transited by a covert financial network, via Panama and a Swiss bank account, allegedly organized by Paris-based arms dealer Ziad Takieddine.