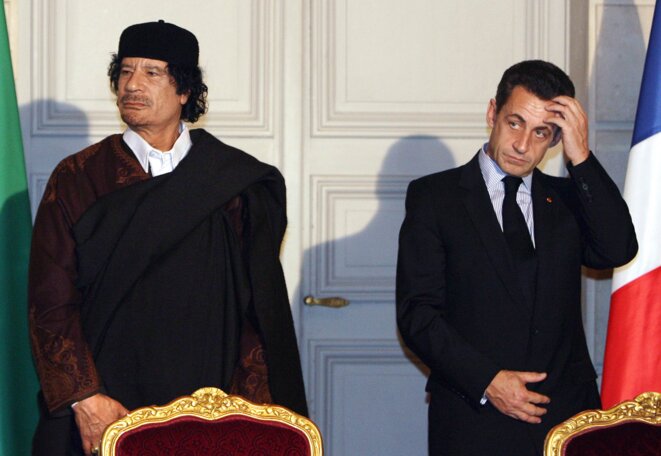 © Reuters
Mediapart can reveal compelling new evidence that President Nicolas Sarkozy's successful 2007 election campaign was partly funded by former Libyan dictator Muammar Gaddafi. A document signed by a senior figure in Libya in 2006 and recently obtained by Mediapart states that the regime approved a payment of 50 million euros to back Sarkozy's campaign, following a meeting with one of his most trusted political allies. The explosive revelation is certain to fuel calls for a full-scale enquiry into the funding of the president's last election campaign. Fabrice Arfi and Karl Laske report.
Former IMF boss Dominique Strauss-Kahn accuses enemies linked to Nicolas Sarkozy of destroying bid for French presidency.
French citizens living in Britain put the current president a whisker ahead of François Hollande, who came top in France itself.
French President Nicolas Sarkozy has ruled out doing any election deal with the far-right National Front but said its voters should not be demonised.