Related keywords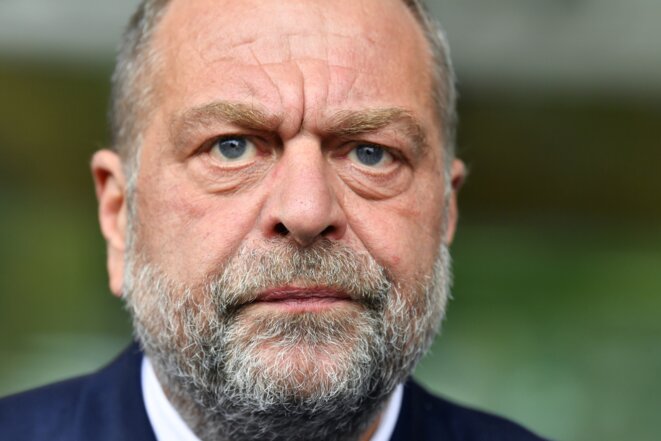 Justice minister Éric Dupond-Moretti, September 24th, 2020. © Alain JOCARD / AFP
An anti-corruption activist has lodged a formal complaint against France's new justice minister Éric Dupond-Moretti, accusing the latter of an unlawful conflict of interest. The complaint has been made to the Cour de Justice de la République, a special court which deals with allegations of unlawful actions by ministers in the course of their official duties. The move follows a call by the justice minister for three prosecutors from the country's financial crimes prosecution unit to face disciplinary action. This is despite the fact that just a few weeks ago Dupond-Moretti, then a barrister, had made a formal complaint against those very same prosecutors. Fabrice Arfi and Michel Deléan report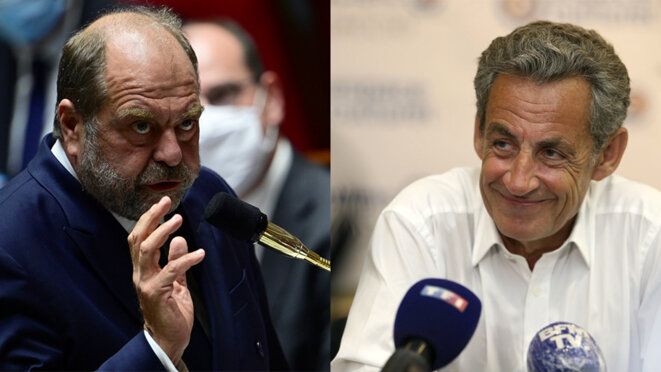 Defence lawyer turned minister of justice Éric Dupond-Moretti and ex-president Nicolas Sarkozy. © AFP
In 2014 prosecutors from France's financial crimes prosecution unit the Parquet National Financier (PNF) wanted to discover the identity of the 'mole' inside the legal world who had tipped off Nicolas Sarkozy that his phones were being tapped as part of what became known as the 'Bismuth' affair. When details of this hunt were revealed by Le Point magazine it caused an outcry among many top lawyers - including defence lawyer Éric Dupond-Moretti who is now the minister of justice - and an investigation was launched into the actions of the PNF. At the time, many in the former president's entourage felt the revelations proved there was a sustained attempt to discredit him. But the Ministry's of Justice's inspectorate which investigated the affair has just reported, and finds that the PNF's actions were legal and proper. As Fabrice Arfi and Michel Deléan report, the report's verdict will be seen as a setback for the ex-head of state
Former French president appeared to reference controversial the Agatha Christie novel now known as 'And Then There Were None' on TV show in discussion about whether he was allowed to use the word 'monkey'.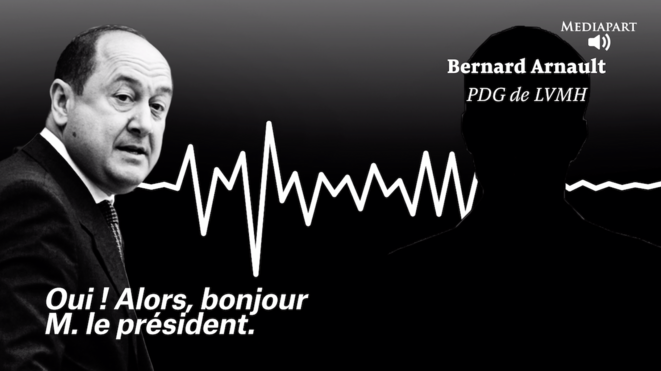 The first part of the Mediapart series of recordings involving former French spy chief Bernard Squarcini. © Mediapart
Mediapart is publishing a series of recordings of police phone taps involving the former head of France's domestic intelligence agency, Bernard Squarcini. These extraordinary tapes, which date from 2013, reveal the de facto existence of a state within a state, where private and public interests became intertwined. The first series of judicially-approved recordings reveal how after leaving his intelligence post Squarcini, nicknamed 'La Squale' ('The Shark'), was asked by the French luxury goods group LVMH to "infiltrate" an independent magazine in order to spy on it. Neither Squarcini nor LVMH wanted to comment on the content of the tapes. Fabrice Arfi and Pascale Pascariello report.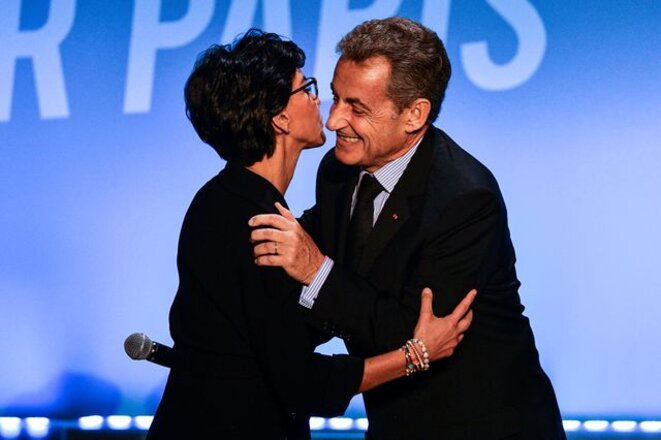 Rachida Dati and Nicolas Sarkozy, March 9th. © AFP
France holds nationwide local elections beginning next weekend, in the most significant test of the country's political parties since Emmanuel Macron's election as president in 2017 and the thumping victory of his LREM party in ensuing parliamentary elections. In the two-round polling, the prize catch will be Paris, where the conservative Les Républicains hope to wrestle power from socialist mayor Anne Hidalgo. Their candidate, Rachida Dati, held her last campaign meeting this week when her political mentor, Nicolas Sarkozy, made a rare public appearance. Despite being under investigation in several serious corruption probes, the former French president, surrounded by his old guard, received a rock-star reception from an enraptured audience. Lucie Delaporte witnessed the extraordinary scenes.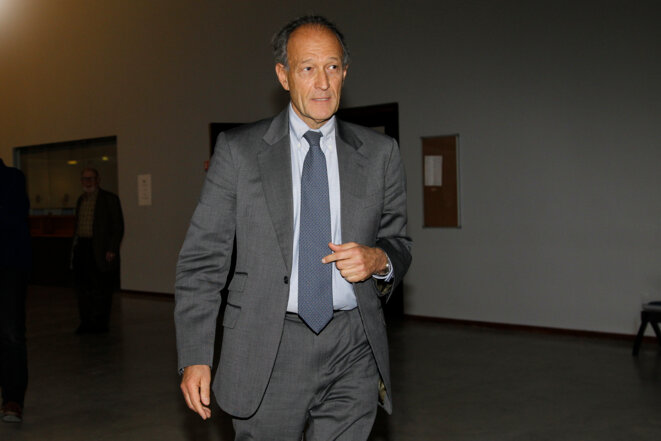 Thierry Gaubert at the court in Nanterre, west of Paris, in 2012 in an unrelated case. © Reuters
In January 2020 Thierry Gaubert, a former close aide to Nicolas Sarkozy, was arrested and then placed under formal investigation for "criminal conspiracy" in relation to claims that the former president's 2007 election campaign was funded with Libyan money. Gaubert is now free on bail, but banned from meeting with either Sarkozy or the ex-head of state's long-standing friend and ally Brice Hortefeux. As Fabrice Arfi and Karl Laske report, this move marks a major turning point in the long-running judge-led investigation.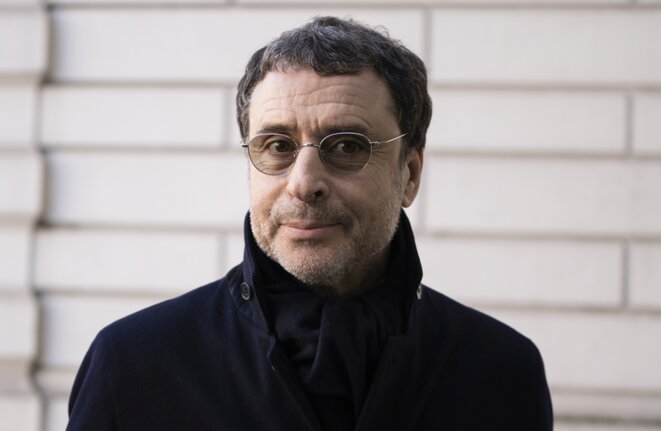 Alexandre Djouhri, pictured in London on February 26th 2019. © Niklas Halle'n/AFP
One of the key suspects in the marathon judicial probe into alleged funding of former French president Nicolas Sarkozy's 2007 election campaign by the regime of late Libyan dictator Muammar Gaddafi was this weekend placed in preventive detention in France after losing a two-year legal battle to avoid his extradition from Britain. French judges have formally placed Alexandre Djouhri under investigation for nine alleged offences, including "active corruption", aiding and abetting, and receiving, the proceeds of the "misappropriation of public funds", "money laundering the proceeds of corruption", "forgery and the use of forgeries" and "tax fraud". Fabrice Arfi and Karl Laske report.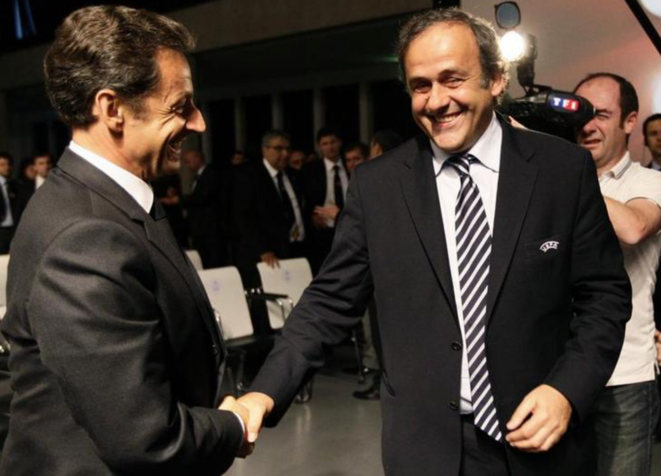 Nicolas Sarkozy (l) and Michel Platini in Geneva, May 28th 2010. © Reuters
Key documents seen by Mediapart shed new light on the award of the 2022 football World Cup to Qatar. The documents, written to then French president Nicolas Sarkozy by his sports advisor, relate to a lunch that took place at the Élysée Palace in 2010, just days before the crucial vote to decide the tournament's host country. They reveal that the then boss of European football ruling body UEFA, Michel Platini, had been "reluctant" to back the Gulf state, but had been convinced to switch his vote to it by the end of the meeting with the French president and key figures from Qatar. Yann Philippin and Antton Rouget report.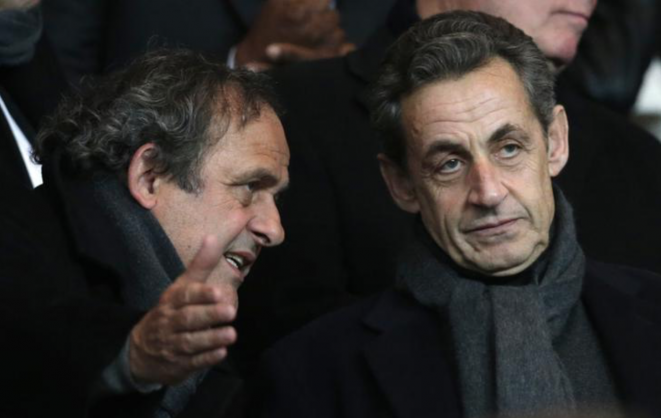 Michel Platini and Nicolas Sarkozy at the Parc des Princes football stadium in Paris for a PSG match on February 17th 2015. © Reuters
In June 2019 Michel Platini, the former head of European football's governing body UEFA, was interviewed by police as a witness over the circumstances of the award of the 2022 football World Cup to Qatar. Two former colleagues of Nicolas Sarkozy were also questioned about a lunch hosted for Qatar's crown prince by the French president in 2010, attended by Platini, just days before the controversial vote to give the tournament to the oil and gas-rich state. Now the French financial crimes prosecution unit has launched a judicial investigation into the affair over alleged "corruption", Mediapart has learnt. Former French football star Platini has strongly denied any wrongdoing. Yann Philippin and Antton Rouget report.
Left to right: newly elected Nicolas Sarkozy hosts Muammar Gaddafi in Paris; French-Lebanese intermediary Ziad Takieddine; Niolas Sarkozy's close allies Brice Hortefeux and Thierry Gaubert. © Reuters/Document Mediapart
An investigation by Mediapart has confirmed that a longstanding close aide to former French president Nicolas Sarkozy received 440,000 euros in a secret offshore account paid from Libyan funds one year before the 2007 French presidential elections, casting further suspicion that Sarkozy's successful bid was partly financed by the late Libyan dictator Muammar Gaddafi. The money was transferred by a shell company belonging to a French-Lebanese intermediary who is central to the funding allegations, through which transited several millions of euros from the Tripoli regime. Fabrice Arfi and Karl Laske report.
Verdict by the French Cour de Cassation means prosecutors will now decide whether ex-president faces court over massive campaign overspend.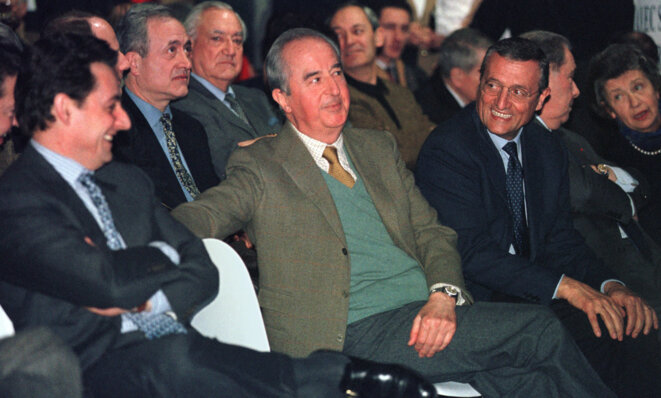 Édouard Balladur (centre) in 1995 with François Léotard (right) and Nicolas Sarkozy. © Reuters
Senior public prosecutor François Molins has concluded that former French prime minister Édouard Balladur and the defence minister who served under him, François Léotard, should be sent for trial for siphoning payments from public weapons contracts with Saudi Arabia and Pakistan to fund Balladur's presidential election campaign. Molins's formal recommendations follow a lengthy judicial investigation into what has become known in France as "the Karachi affair", a complex and far-reaching alleged corruption scam which surfaced after the murders of 11 French naval engineers in the Pakistani port city in 2002.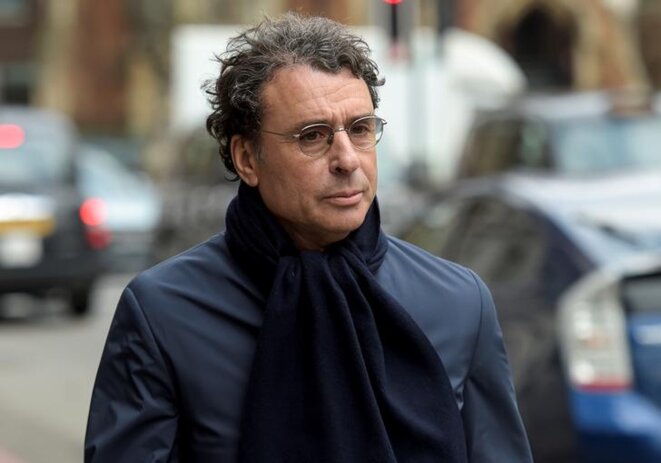 Middleman Alexandre Djouhri in London, where he is fighting against extradition to France.
French detectives and judges investigating the financial links between former President Nicolas Sarkozy's entourage and the Libyan regime of dictator Muammar Gaddafi are making progress in relation to a key figure in the affair. He is businessman Alexandre Djouhri, currently living in London, whom French judges are trying to extradite for questioning. His right-hand man, banker Wahib Nacer, was placed under formal investigation in the affair earlier this year. Fabrice Arfi reports on the latest judicial developments that are causing concern for the Sarkozy clan.
Paris Match cover shows ex-president head and shoulders above his wife Carla Bruni-Sarkozy despite fact she is almost 10cm taller than him.