Related keywords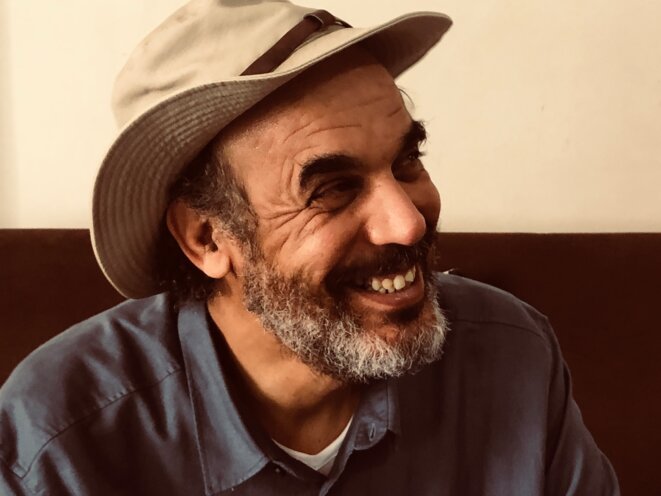 Samir Shegwara, who has unearthed key documents relating to the bombing of a French airliner in 1989. © Mediapart
The recent revelations by Mediapart about the secret plot by Nicolas Sarkozy's followers to clear the name of a Libyan spy chief owe a great deal to one man: Samir Shegwara. It was this city councillor from Libya who sifted through the regime's old archives after the fall of Colonel Muammar Gaddafi in the 2011 revolution. There he unearthed key documents about the bombing of the UTA DC 10 carried out by Libyans in 1989, and about the subsequent efforts by Sarkozy's team to help the man convicted over the terror attack - Gaddafi's brother-in-law and security chief Abdullah Senussi. Mediapart went to meet him. Fabrice Arfi and Karl Laske report.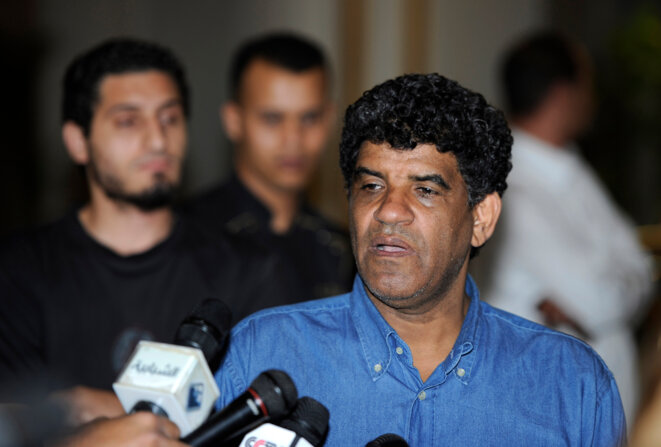 Security chief Abdullah Senussi in August 2011, just before the fall of the Libyan regime under Colonel Muammar Gaddafi. © Reuters
According to documents gathered by an elected official in Tripoli, in 2005 Nicolas Sarkozy's close friend and personal lawyer Thierry Herzog offered to get an arrest warrant and conviction against a senior Libyan official – who was blamed for a terrorist attack - quashed. The man in question, Colonel Muammar Gaddafi's brother-in-law and security chief Abdullah Senussi, had been jailed for life in his absence for masterminding the 1989 bombing of a French UTA airline DC10 passenger plane over Niger, in which 170 people lost their lives. The documents, seen by Mediapart, also show that Herzog was taken to Tripoli to discuss the affair by Francis Szpiner, the lawyer for the victims of the attack, though the latter has denied making the trip. The revelations point to a potential quid pro quo to explain why the Libyan regime would have been willing to help fund Sarkozy's 2007 presidential campaign, claims over which the former president is being investigated. Karl Laske and Fabrice Arfi report.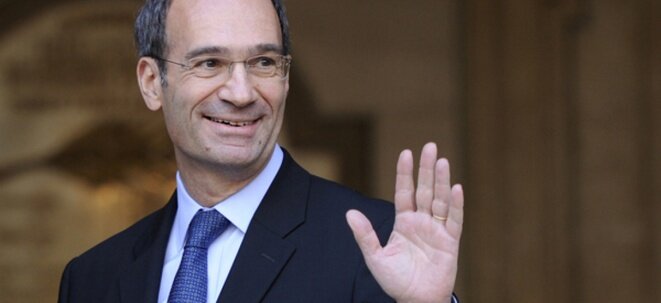 Under investigation: Éric Woerth. © Reuters
The current chairman of the powerful finance committee at the National Assembly, Éric Woerth, has been placed under formal investigation over the affair involving Libyan funding of Nicolas Sarkozy's 2007 election campaign. Member of Parliament Woerth, who was treasurer of Sarkozy's campaign and later budget minister, faces an investigation over "collusion in illicit financing of an election campaign". It is claim he concealed a massive influx of cash in the campaign accounts. Former president Nicolas Sarkozy is already under investigation in relation to the affair. Fabrice Arfi and Karl Laske report.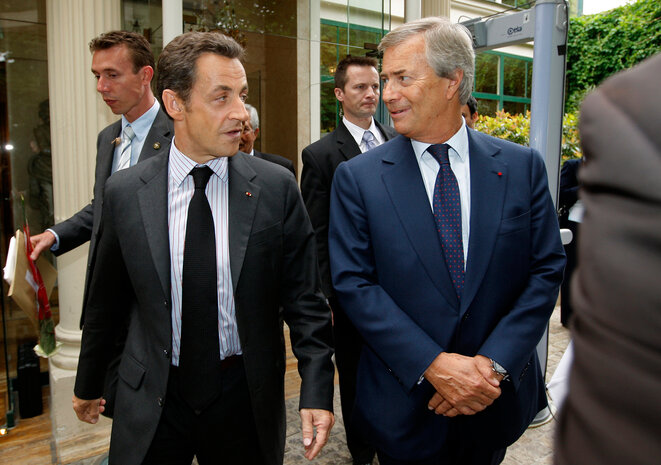 Vincent Bolloré with President Nicolas Sarkozy in March 2008. © Reuters
The French businessman Vincent Bolloré has been placed under formal investigation over the alleged corruption of foreign public officials and complicity in corruption. The probe into the well-connected businessman, who has amassed much of his fortune through his dealings in Africa, relates to how one of its companies won the concessions to run the ports at Lomé in Togo and Conakry in Guinea, and the use of his communications firm in the electoral campaigns of African leaders. Martine Orange gives the background to the allegations.
Signed by prominent figures, it drew a link between anti-Semitism and Islam, blaming Islamist radicalisation for a 'quiet ethnic purge' of Jews.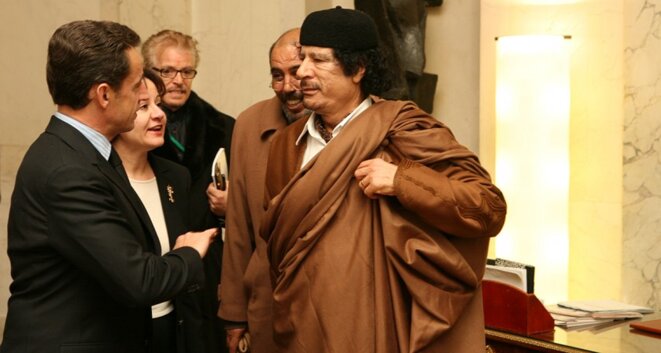 Moftah Missouri, standing behind Mummar Gaddafi during a meeeting with Nicolas Sarkozy. © DR
In a lengthy interview with Mediapart earlier this month in Tunisia, where he now lives in exile, Moftah Missouri, who served for 15 years as the personal advisor and interpreter of the late Libyan dictator Muammar Gaddafi, details his first-hand knowledge of Nicolas Sarkozy's confidential dealings with the Gaddafi regime, before and after he became president. Sarkozy was last month placed under formal investigation in a French judicial probe into Gaddafi's suspected secret funding of his 2007 election campaign, and Missouri, who told Mediapart the Libyan leader confirmed to him in person the illicit financing, says he is willing to testify before the French magistrates.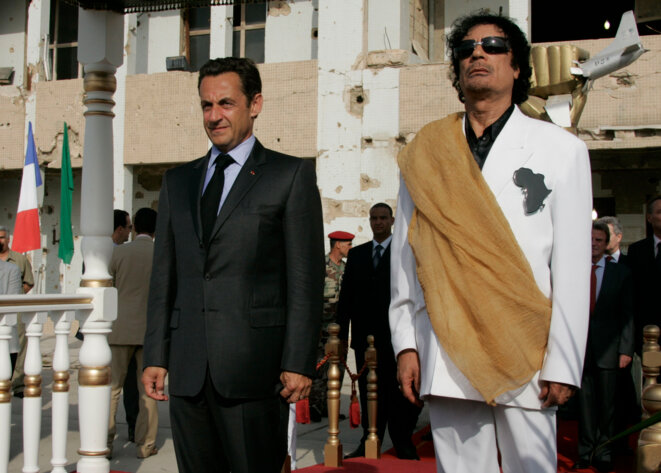 Standingtogether: Nicolas Sarkozy and Muammar Gaddafi in Libya. © Reuters
Nicolas Sarkozy, who has been placed under formal investigation for corruption over Libyan funding of his election campaign, has denied claims that he took money as part of a corrupt arrangement with Muammar Gaddafi's regime. He has also sought to rubbish accusations that as part of a corrupt pact he helped further the cause of Libya and some of its key figures. But here Fabrice Arfi and Karl Laske detail the evidence showing that the former head of state did indeed serve the interests of Gaddafi's dictatorial regime.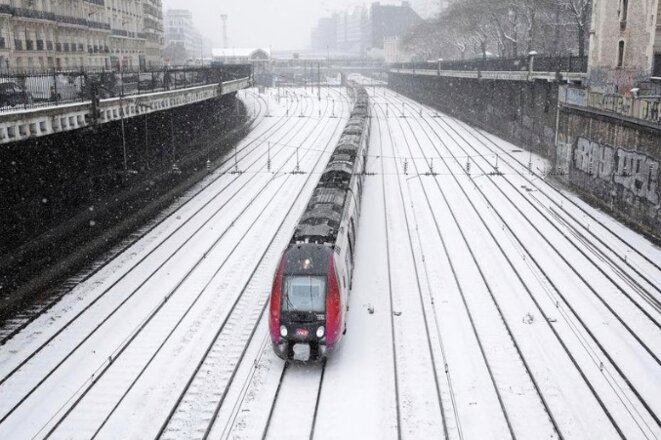 The rail strike will be a big test of Emmanuel Macron's presidency.
This week is the start of a critical period in Emmanuel Macron's presidency. Workers from the rail industry, Air France and the supermarket chain Carrefour have been taking industrial action while students have held sit-ins at a number of universities. The government says that these various actions with their different causes show an irrational fear of the "new world" that is dawning. In fact, argues Hubert Huertas, these protests stem from a weariness with years of talk about the need for austerity and reform - and they could yet threaten the presidency's power.
Barely a week after Nicolas Sarkozy was placed under formal investigation over Libyan funding of his 2007 presidential campaign, the former president has been hit by a new legal blow. Judges have ruled he must stand trial on corruption and influence peddling charges over claims that he tried to get a senior judge to leak him crucial information about the progress of a case involving him. In return the ex-head of state is said to have promised to help get the judge a plum post in Monaco. Mediapart's legal affairs correspondent Michel Deléan explains the background.
Case based on wiretapped phone-calls in which Mr Sarkozy allegedly sought to influence judge and get leaks into progress of investigation.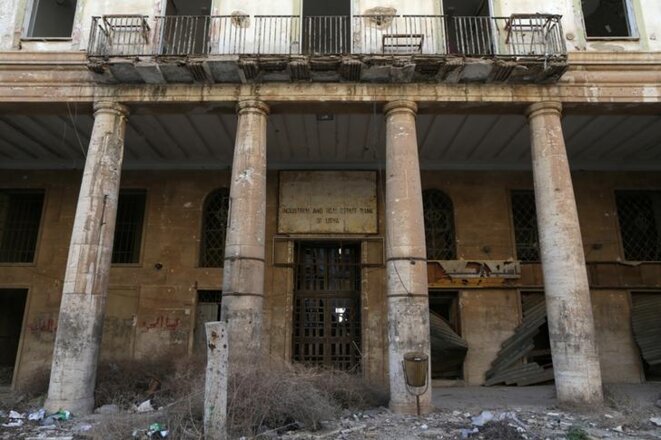 Aftermath of the French and allied intervention in Libya: Benghazi in March 2018. © Reuters
The role of President Nicolas Sarkozy in the military intervention in Libya in 2011 that led to the removal from power and death of Colonel Muammar Gaddafi in 2011 continues to raise many unanswered questions. The original United Nations mandate that Sarkozy and certain other leaders obtained was subsequently hijacked and use to change the regime. As a result the country was left in chaos, helping to empower jihadist groups across various African countries who are still suffering instability as a result. President Emmanuel Macron considers the intervention to have been a "major error". But is he ready to identify those responsible for it? René Backman reports.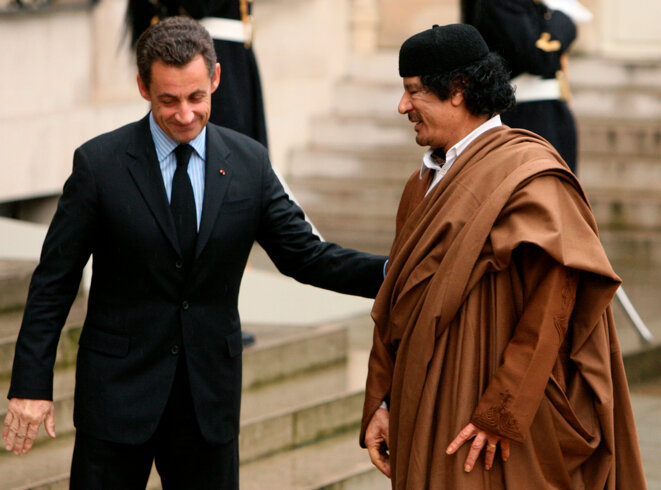 December 10th 2007: Nicolas Sarkozy welcomes Libtyan dictator Muammar Gaddafi on his first official visit to France. © Reuters
Mediapart has obtained access to extracts of the transcripts of the questioning last week of former French president Nicolas Sarkozy by officers of France's anti-corruption police agency, OCLCIFF, and also by the magistrates in charge of their investigation into the suspected financing of his 2007 presidential election campaign by the late Libyan dictator Muammar Gaddafi. They reveal how Sarkozy, who after more than 30 hours of questioning was placed under investigation on March 21st for "illicit funding of an electoral campaign", "receiving and embezzling public funds" from Libya, and "passive corruption", was unable to provide convincing answers on a number of key questions, and how also he appeared to place responsibility for some of the most compromising evidence of collusion with Gaddafi's regime on his close staff, including lifelong allies and friends Claude Guéant and Brice Hortefeux. Fabrice Arfi and Karle Laske report.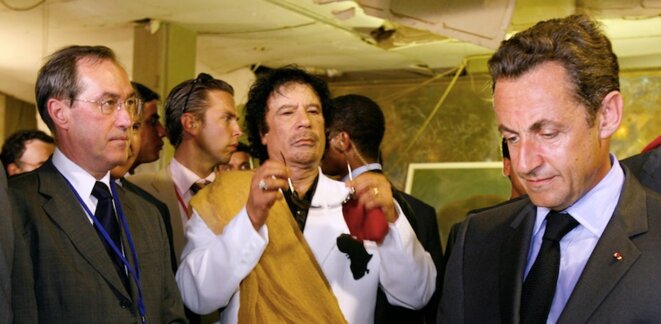 Left to right: Nicolas Sarkozy's chief of staff Claude Guéant, Muammar Gaddafi and the newly elected president Sarkozy in Tripoli in July 2007. © Reuters
Former French president Nicolas Sarkozy appeared on French television on Thursday in an attempt to dismiss evidence that this week led to him being placed under investigation for "illicit funding of an electoral campaign", "receiving and embezzling public funds" from Libya and "passive corruption" by magistrates leading a probe into the alleged funding of his 2007 election campaign by  late Libyan dictator Muammar Gaddafi. Sarkozy adopted the stance of victim, claiming that a Libyan document approving the secret funding,  revealed by Mediapart in 2012, was a "forgery", when he misled viewers about expert findings on its veracity and even denied the fact that their conclusions led to his suit against Mediapart being thrown out twice by judges. Mediapart reporters Fabrice Arfi and Karl Laske detail here the hard facts about the evidence that the former president knowingly chose to ignore.  
French daily Le Figaro on Thursday published what it said was a statement by Nicolas Sarkozy given to judges before they placed him under investigation over the alleged funding of his 2007 election campaign by the Libyan regime of Muammar Gaddafi, in which the former French president says he has been 'living the hell of this calumny' which he claimed was the reason he lost his 2012 re-election bid and failed to be chosen as conservative candidate in 2017.