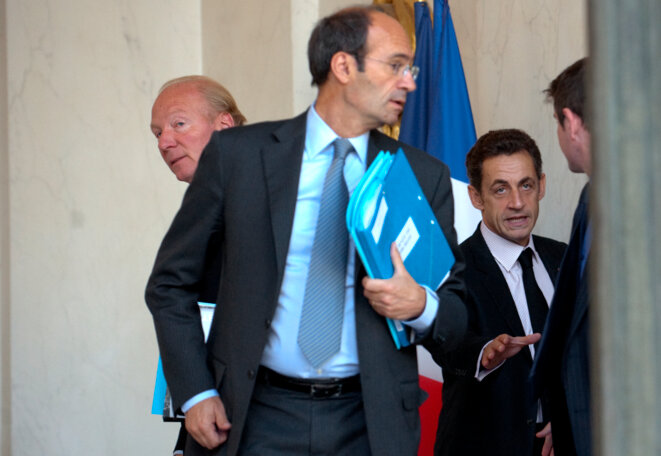 Éric Woerth (centre) treasurer of the 2007 presidential election campaign of Nicolas Sarkozy (right). © Reuters
A French judicial investigation into the suspected illegal financing of Nicolas Sarkozy's 2007 presidential election campaign by the regime of late Libyan dictator Muammar Gaddafi, opened after evidence of Tripoli's agreement to make the payment was published by Mediapart, has in recent weeks stepped up questioning of suspects and witnesses in the case who have confirmed the abundant use of cash sums to pay campaign staff. Several former managers and secretaries of the campaign were placed in custody and questioned by police who also carried out searches of their homes. Fabrice Arfi, Karl Laske and Mathilde Mathieu report.
Boris Boillon, 47, who served under president Nicolas Sarkozy as French ambassador to Iraq and Tunisia in a career steeped in controversy, has gone on trial for tax fraud and forgery after he was arrested in Paris trying to board a Belgium-bound train with bags containing 350,000 euros and 40,000 dollars in cash.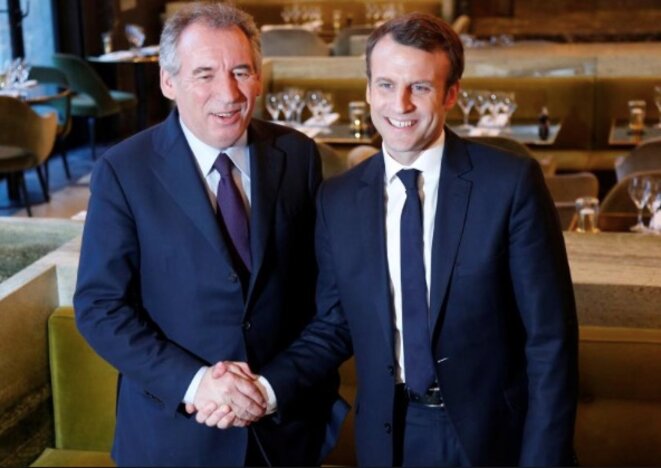 Veteran politician François Bayrou with Emmanuel Macron.
History has a long memory. The upheaval caused by the first-round vote in the French presidential election is the third act in a drama that began in 2007. The fourth act will be the likely success of Emmanuel Macron in the second round and his election as French president on May 7th. Hubert Huertas says Macron's triumph would also represent a final victory for centrist politician François Bayrou who tried but failed to break the two-party stranglehold on French politics a decade ago.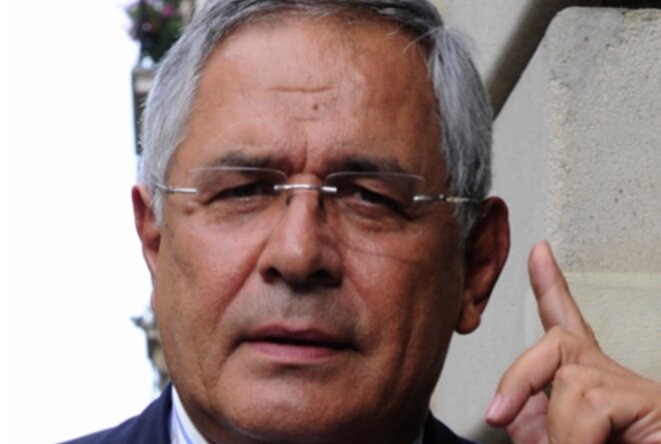 Robert Bourgi. © Reuters
Lawyer Robert Bourgi, 72, is a veteran figure of "la Françafrique", the once-rife secret and corrupt network of relations between successive French and despotic African governments, which included the illegal funding of French politicians and parties in return for favours and protection. His name resurfaced last month in the scandal-hit presidential election campaign of conservative candidate François Fillon, when Bourgi revealed it was he who offered Fillon two expensive tailor-made suits, raising further questions over Fillon's probity and political independence. In this interview from Beirut, where he is sitting out the rest of the election campaign, Bourgi gave Mediapart his version of his relationship with Fillon, who he says asked him to deny being a benefactor, and lifts the lid on the murky practices in French politics. His account offers an insight into decades of political corruption.
Prosecution claims the former French president "knowingly" went over the €22.5m campaign spending limit in his 2012 election defeat.
The list of victims of the recent presidential primary elections held by the Left and Right in France is remarkable. Two presidents, two prime ministers and a number of senior former ministers have been rejected after rebellious voters gave their verdicts. The primary process - which ended on Sunday with the unlikely election of Benoît Hamon as the official socialist candidate for the presidential contest – has proved something of an earthquake for the French political establishment, writes Hubert Huertas.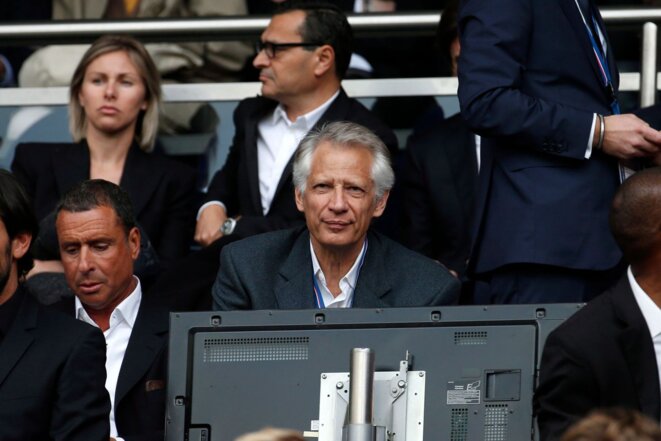 Alexandre Djouhri, centre left, and former premier Dominique de Villepin, centre, at the Parc des Princes football stadium, April 23rd, 2014. © Benoit Tessier Reuters
In 2009 the former French prime minister Dominique de Villepin was paid nearly half a million euros in money which originated in a Libyan state fund, Mediapart can reveal. Details of the payment, which came via middleman and business Alexandre Djouhri, have been unearthed by investigators examining another 500,000 euro payment, which was made to Nicolas Sarkozy's former right-hand man Claude Guéánt and which passed through a similar route. Villepin has told detectives he was unaware of the Libyan origin of the money. Karl Laske and Fabrice Arfi report.

Crushing win: former prime minister François Fillon will be the Right's candidate in next year's presidential election.
François Fillon will be the conservative candidate in the 2017 presidential election after a crushing victory over his rival Alain Juppé in this Sunday's primary election run-off. With most of the votes declared, the former prime minister has picked up two-thirds of the vote. This emphatic win on the back of a turnout of well over four million voters will give Fillon a huge springboard for next spring's presidential elections. For months Fillon languished in the polls, far behind his former boss Nicolas Sarkozy and the pollsters' favourite Juppé, the 71-year-old mayor of Bordeaux. But in the final days before last week's first round in the primary Fillon's support suddenly surged and he won that contest with more than 44% of the vote. This Sunday's stunning victory has confirmed that surge. In his victory speech Fillon said: "If in 2017 we take things firmly in hand then our country will go far, for nothing can get in the way of a people who want to take their future in their hands." But the 62-year-old faces tough questions ahead about his radical programme for government. These will likely focus on three main areas: his social conservatism, his economic liberalism – including his plan to axe half a million public sector posts – and his foreign policy and in particular his desire for closer relations with Russia. Nonetheless Fillon now stands a good chance of being France's next head of state, given the splits and divisions on the Left and the unlikelihood that France will ultimately vote for the far-right Front National's Marine Le Pen to be President of the Republic next May. Follow the results and reactions in this crucial primary election here.

Money bagman: Ziad Takieddine says he took Libyan cash to Nicolas Sarkozy. © Pedro Da Fonseca/Premières Lignes
In an interview filmed by Mediapart the arms dealer and intermediary Ziad Takieddine has described how he brought three suitcases of cash from Libya to give to Nicolas Sarkozy and his top aide just before the former's successful presidential campaign in 2007. In a testimony that backs up claims that Sarkozy's campaign was part-funded by Colonel Muammar Gaddafi's regime, the Franco-Lebanese businessman says: "I discovered things that should no longer stay hidden." The revelations come as Nicolas Sarkozy makes an enforced exit from French politics after his humiliating defeat in last week's primary to choose the Right's 2017 presidential candidate. Fabrice Arfi, Karl Laske and Nicolas Vescovacci report.

Left to right: Nicolas Sarkozy, Ziad Takieddine, Claude Guéant, Abdullah al-Senussi and Sarkozy's lawyer Thierry Herzog.
Mediapart is publishing four documents which prove that from 2005 to 2009 Nicolas Sarkozy and his aides tried to extricate Libyan spy chief Abdullah al-Senussi from his legal problems in France where he had been convicted for his involvement in the bombing of a passenger plane over Africa. The same Senussi is suspected of having sent five million euros in Libyan cash to Sarkozy and his chief of staff Claude Guéant before the 2007 presidential election - as revealed by the man who says he physically carried the money, arms dealer Ziad Takieddine. Fabrice Arfi and Karl Laske report.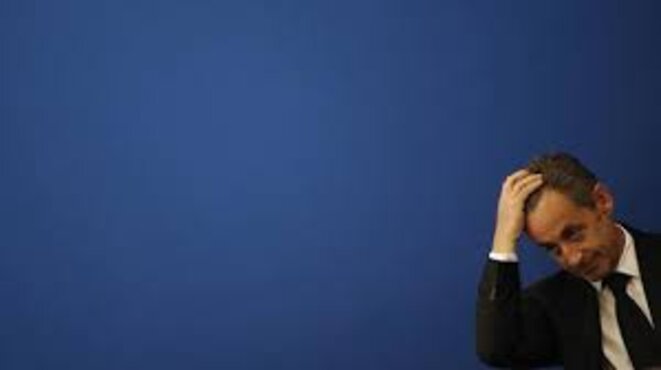 Crushing defeat: the Right's voters have massively rejected their former leader Nicolas Sarkozy.. © Reuters
It is both a defeat and a humiliation. Having finished third in the Right's primary election on Sunday to choose a presidential candidate for 2017 and thus eliminated from the race, former French president Nicolas Sarkozy has seen his political strategy torn to pieces. He has, in effect, been sacked by his own electorate. The unprecedented democratic election on the Right has instead witnessed the victory of hardline conservative and former prime minister François Fillon. Mediapart's editor François Bonnet analyses what led to a tumultuous night in French politics that now seems certain to mark the end of Sarkozy's political career.
Former French prime minister François Fillon, previously trailing in the conservative opposition party's primaries to elect it candidate for presidential elections next spring, has suddenly taken a neck-and-neck position against his two main rivals, Nicolas Sarkozy and Alain Juppé, before voting begins on Sunday.
The main conservative opposition party's primaries to choose its candidate for the 2017 presidential elections, which begin Sunday evening amid more than usual interest because of the liklihood that the person chosen will reach the decisive second round next spring, is now a tight three-horse race.
For the first time since the end of the Cold War, argues Foreign Affairs magazine, Russia is a hot topic in the French presidential campaign.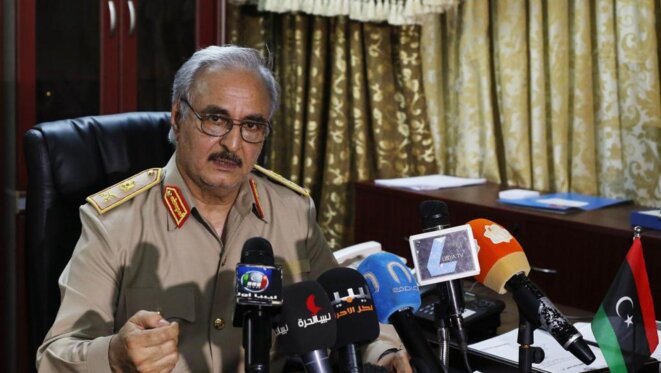 General Khalifa Haftar is a rival to Libya's official government but is supported militarily by France. © Reuters
Under President Nicolas Sarkozy France launched a military intervention that plunged Libya into chaos. Now under President François Hollande Paris is conducting two parallel and very different policies; one official, one secret. In Tripoli France supports the government that is recognised by the international community. But at the same time it is also discreetly providing military aid to the official Libyan government's main adversary, General Khalifa Haftar, whose power base is in the east of the country. René Backmann and Lénaïg Bredoux investigate.