Keyword: Nord-Pas-de-Calais
Related keywords
In January 2016 the number of regions in France will be reduced from 22 to 13 as part of a major reform of local government. Last week the government announced the names of the capital cities of these larger regions. But as Feriel Alouti reports, the debate over the way this reform was carried out and the likely impact of the changes still continues.
Judges ruled that, though cockfighting is legal in some areas, it cannot be treated in same way as bullfighting which is allowed new arenas.
President of the far-right Front National plans to compete for power in northern region normally considered a stronghold of the French Left.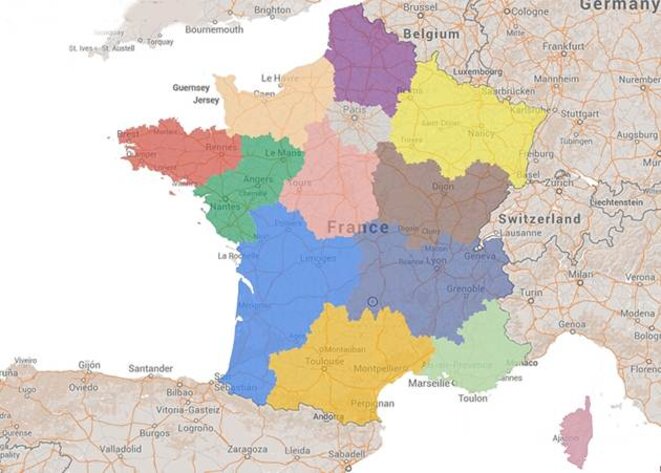 Since François Hollande personally redrew the map of France in June as part of his local government reforms, the shape of the country's regions have been amended several times. However, French MPs recently voted to approve the latest version of the regional boundary changes, which now seems likely to form the new face of France. Mediapart has examined this regional structure, which reduces the number of regions from the current 22 to 13, to see what impact it will have on demographics, economic growth and employment. It seems clear that one result of the reforms will be to increase the wealth of already well-off regions and leave isolated areas languishing even further behind. Yannick Sanchez reports.
In the middle of a socialist heartland of north-east France, a Green party mayor is leading an audacious and lonely project to revitalise his former coal-mining town, where unemployment runs above the national average, with the creation of ecology-focussed companies and research centres, and the ecodesign renovation of its private and public buildings. But this isolated development programme, and its promise of future job creations, is a slow and far from complete process which faces a stern test in municipal elections to be held later this month, when the far-right Front National party is forecast to make significant gains. Jade Lindgaard reports from Loos-en-Gohelle.