Related keywords
A group of eight Greenpeace militants broke into a nuclear plant at Cattenom in north-east France early on Thursday, where they let off fireworks in a filmed protest to highlight what the organisation says are inadequate security measures to prevent malicious attacks.
The French utilities giant is now committed to the controversial project in south-west England, despite fears the cost could threaten EDF's future.
Luxembourg's PM Xavier Bettel told his visiting French counterpart that a problem at the nearby Cattenom plant could "wipe the duchy off the map".
Fessenheim plant closure was one of President François Hollande's election pledges, but minister argues this depends upon opening new reactors.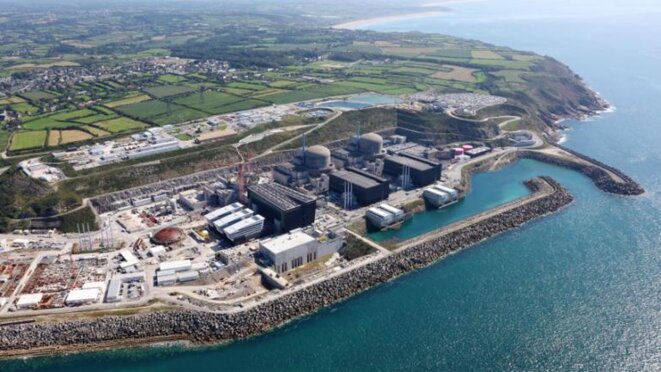 © DR
French nuclear safety inspectors have discovered numerous faults with crucial safety valves in the cooling system of what will be one of the world's biggest nuclear power plants under construction at Flamanville, on the Channel coast, Mediapart can reveal. The malfunctioning valves for the Areva-designed, third-generation European Pressurized Reactor could cause its meltdown, in a similar scenario to the 1979 Three Mile Island nuclear accident in the US. The inspectors' damning confidential report, obtained by Mediapart, follows the revelation last month that the Flamanville EPR reactor's vessel contained excessive amounts of carbon that could cause it to crack. Pascale Pascariello reports.
The French governement said a steam leak at France's oldest nuclear plant, in which two workers sustained injuries, posed no risk.
A Greenpeace paraglider has landed in a French nuclear plant in a stunt to highlight what the organistaion claims are gaps in reactors' security.
Leaked report by French nuclear safety agency indicates the Fessenheim nuclear power plant, opened in 1977, will remain active ten more years.