Keyword: nuclear power stations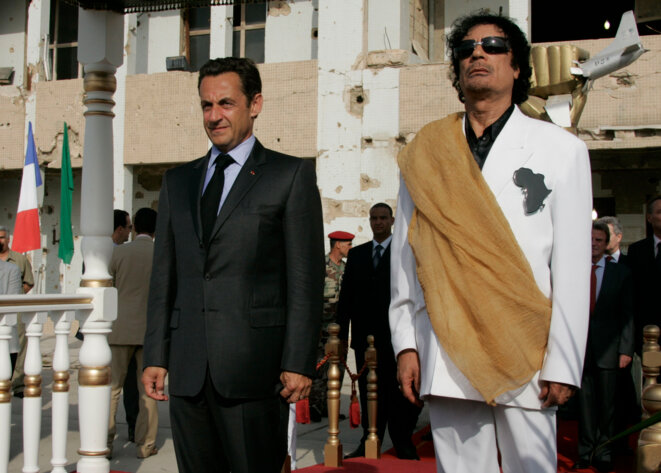 Standingtogether: Nicolas Sarkozy and Muammar Gaddafi in Libya. © Reuters
Nicolas Sarkozy, who has been placed under formal investigation for corruption over Libyan funding of his election campaign, has denied claims that he took money as part of a corrupt arrangement with Muammar Gaddafi's regime. He has also sought to rubbish accusations that as part of a corrupt pact he helped further the cause of Libya and some of its key figures. But here Fabrice Arfi and Karl Laske detail the evidence showing that the former head of state did indeed serve the interests of Gaddafi's dictatorial regime.
Environment minister Nicolas Hulot, who said in July France will need to close up to 17 of its 58 reactors, did not this time specify a number.
French workers are staging an eighth day of industrial action against labour law reforms as nuclear staff aim to reduce plants' power output.