A nuclear accident similar to that of Fukushima in Japan would cost France about 20 percent of its economic output, IRSN study finds.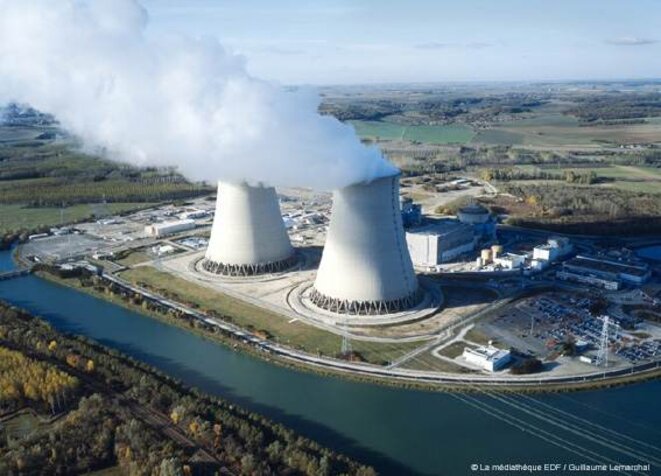 © EDF
Last month, the French nuclear safety authority published a report in which it recognised that the existence of a leukaemia cluster around the nuclear waste reprocessing plant of La Hague, in Normandy, is "possible". While radioprotection experts in France and abroad have long regarded the dangers of low-level radiation as negligible, the study by the Autorité de Sûreté Nucléaire (ASN) was highly significant especially because it rings an alarm bell for populations close to every type of nuclear plant. Patricia Brett reports.
Greenpeace activists have broken into at least one French nuclear power plant to highlight the vulnerability of nuclear sites around the country.
President Sarkozy launched a vigorous defence of France's nuclear industry following opposition parties' election pact to cut number of reactors.
The French government has accused the opposition Socialist Party of planning to undermine the nuclear industry in return for Green party support.
French utilities giant EDF appears increasingly concerned over Socialist Party presidential candidate's plans to reduce reliance on nuclear energy.
Henri Proglio, CEO of French utility giant EDF, claimed that decommissioning nuclear plants would create massive expense and job losses.
In a country which gets around 75% of its electricity from nuclear power, and billions of euros from exportation of its civil nuclear technology, the call to dump it could appear akin to science fiction. Yet Négawatt, an association of French environmentalist energy specialists, drew a crowd for its recent presentation of a plan for France to pull out of nuclear energy by 2033 while also halving CO2 emissions by 2030 and converting almost entirely to renewables by 2050. The nuclear industry and two ministries sent emissaries, and the plan now looks set to feature in the 2012 presidential election campaign. Jade Lindgaard reports.
The spiralling cost of the new nuclear reactor at Flamanville, north-west France, is testing the professional reputation of utility giant EDF.
French president Nicolas Sarkozy has bucked the post-Fukushima anti-nuclear trend by pledging €1bn of investment in atomic power.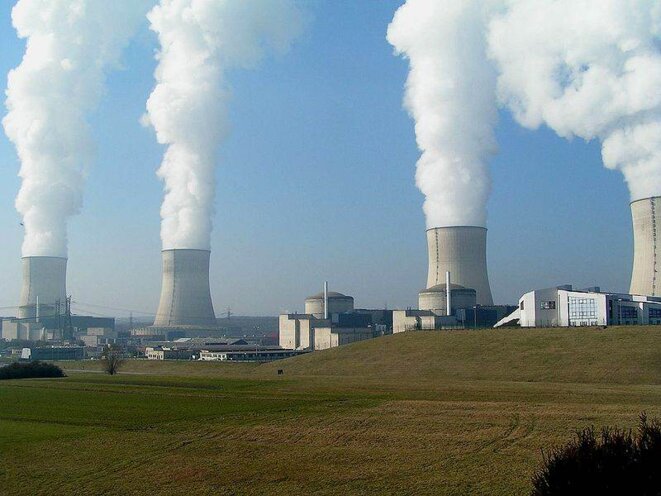 SK
A court hearing in Normandy earlier this month provided a revealing insight into official secrecy over the dangers to which are exposed many of the 125,000 people employed in the nuclear industry in France, one of the world's leading operators and exporters of civil nuclear power technology. It centres on the case of a welder exposed to nuclear contamination at a local power plant, but whose employer refuses, like others in the industry, to consider the incident as a workplace accident. Mediapart has obtained exclusive access to an internal document from French utilities giant EDF instructing nuclear power plant directors when not to declare incidents of on-site irradiation and contamination. Jade Lindgaard reports.