Related keywords
The men, who include three minors, face investigation into claims far-right activists plotted to target both French politicians and mosques.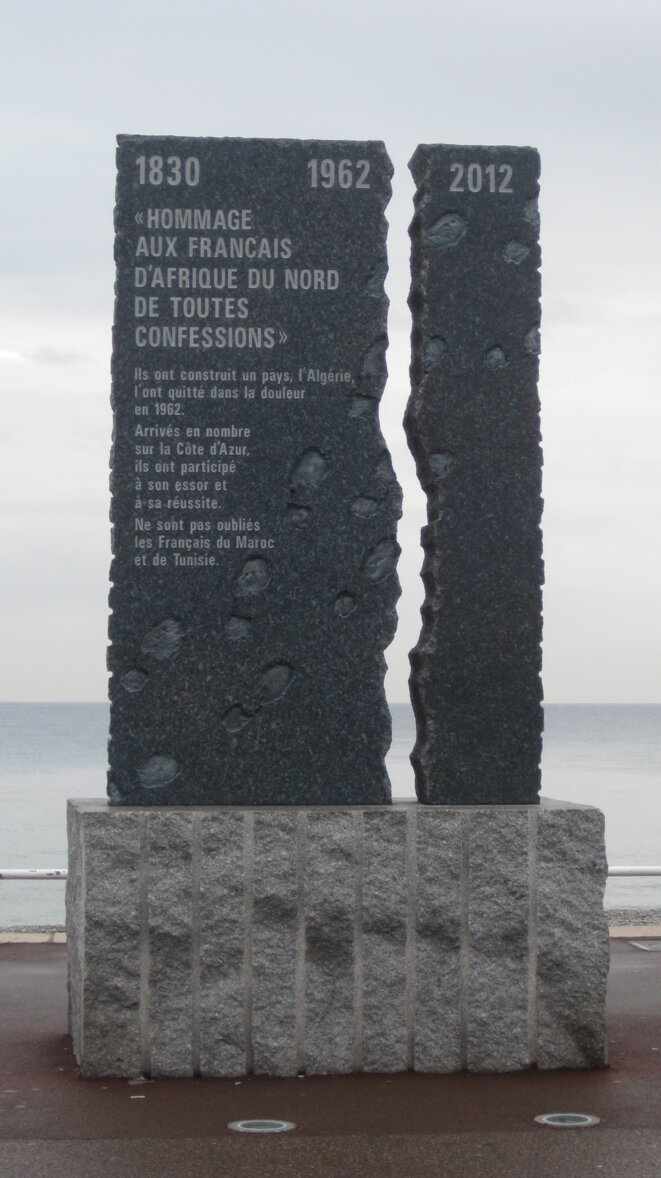 Mounument to the Pieds-Noirs on the promenade des Anglais in Nice. © Hélène Staes
Following Algeria's independence from France in 1962 around 800,000 Algerians of French descent, known as 'Pieds-Noirs', resettled in mainland France, many of them in the south of the country. It has long been assumed that the presence of so many of these repatriated settlers was a major factor in the political rise of the far-right Front National in the Mediterranean region of France. But as Nicolas Chevassus-au-Louis reports, the supposed influence of this ageing group of voters may largely be a myth.