Related keywords
A villa on the Côte d'Azur as well as a mansion in Paris were seized as part of a French judicial probe into finances of late president of Gabon.

Ali Bongo, le président du Gabon. © Reuters
Mediapart has gained access to confidential documents that reveal how a handful of Gabon's ruling Bongo clan, and Gabonese President Ali Bongo in particular, prey on almost every sector of the country's economy via a holding company called Delta Synergie. The company, established under the late dictator Omar Bongo, has stakes in the insurance, banking and property sectors, the agroalimentary and construction industries, agriculture and raw materials, gas and oil production, wood processing, business aviation, the transport and medical sectors, and the security business. The scandal comes on top of revelations of the vast wealth, including offshore bank accounts, that Ali Bongo and his sister Pascaline have inherited from their father, and while the West African country, where a third of the population live in poverty, is gripped by a wave of strikes and protests over poor living standards. Fabrice Arfi reports.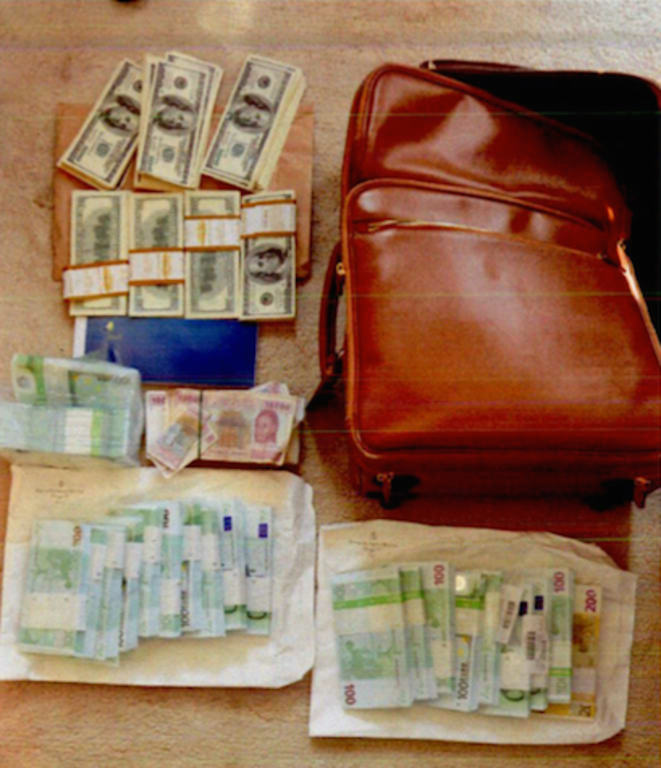 La valise découverte chez Edgard Nguesso, neveu du président du Congo-Brazzaville.. © DR
In 2010, a French judicial investigation was opened into evidence that several African leaders and their families hold vast assets in France gained from embezzlement of the public funds of their countries. Among those targeted by the investigation, which was triggered by anti-corruption NGOs, is Republic of Congo President Denis Sassou Nguesso, head of what the World Bank classifies as one of the world's 'Heavily-Indebted Poor Countries', where a quarter of children aged under five suffer from malnutrition. Mediapart has learnt of the details of a police raid on a luxury property close to Paris belonging to Nguesso's nephew Edgard, where they found vast sums of cash, jewellery and watches and evidence that the multi-million-euro apartment is funded by an offshore company whose accounts are fed by the Congolese treasury. Fabrice Arfi reports.
In what has been hailed as a "historic" ruling, France's highest Court of Appeal this month ordered that three African leaders and their entourage can now be investigated by an independant French magistrate for embezzlement and misuse of public funds in the form of their assets in France, ranging from fast cars to grand mansions.