Related keywords
In return for help in making the Channel Tunnel and the port at Calais more "secure", France has agreed to monitor Britain's borders on its behalf. On the Italian frontier, meanwhile, French police are searching for migrants who have crossed the Mediterranean. As Carine Fouteau reports, interior minister Bernard Cazeneuve has taken on the mantle of Europe's new gatekeeper, at the risk of breaching European law.

As the bloody civil war in their country continues, families fleeing Syria have set up a makeshift camp at Saint-Ouen in the north of Paris. Many of them feel trapped, unsure how to complete their arduous journey towards a safe haven, uncertain about whether to claim asylum in France or move on to another European country. The authorities, meanwhile, do the bare minimum to help this small group of Syrians, apparently hoping that they will simply move on elsewhere. Mediapart's Carine Fouteau went to meet the inhabitants of this mini-camp who are living next to the French capital's main ring road.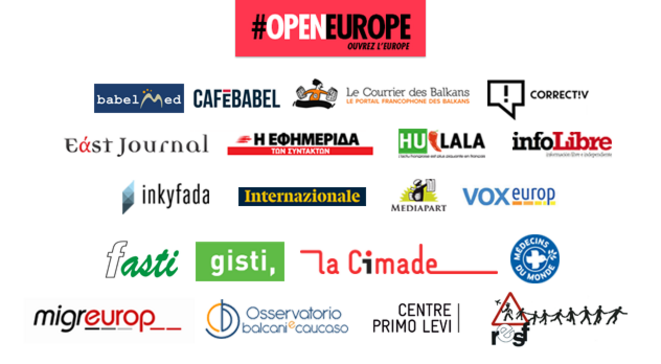 Mediapart is launching a special project called "#OpenEurope" in partnership with seven Tunisian and European news outlets plus associations and non-governmental organisations (NGOs). This operation is a direct response to the miserable selfishness shown by European leaders, and aims to tell the real stories of how people are coming together to help migrants in Europe. The objective, too, is to defend a vision of Europe that stays true to its values of welcome, asylum and openness. Mediapart reporter Carine Fouteau and editor François Bonnet explain how it will work – and how people can get involved.