In a landmark legal decision, Didier Lombard, the former chief executive of France Télécom, now renamed Orange, his second in command at the company, Louis-Pierre Wenès and its former human resources director, Olivier Barberot, were found guilty by Paris magistrates on Friday of "institutional moral harassment" which saw a series of staff suicides during a brutal cost-cutting and restructuring plan at the telecoms giant in 2007 and 2008.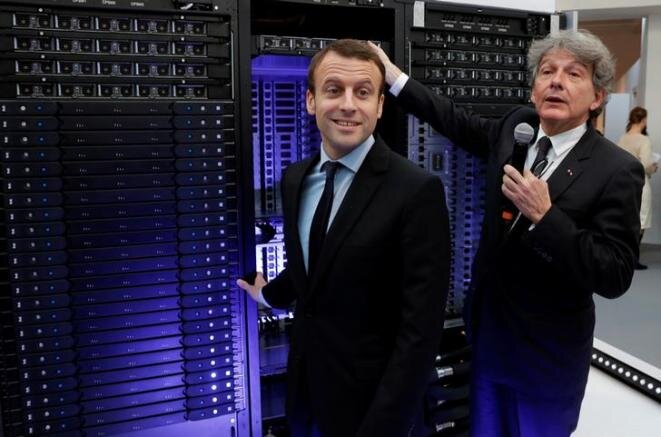 Thierry Breton with Emmanuel Macron, who was then economy minister, in 2016. © Reuters
After his first choice for EU Commissioner was rejected by MEPs, President Emmanuel Macron has nominated the veteran businessman and former government minister Thierry Breton as France's new candidate for the key Brussels post. But just how suitable is he? By flitting between business and politics, the former finance and economy minister has become a bridge between two worlds where collusion, cliquiness and conflicts of interest shamelessly run riot, argues Mediapart's Marine Orange.
At the end of a trial of more than two-and-a-half months on moral harassment charges of the former CEO of France Télécom and six other top executives, whose brutal plan of cost-cutting and job-axing in the mid 2000s was cited as the cause of dozens of suicides and attempted suicides among personnel, Orange – as the company was renamed in 2013 – has offered to pay damages to the victims and relatives, while staff unions are demanding that compensation be paid by the defendants themselves.
Relatives of some of the more than 30 staff at the telecoms giant, now renamed Orange, who committed suicide during a brutal job-axing and restructuration programme say they hope the verdicts at the end of a two-month trial of the company's former CEO and six other senior executives on moral harassment charges will serve to prevent similar management practices in other corporations.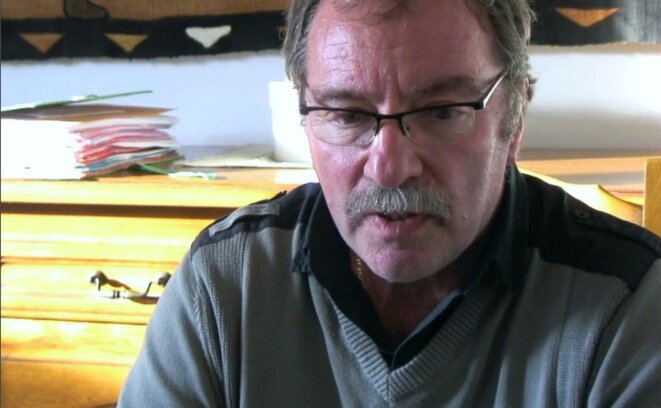 Yves Minguy: 'When you have nothing left anymore, you are ashamed'. © Mathieu Magnaudeix et Hugo Vitrani
In an ongoing trial in Paris, the former boss of France Télécom, the now renamed Orange telecommunications giant, along with six of his former top executives, stand accused of moral harassment of staff in a brutal four-year cost-cutting plan to axe 22,000 jobs, during which more than 30 employees took their own lives, including by immolation, hanging and defenestration. At least 13 others attempted suicide, and many more were diagnosed with depression. One of the latter is Yves Minguy, a highly skilled computing engineer who, after 35 years with the company, was humiliatingly posted to answer the telephone at a customer call centre. He took to the witness stand last week and afterwards told Mediapart of the duty he felt to speak "for those who are no longer here".
The trial has opened in Paris of Didier Lombard, the former head of France Télécom, the telecoms giant now renamed Orange, and six other former executives, including its Human Resources director, for their alleged responsibility through moral harassment in at least 19 suicides of employees during a restructuring of the company, which saw 22,000 jobs axed and another 14,000 posts reassigned.
Prosecutor has demanded jail time for ex-government minister Bernard Tapie and also Orange CEO Stéphane Richard over arbitration award.
US internet services giant Google and French telecoms company Orange are building a 6,600-kilometre-long 'cutting edge' cable under the Atlantic Ocean linking France and North America, and providing Google with a close connection between its Belgian and North Virginian data centres.
Didier Lombard, the former CEO of France Telecom (now Orange) and six other company executives are to stand trial on charges of engaging in or assisting psychological harassment of their staff, which allegedly led to the suicides of more than 30 employees in the space of two years.
The companies, two of the four current players in the market, said talks are taking place on Orange buying Bouygues's telecoms arm.
French anti-trust authority said Orange, formerly France Telecom, kept business clients from switching to competitors' phone services.
Stéphane Richard insisted his comment that Orange wanted to disengage from its Israeli partner was purely a business matter and not political.
Laurent Fabius said he was against 'any boycott of Israel' after claims that French mobile operator's exit from Israel was a 'miserable statement'.
The media group's move comes after government pressure on Dailymotion owner Orange to keep the Youtube competitor in French hands.