Related keywords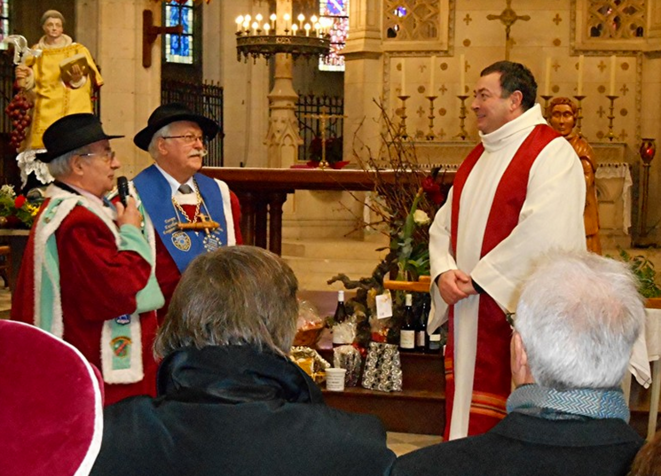 Under investigation: Father Olivier de Scitivaux, right. © DR
A senior priest in the diocese of Orléans south of Paris has just been placed under formal investigation over claims that he sexually abused a 15-year-old. This follows ongoing allegations against another priest in the same diocese. One victims group thinks the two scandals could be linked and prosecutors fear that many more instances of abuse may be involved and that dozens of young boys could have been victims. Meanwhile senior church figures have been accused of a cover-up or at least turning a blind eye. Mediapart's legal affairs correspondent Michel Deléan reports.
Mathilde Edey Gamassou, 17, whose parents are from Poland and Benin, was chosen to represent Joan of Arc in the French town of Orléan's celebrations this year to honour France's historic icon who was a symbol of the resistance that broke the siege of the town by English invaders, but social media trolls from the far-right, which has adopted Joan as a figurehead, have launched a vitriolic campaign against the non-white teenager. 
Paris and Berlin announce plans to share air base and transport planes, probably at Orléans in central France, as part of a closer defence policy.
Interior minister said the French pair were in contact with another Frenchman thought to be in Syria and behind the plot targeting police and army.
French detectives suspect controversial comic laundered hundreds of thousands of euros via Africa as showdown looms over his 'banned' show.