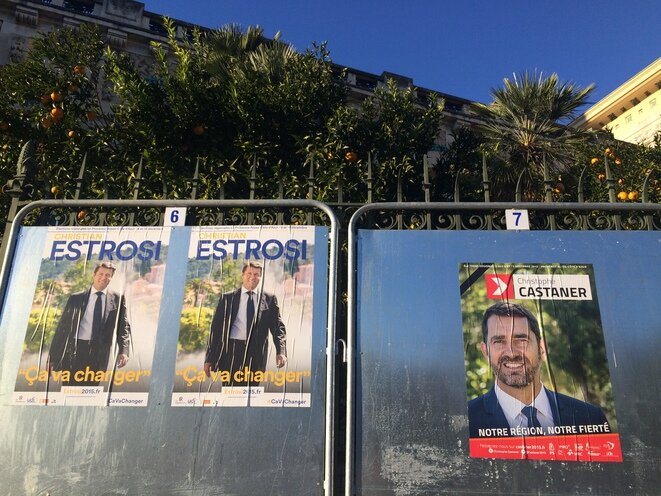 Election billboards in Nice. © ES
France's far-right Front National (FN) party is hoping to take control of the Provence-Alpes-Côte d'Azur region in nationwide regional elections played out today and next Sunday. The council of this south-east corner of France has been run for 17 years by the Socialist Party, which is now predicted to receive a drubbing. The main predicament facing the socialists after the first round is whether or not to withdraw their list of candidates for the benefit of the hard-right conservative candidate to defeat the FN. But, as Ellen Salvi reports from Nice, even collective political suicide may not be enough to stop the increasingly popular far-right.
Front National's Marion Maréchal-Le Pen, 25, is at the fore of a crucial new battle in the party's grassroots rise across France.