Related keywords
The chief Paris prosecutor on Tuesday appealed for past victims of sexual abuse by author Gabriel Matzneff, 83, once revered by French lierati for his books about his sexual adventures with young minors, to come forward in the framework of an investigation into accustaions of sexual abuse and grooming of a minor made against him in a book published in January.
Gabriel Matznef, 83, an author once fêted among French lietrati who wrote of his enjoyment of grooming girl and boy minors for sex in France and abroad and who was publicly shamed after one of his past victims published an account of her experiences, has said 'if I did something that was not good I regret it', while also denouncing what he called 'a wave of neo-puritanism' following the removal from sale of his books.  
A French public prosecutor on Friday said Joel Le Scouarnec, 68, a former surgeon due to stand trial in March for rape and assault of four children, is now suspected of sexually assaulting up to 349 children according to evidence found in his computer files and a diary, adding that 229 alleged victims have been questioned, of who 197 have filed complaints against Le Scouarnec.
Retired surgeon Joël Le Scouarnec, 66, who is awaiting trial for his alleged rape of two girls aged four and six, is now suspected of assaulting about 250 other children over a 30-year period after investigators discovered a hidden diary belonging to him which detailed attacks, including on his young patients.
French Roman Catholic cardinal Philippe Barbarin, the archbishop of Lyon, who has appealed his conviction this month for failing to report allegations of abuse of boy scouts committed by a priest, said on Tuesday that Pope Francis has refused his offer to resign his post.
The French Catholic Church's bishops' conference has agreed to soon begin paying financial compensation to victims of sex crimes by its clergy and who are unable to bring legal action against the perpetrators because of France's statute of limitations for the prosecution of such crimes.
François Ozon's film Grace a Dieu (By the Grace of God), which tells the real-life story of how Catholic priest Bernard Preynat sexually abused young scouts the 1980s and early 1990s, opened in French cinema theatres on Wednesday after a Paris court ruled against a last-minute attempt by Preynat, who has yet to be tried, to halt its distribution, and also against a demand by a psychologist and member of the Lyon diocese that her name should be removed.  
In an online petition they accuse the Church's leaders of 'ignoring or even concealing' the suffering of victims.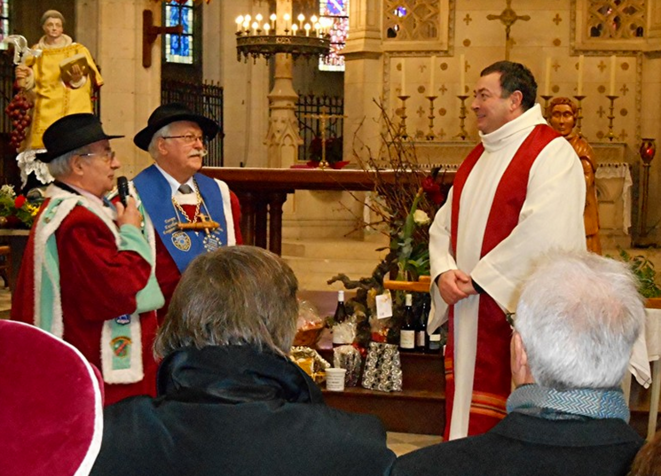 Under investigation: Father Olivier de Scitivaux, right. © DR
A senior priest in the diocese of Orléans south of Paris has just been placed under formal investigation over claims that he sexually abused a 15-year-old. This follows ongoing allegations against another priest in the same diocese. One victims group thinks the two scandals could be linked and prosecutors fear that many more instances of abuse may be involved and that dozens of young boys could have been victims. Meanwhile senior church figures have been accused of a cover-up or at least turning a blind eye. Mediapart's legal affairs correspondent Michel Deléan reports.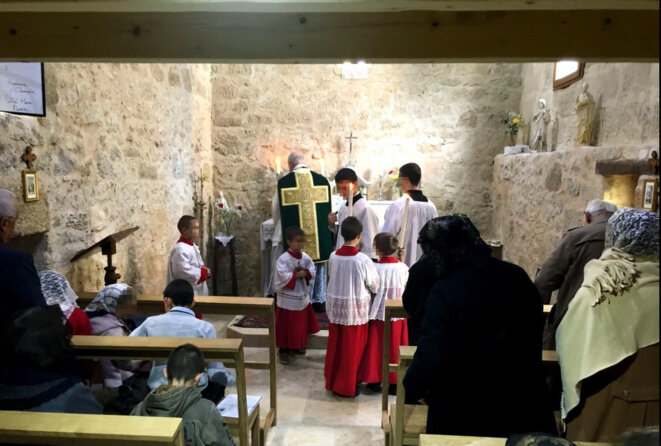 Mass celebrated by Father Philippe Peignot at a chapel near Bordeaux in November 2016. © DR
A Mediapart investigation carried out in partnership with Swedish television station SVT1 and British newspaper The Guardian reveals how a fundamentalist Catholic society covered up several cases of priests accused of sexual assaults. The Society of Saint Pius X also regularly sends offenders to a discreet 'gilded prison' tucked away in the French Alps. Mathieu Martiniere, Mathieu Périsse, Daphné Gastaldi and Ali Fegan report.

The French Catholic Church has for years protected priests and others under its authority who were accused of sexual assaults, and paedophile crimes in particular. This Mediapart investigation reveals how 25 bishops, five of who are still active, were directly involved in protecting 24 people, mostly priests, accused of sexual abuse. They were among 32 alleged perpetrators of sex crimes who are identified here as having been protected by the Church, and whose alleged victims total 339. The method employed often involved the transfer of the alleged perpetrators, a number of who have now been convicted for sex crimes, to distant geographical locations both in France and abroad. Daphné Gastaldi, Mathieu Martinière and Mathieu Périsse report (graphics by Donatien Huet).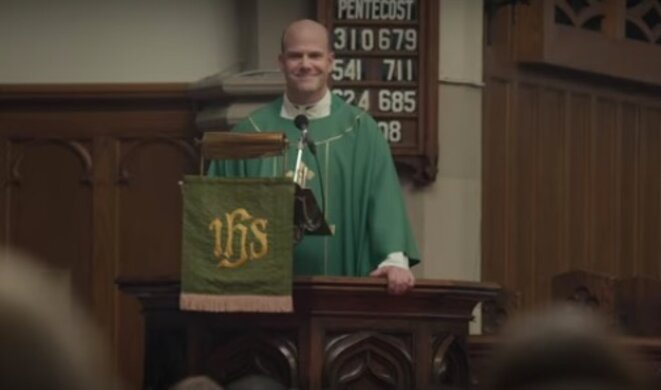 A scene from the film Spotlight.
Walter Robinson is an investigative journalist with The Boston Globe who in 2002 exposed a vast paedophile scandal in the American Catholic Church, for which he won the Pulitzer Prize in 2003 and inspired the 2015 movie Spotlight. As the French Catholic Church becomes ever more engulfed by revelations of paedophile abuse and a system of protection for the priests involved, Robinson, in this interview with Daphné Gastaldi, details what he uncovered in the US within a system that precisely mirrors the scandal in France.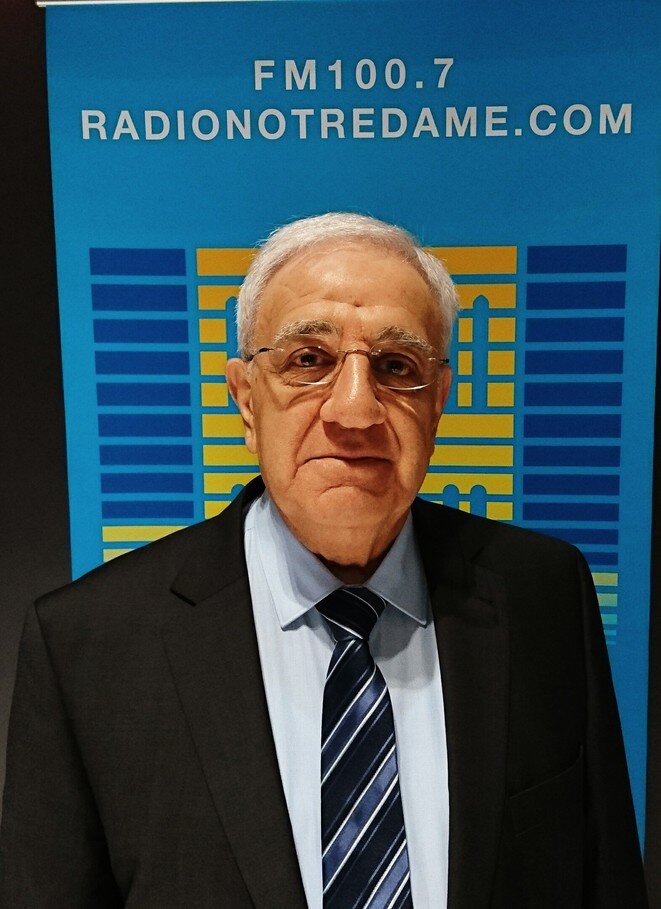 Tony Anatrella. © DR
Over recent months, the French Catholic Church has become engulfed by revelations of paedophile activity by priests who allegedly benefited from protection from their hierarchy. Wide exposure of the cases, some dating back to the 1990s, has led to more witnesses coming forward to complain of sexual abuse by members of the Church. Among the latest cases to resurface now is that of a Paris priest who allegedly engaged for years in the sexual abuse of patients he received as a psychoanalyst. Mediapart can reveal that Tony Anatrella, an advisor to two Vatican councils and who teaches at a prestigious ecclesiastic college in Paris, has never been investigated by the Church despite numerous complaints made against him since 2001. Daphné Gastaldi, Mathieu Martiniere and Mathieu Périsse report.
Cardinal Philippe Barbarin is accused of covering up actions of Lyon priest suspected of sexually abusing boy Scouts between 1986 and 1991.