A Paris court on Monday handed Vjeran Tomic, 49, nicknamed 'Spider Man' for his climbing exploits to steal valuable gems and works of art from Parisian apartments and museums, and two accomplices jail sentences of between six and eight years and a fine of 104 million euros over a 2010 theft from the Musée d'Art Moderne of a Matisse, a Picasso, a Braque, a Léger and a Modigliani, none of which have ever been found.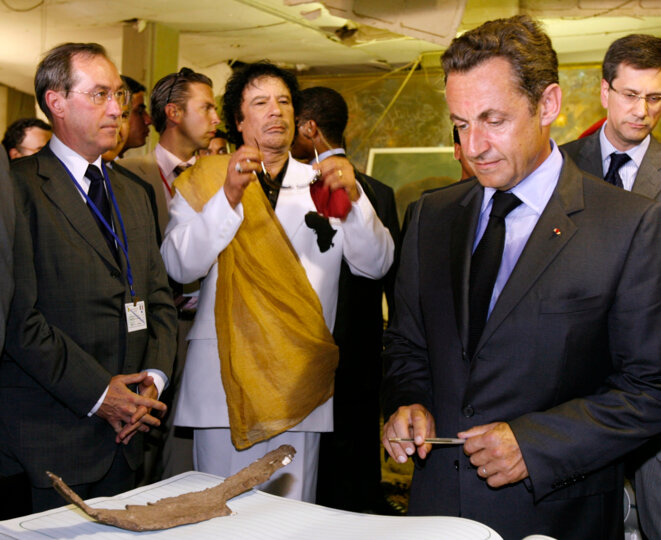 Claude Guéant, Mouammar Kadhafi et Nicolas Sarkozy à Tripoli, en 2007. © Reuters
In a dramatic development Claude Guéant, ex-chief of staff to President Nicolas Sarkozy and a former interior minister, has been placed under formal investigation for "laundering of the proceeds of tax fraud as part of an organised gang", "forgery" and "use of false instruments" in connection with the probe into claims that the late Libyan leader Muammar Gaddafi illegally funded Sarkozy's successful 2007 presidential election campaign. Investigators want to know the origin of more than 500,000 euros that was transferred into his bank account in 2008 and part of which he later used to buy a flat in Paris. Experts in the art world have cast doubt on Guéant's explanation that the money came from the sale of two paintings by 17th century Dutch artist Andries Van Eertvelt.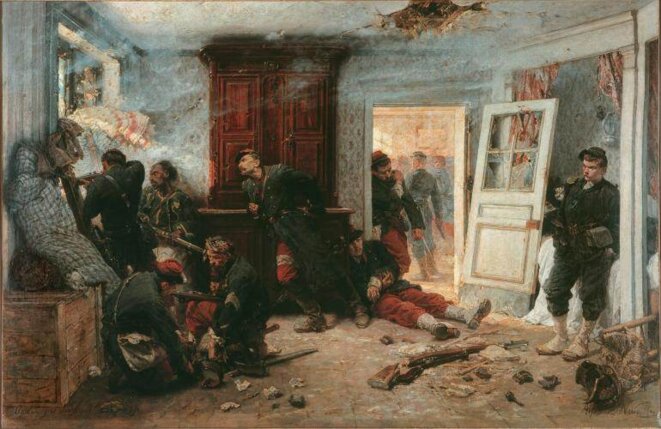 © Alphonse de Neuville
As of the late 18th century, artists began depicting war as a disastrous event rather than a glorious one, when the horrors of the battlefield and the destruction of environments began gradually replacing majesty and heroics. The long evolution of this trend to its dominant position in the present day is illustrated in 'The Disasters of War, 1800-2014', an exhibition now on at the Louvre-Lens, in north-east France, and which will last until the autumn. Joseph Confavreux takes a tour of the show.
Museum director keen to solve mystery of more than 250 paintings from a collection which vanished in 1918 and have never been seen since.
Nicolas Sarkozy's close political ally Claude Guéant is at the centre of a major political controversy over a mysterious payment made to him of  500,000 euros. The former interior minister has angrily denied that the bank transfer payment, unearthed by detectives investigating the alleged Libyan funding of Sarkozy's 2007 presidential campaign, relates to money from the former regime of Colonel Gaddafi. He insists the money came from the sale of two oil paintings by a 17th century Dutch artist. Yet art experts say the two paintings are worth nowhere near 500,000 euros. And if he did sell them abroad as suggested, Guéant appears not to have got the necessary authorisation from the ministry of culture. In another twist, the former civil servant claims other cash payments are explained by undeclared work bonuses he received from 2002 – yet this system of bonuses was abolished in 2001. Dan Israel reports on the tangled web surrounding Sarkozy's former right-hand man.